The Xiaomi 12 launch event is here! It kicked off at 3:30am PT / 6:30am ET / 11:30am GMT and 7:30pm ACT, and will likely last about an hour or an hour and a half.
This is a China-only launch, and we'd expect the mobile to get unveiled for global markets in early 2022. This is exactly what happened for the Mi 11 a year ago, as that was shown off for China on December 26, and then rolled out globally in February.
Despite this launch event not being the 'global' one, the phone will be exactly the same. Today we expect to hear all about the new flagship mobile phone including the camera specs, screen size and resolution, charging speed, design and more – we're expecting the Xiaomi 12 Pro to show up too, as the company has been teasing details of the launch for weeks.
We also know a new smartwatch will be launched called the Xiaomi Watch S1.
The Xiaomi 12 will likely end up as a close rival for the Samsung Galaxy S22, Oppo Find X4 and OnePlus 10 when they launch, so it's definitely worth paying attention to whatever happens today.
If you're keen to watch the Xiaomi 12 launch live, you can find a link to a live stream here. Bear in mind, as a Chinese launch it's not in English – but in this live blog, we'll be bringing you all the important information you need.
The Xiaomi 12 launch is happening right now, and we're bringing you news and important information you need to know as it's announced, and will provide our analysis afterward. So keep a tab open with this page if you care about the upcoming phone.
Refresh
We're not getting a long presentation on the Snapdragon 8 Gen 1… but it seems to be basically the same one we got half an hour ago for the Xiaomi 12.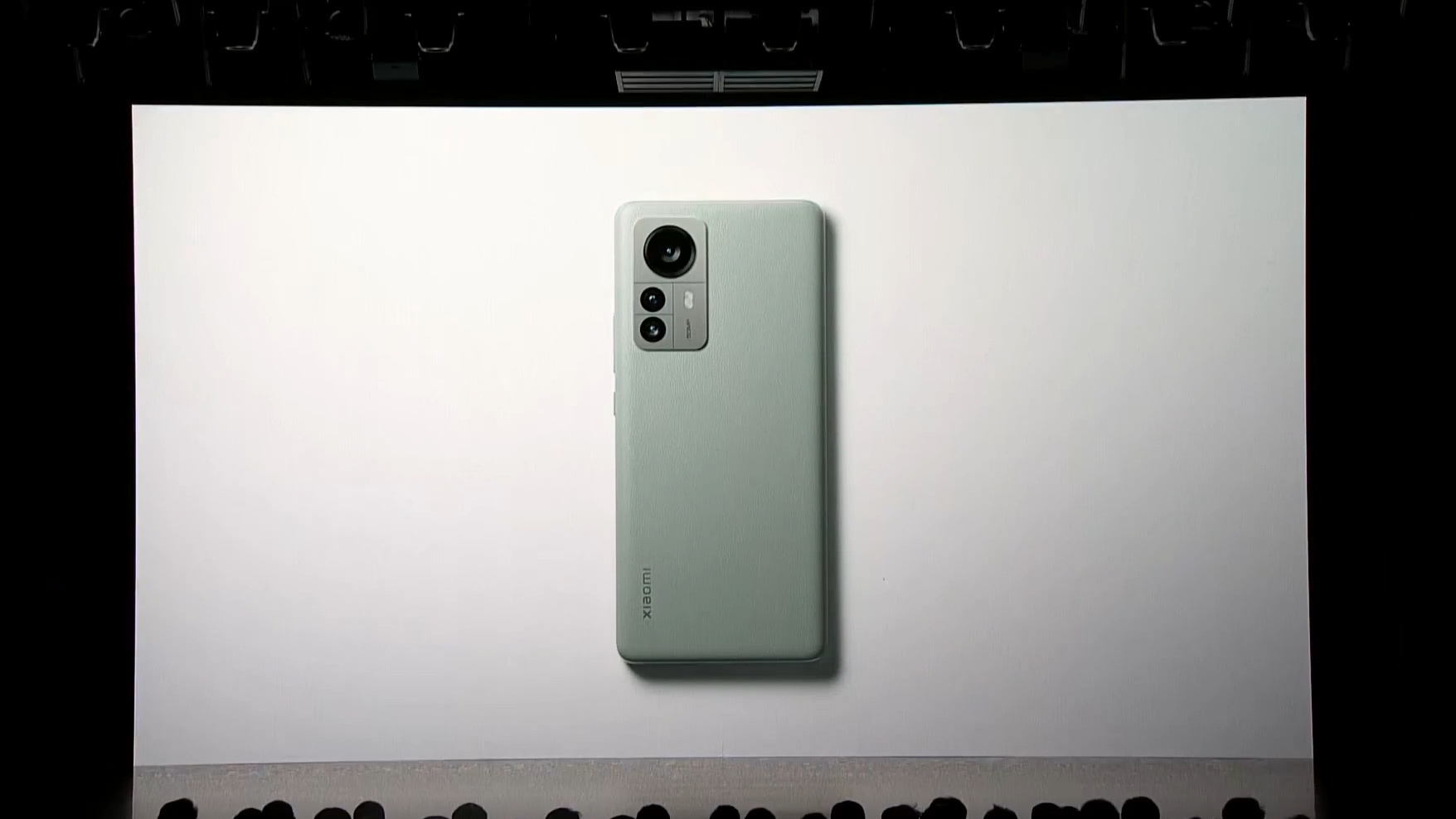 Sounds like the Xiaomi 12 Pro will get a leather or faux leather version too.
We've heard some more screen specs. The resolution is 2K, or 3200 x 1440, with a 522 pixel-per-inch count. 
The screen tech is AMOLED, with a 120Hz dynamic refresh rate (which means it can easily change depending on the task) and a huge 1500 nit max brightness.
There's 10 bit color though, not 12 bit like on the Xiaomi 12, which seems like the only downgrade.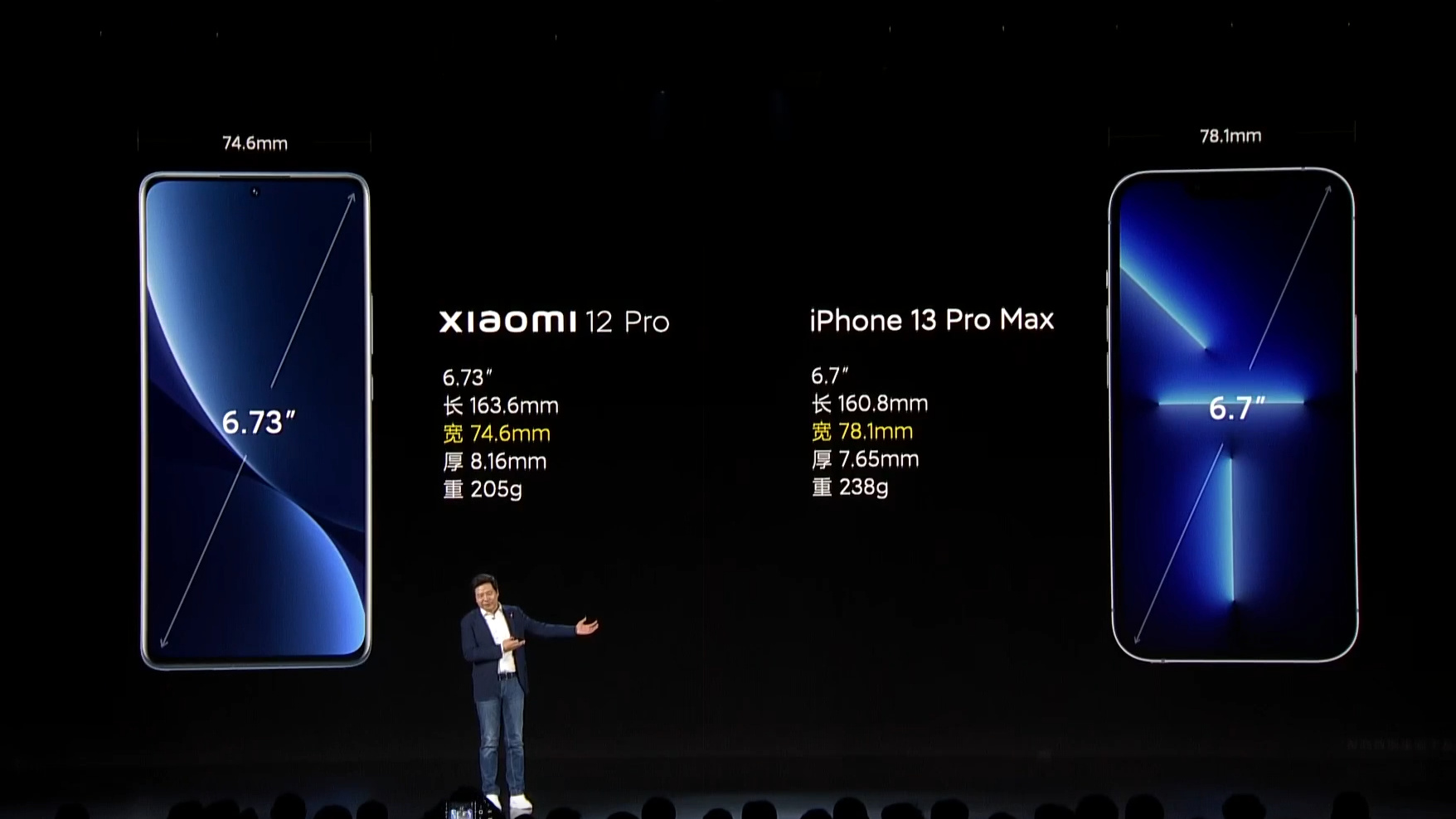 Now we're hearing about the Pro, but so far, it's stuff we've already heard.
The phone will weight 205G and will have a 6.73-inch display. In terms of design, it looks identical to the non-Pro model, just bigger. It doesn't seem like the cameras are different – a 50MP main snapper has been confirmed.
Or… not just yet.
The Xiaomi 12 presentation came to an end and the speaker on stage changed, so we presumed the Xiaomi 12 Pro was coming up, but apparently not. Instead we've got a price.
The Xiaomi 12 will cost CNY3,699 for 8GB RAM and 128GB storage. That goes up by CNY300 for 258GB storage and CNY4,399 is the price for 12GB RAM and 256GB storage. 
We've seen the Xiaomi 12 – now onto the Pro.
What is this, 2019? Xiaomi is showing 5G on the Mi 12, and how it's faster than on the iPhone 13.
The problem? 5G speed is dictated much more by your network and area than the device you're using, and any actual speed difference that's dependent on mobile will be so negligible as to be practically unnoticeable to the average user.
Oh, and we already knew this, but it's been mentioned for the first time on stage: the Xiaomi 12 will get a 32MP selfie camera, with something called Stagger HDR which does…?
Presumably it improves HDR on selfie shots – maybe it's smarter than your average beauty mode, as results from that kind of mode can often be a little goofy.
And we've seen CyberDog again!
Apparently the Xiaomi 12 uses CyberFocus, which is the company's name for its camera autofocus, and we previously saw that in the company's robot dog. This should make taking action shots a lot easier.
Now, we're hearing about how the chipset will affect camera performance. Apparently snaps will take quicker, so you can take more pictures in quick succession, and it seems optimization will be more evident too.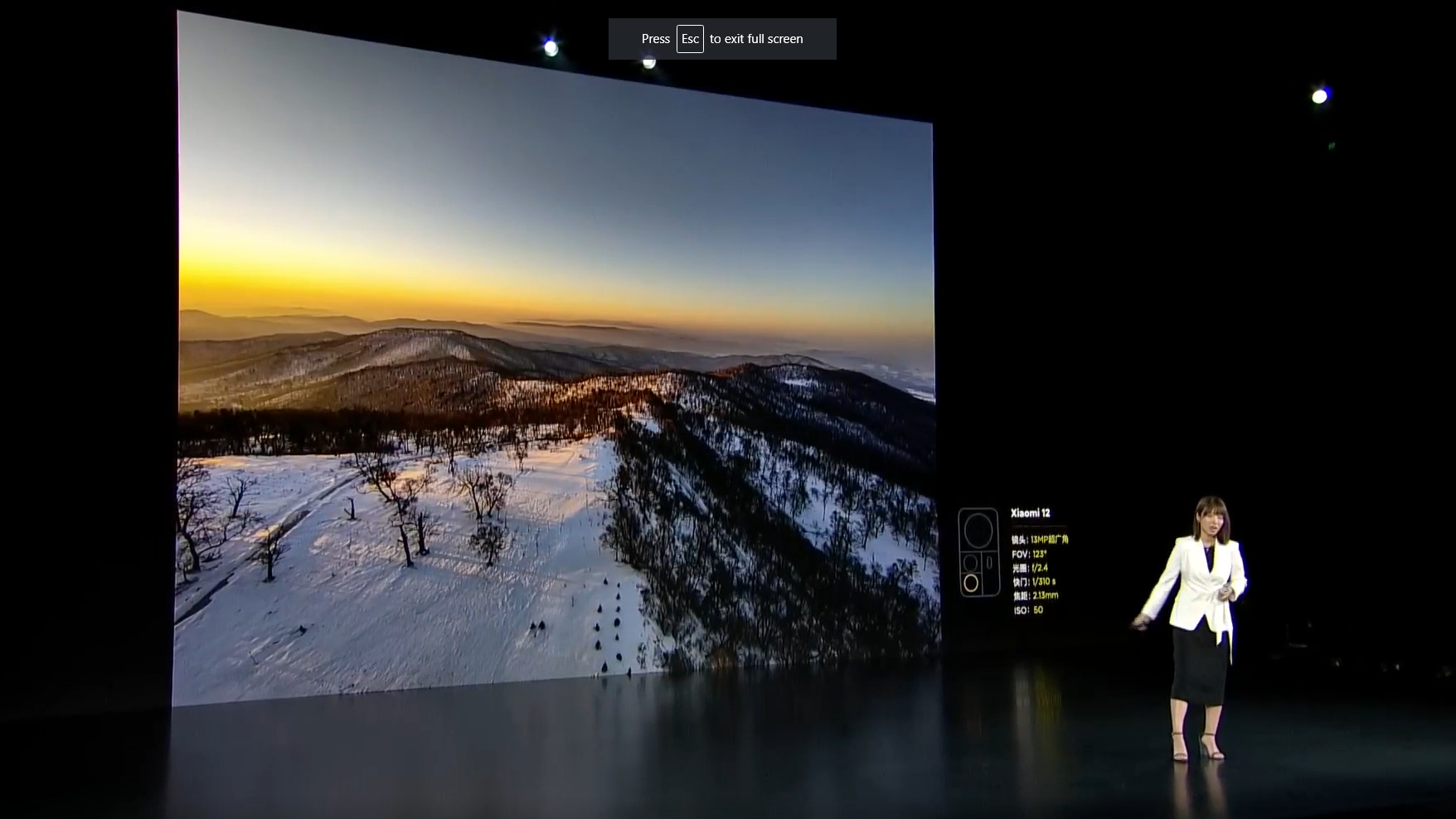 Interesting: the Xiaomi 12 will get a telephoto camera (for zoom shots) which is something we generally don't see Xiaomi use on most of its phones. Typically, only the top-end devices get this.
That's paired with the 50MP main camera, and a macro camera like in the Mi 11. So that's the second intriguing point – there's no ultra-wide camera by the sounds of it.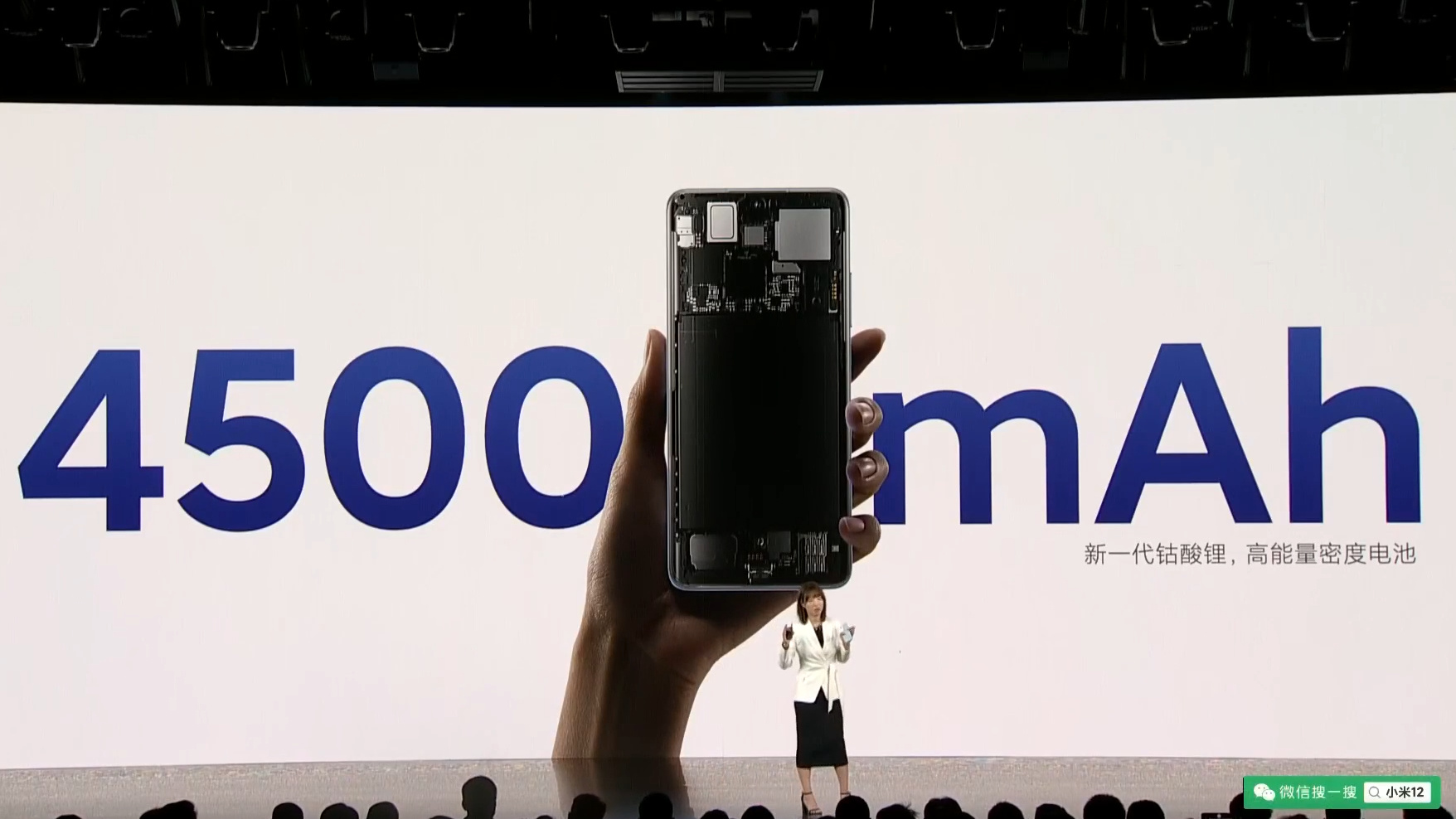 Some powerful news:
The phone's battery will be 4,500mAh big, which is about what we expected.
We already knew the phone would get 67W wired and 50W wireless powering, but now we also know it'll get 10MP reverse wireless powering.
Now quickly onto camera.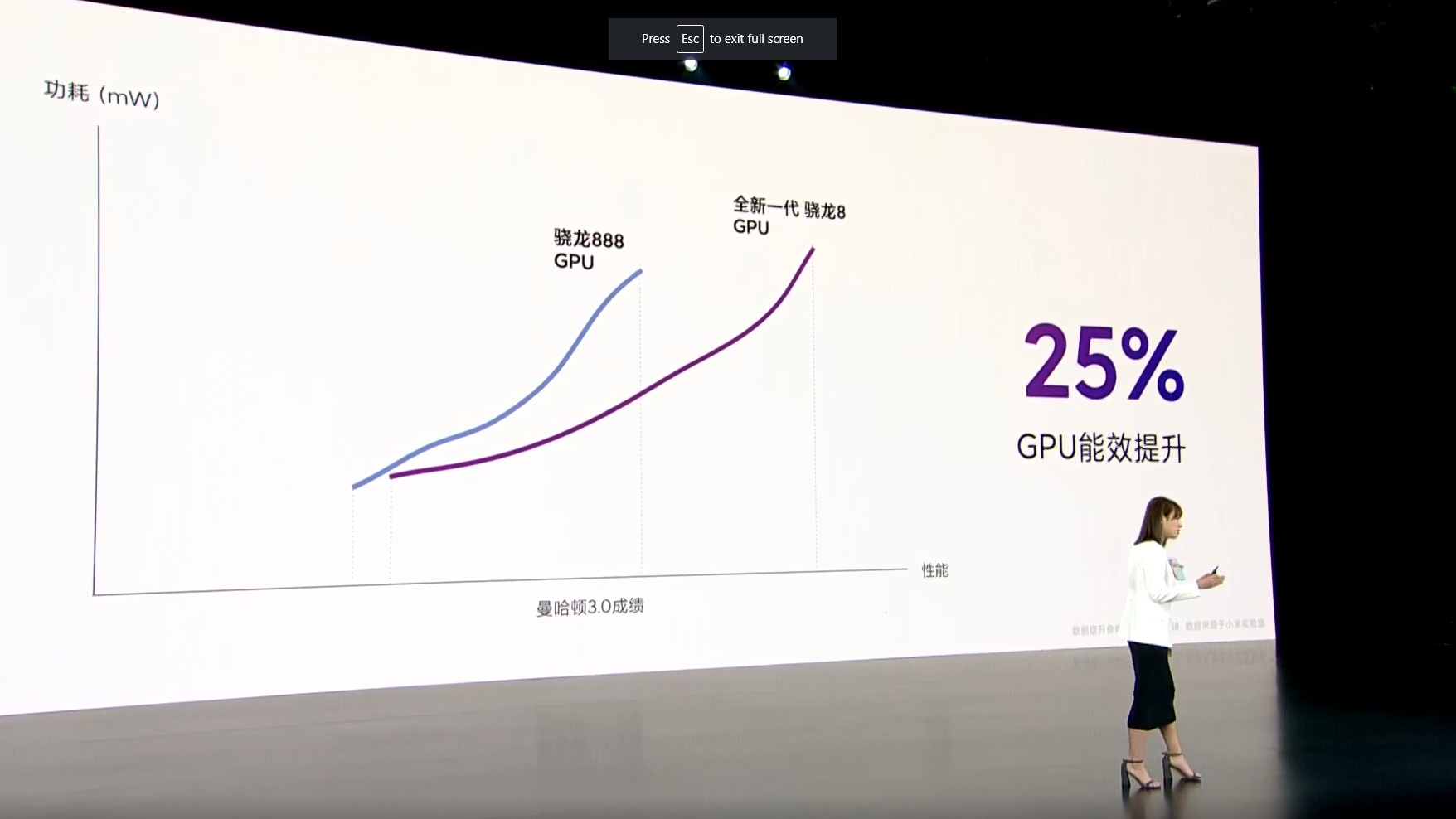 Xiaomi has reiterated something it already confirmed: the phone will use the Snapdragon 8 Gen 1 chipset, which is the new powerful Android processor we'll likely see in most of 2022's top phones.
The Xiaomi 12 isn't the first phone with the chipset, as the Moto Edge X30 pipped it to the punch, but it might be the first outside China depending on when it launches.
While Xiaomi's graphs show how it's better than 2021's Snapdragon 888, to the average phone user, the differences might not be huge. Still, it's more future-proof than the older chipset.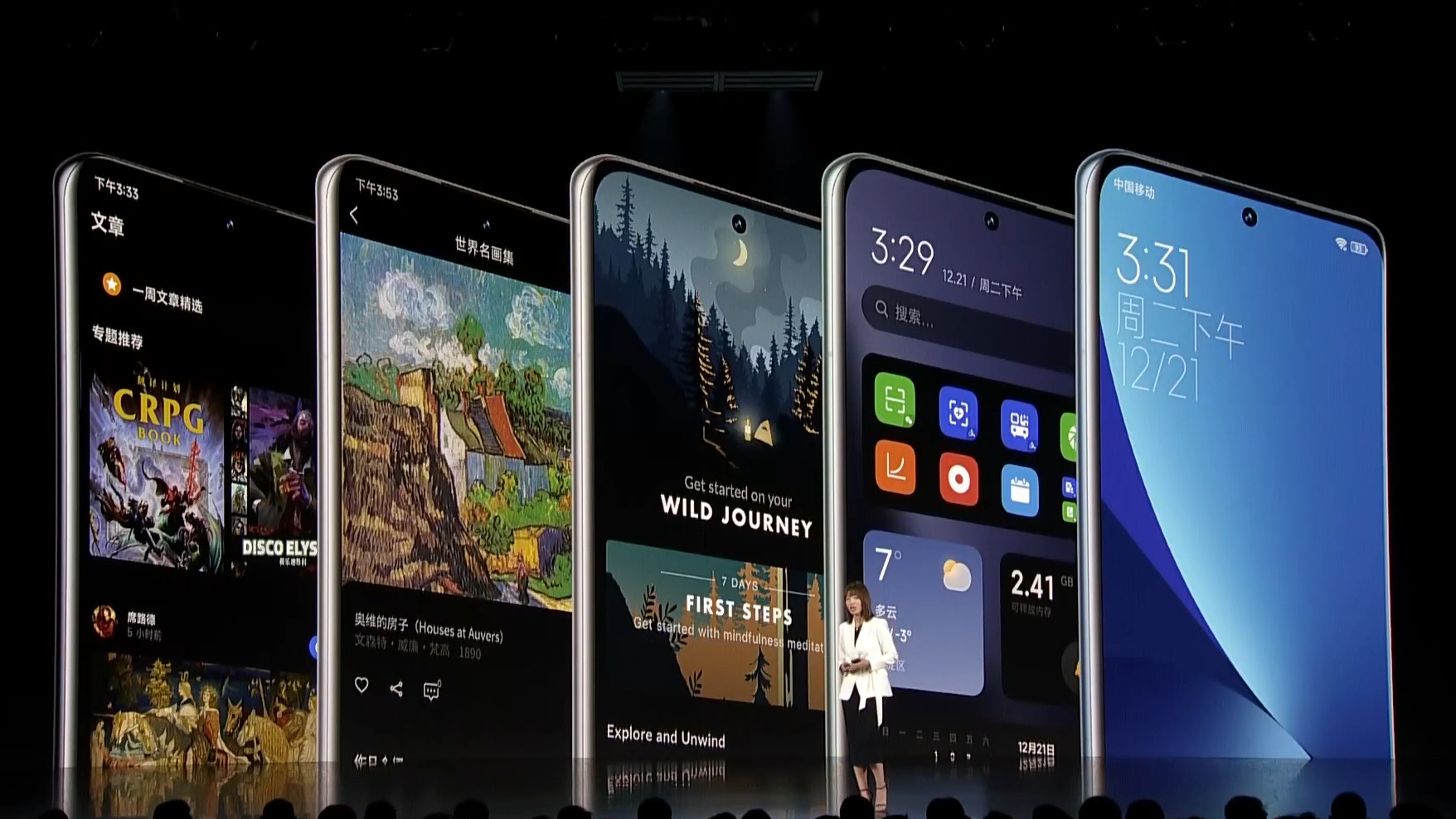 Forgot to attach the image to the last post. Oops.
The screen is also made from Corning Gorilla Glass Victus, same as the Mi 11, which is a super-strong glass material other mobiles are also made of. One other thing: the refresh rate is 120Hz, as leaks suggested.
Now onto sound: Harman Kardon has tuned the phone speakers, as we already knew. There's also Dolby Atmos sound.
We're hearing about the Xiaomi 12 display.
It's a 6.28-inch display with a 'punch-hole' camera cut-out – we knew this all already.
New information too: it's an AMOLED screen which will make colors look punchy. The resolution is 2400 x 1080 and colors will be 12-bit, with a 1100 nit max brightness.
Those specs make the display sound a little worse than the Mi 11 – presumably the price will be lower, and we'd also expect the Mi 12 Pro to beat the Mi 11.
One interesting thing – apparently there's a flash module hidden underneath the screen, by the sounds of it.
Xiaomi is comparing the dimensions of the Mi 12 to the iPhone 13, though the difference is only in millimeters – not something you'd really notice unless you put the devices next to each other.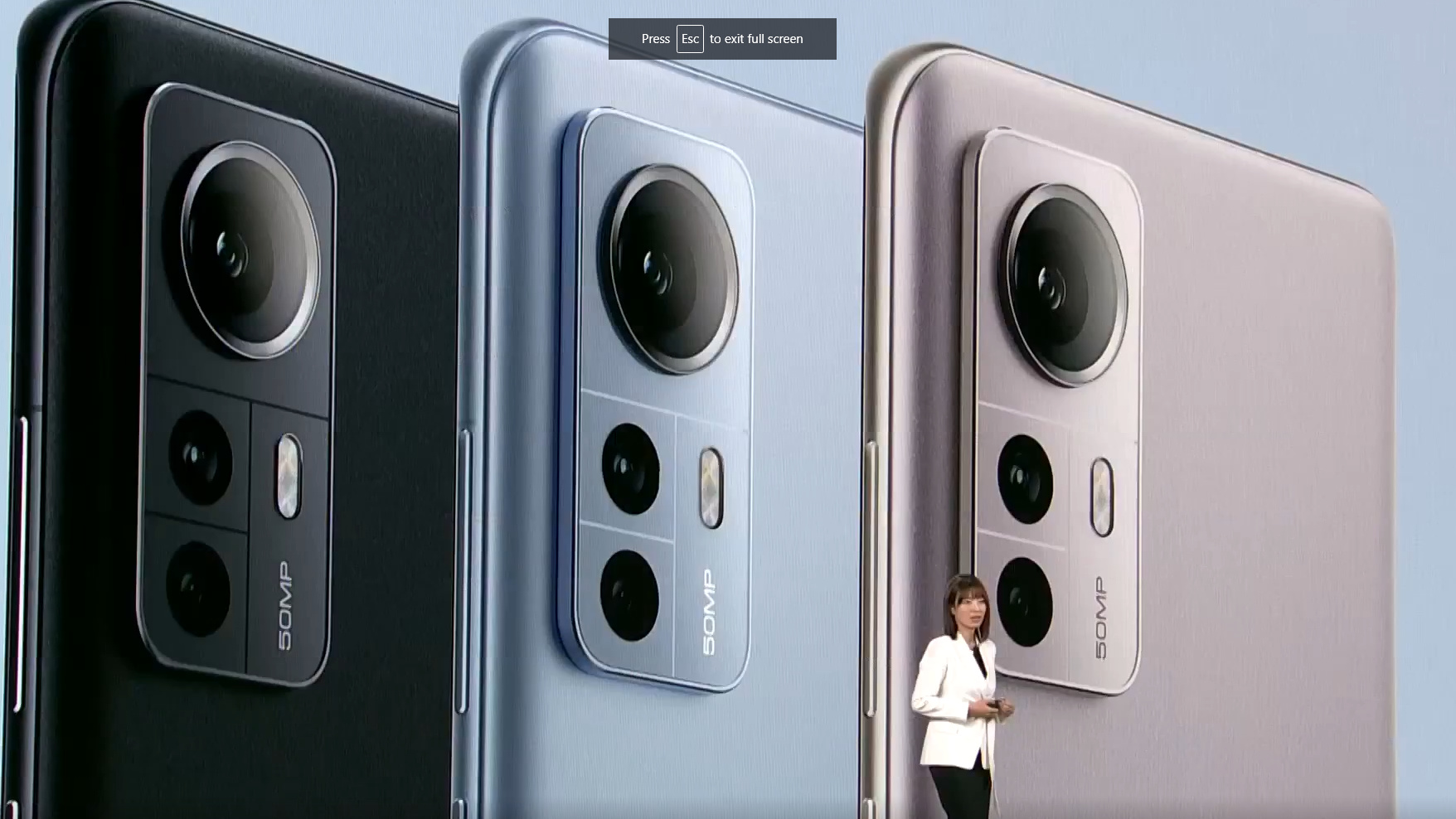 Here are three of the Xiaomi 12 colors. We've also seen a green one that was clad in what looks like leather – we'd imagine its faux leather, or vegan leather, instead of real animal skin.
It's a nice-looking phone, though it's not exactly as distinct as the Mi 11 with its stepped camera bump.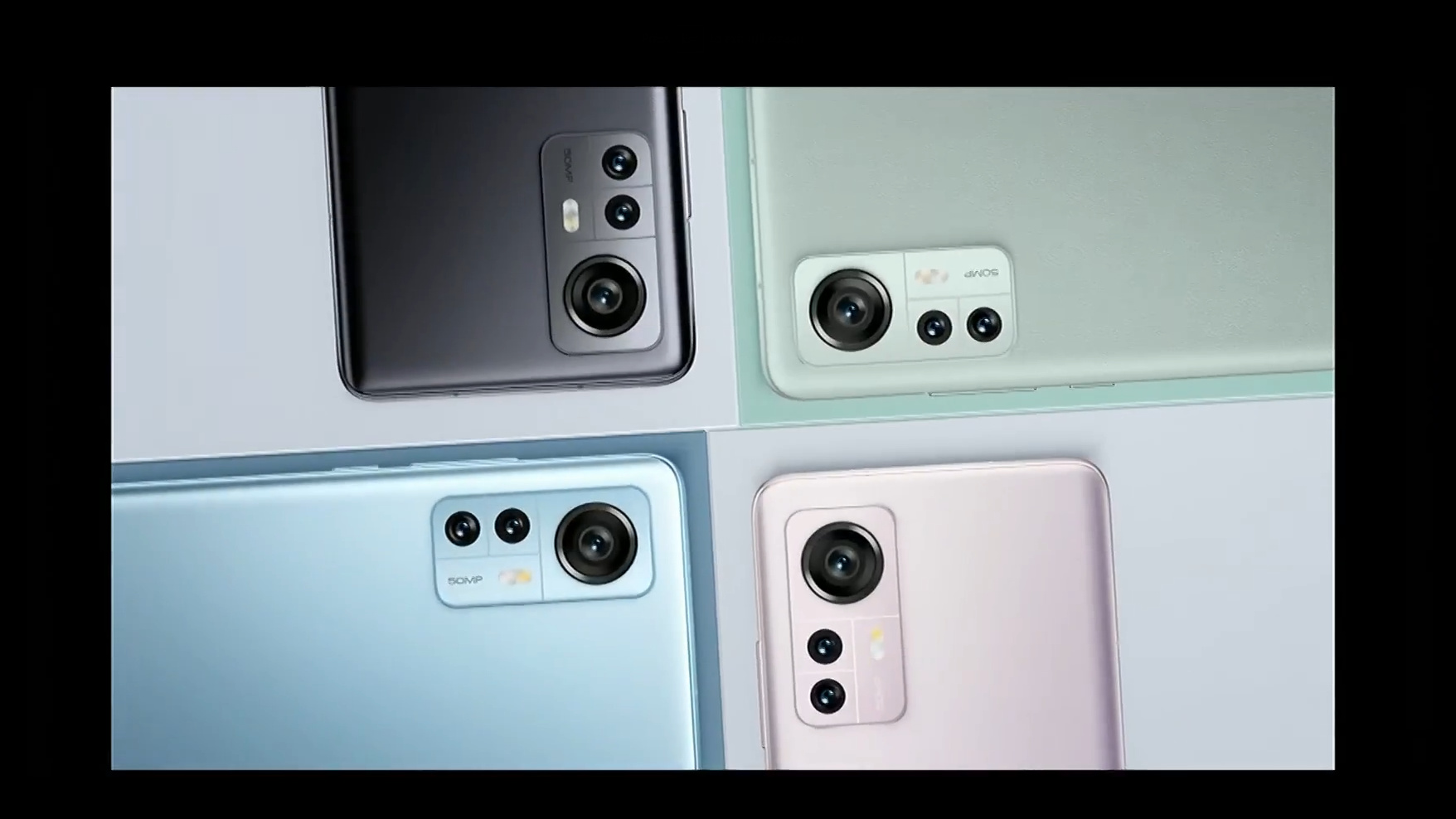 And here's a snap of the back – of the Xiaomi 12 we're presuming, though it could be of the Pro too.
That's three rear cameras, and the marking on the back shows at least one is 50MP. The others seem pretty small, so we don't expect a telephoto snapper though we could be proven wrong.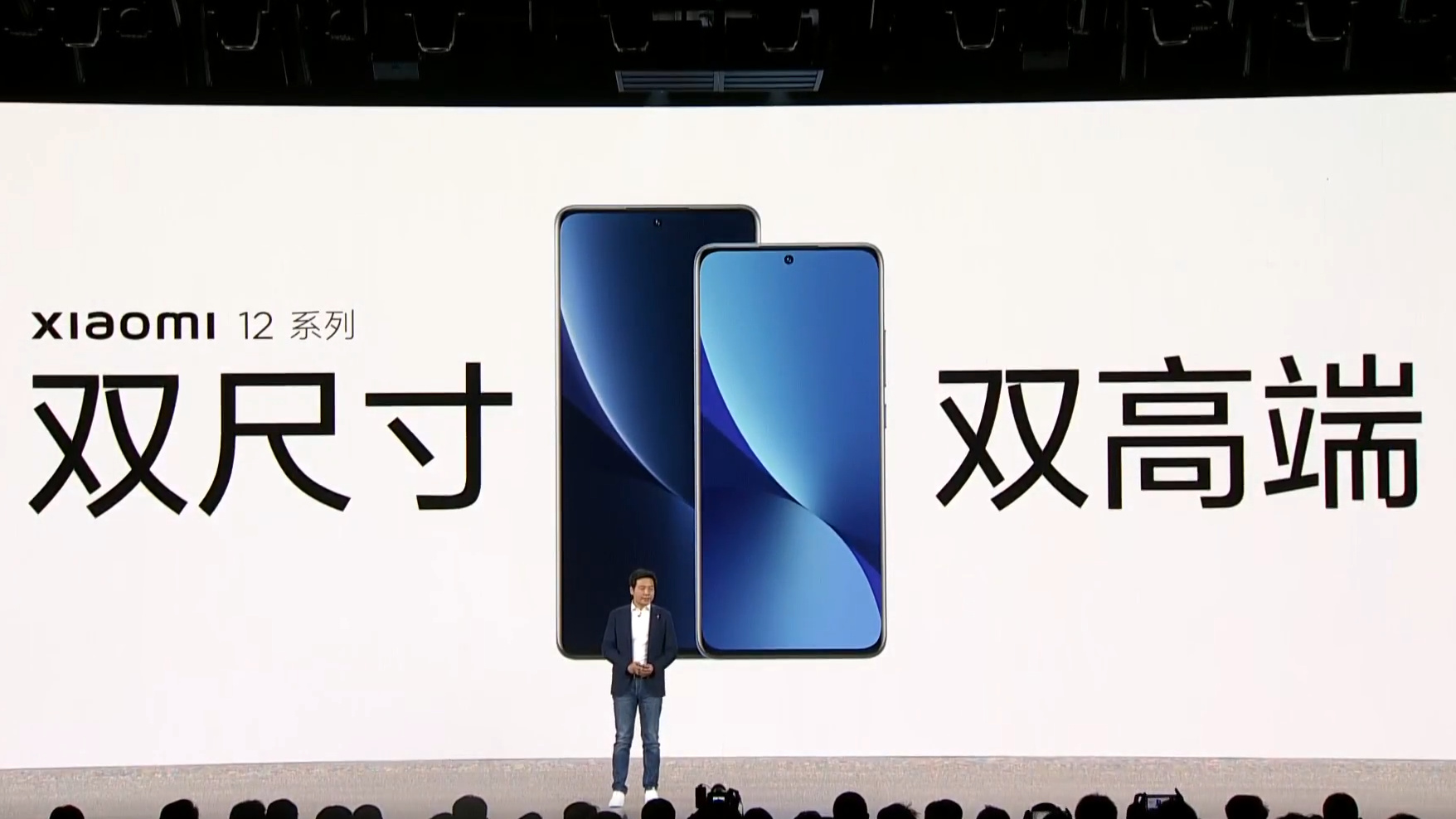 The devices have been confirmed – Xiaomi 12, and Xiaomi 12 Pro – though we actually already knew both were showing up.
This is complete and official confirmation that neither will get an under-display camera though.
Oh, and for people watching the live stream – you hear that piano music? It's perfectly pleasant, but this speaker uses it every single time they show up at a Xiaomi event, and we're starting to find it irritating.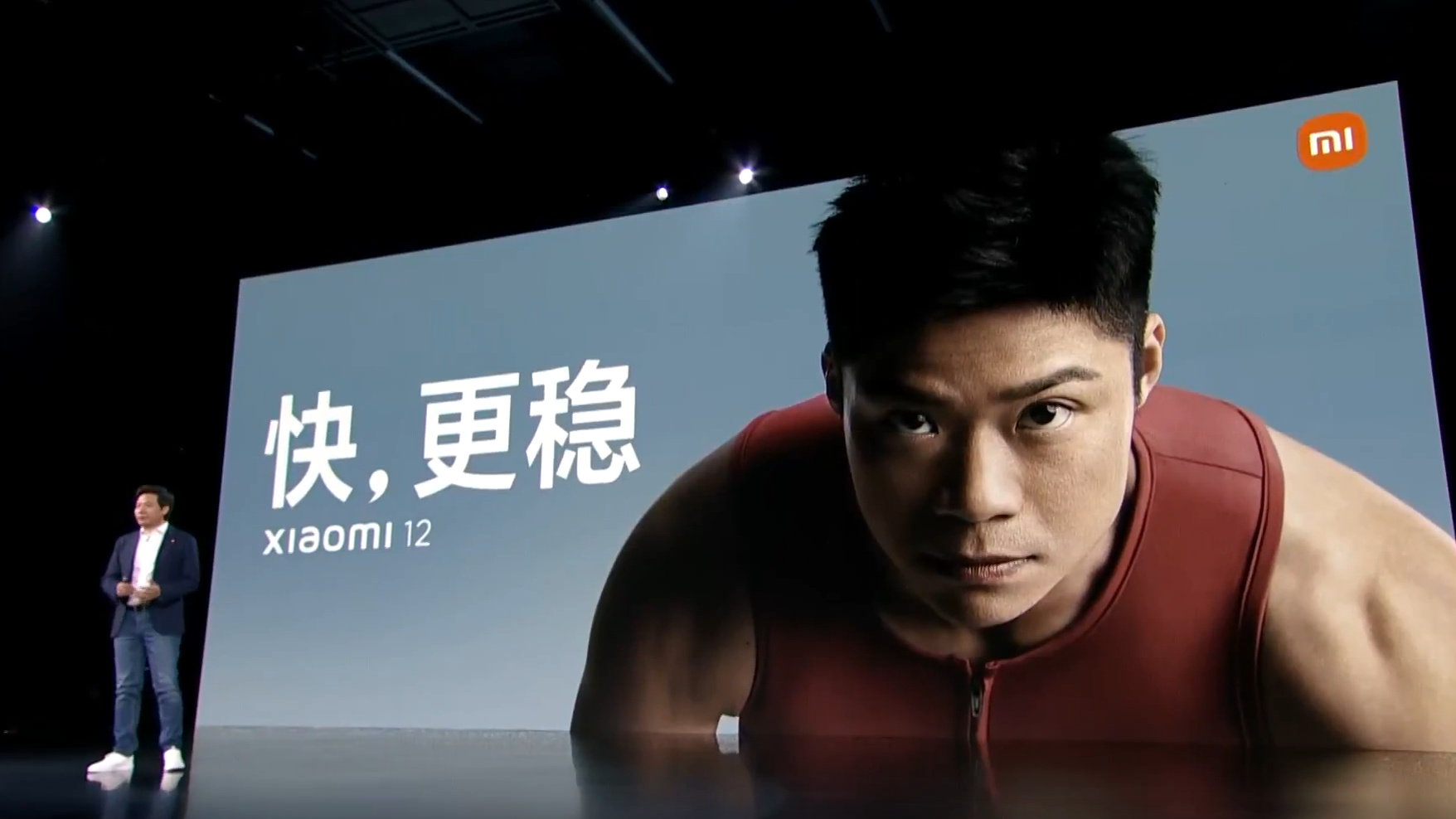 Here we go – it's smartphone time!
If you're just tuning into the live stream now, and are confused at the lack of information on the Xiaomi 12 – hold tight! It's probably going to show up any second now!
Since our last post about the live stream, we've seen:
MIUI for Home (hub)
A range of Xiaomi TVs and monitors (we expect these to only be available in China)
A Xiaomi streaming stick (ditto, possibly)
Some internet routers
What seems like digital birthday cards?
Nothing on the new phones, or even new products in general, just yet. This is probably going to be a long event.
Okay, this event has been going on more than half an hour now and so far there's been no mention of the Xiaomi 12. Hurry up!
Oh, turns out Xiaomi's upcoming watches will run 'MIUI for Watch' – since the company's smartwatches have already used unnamed proprietary operating systems, we don't imagine much will change.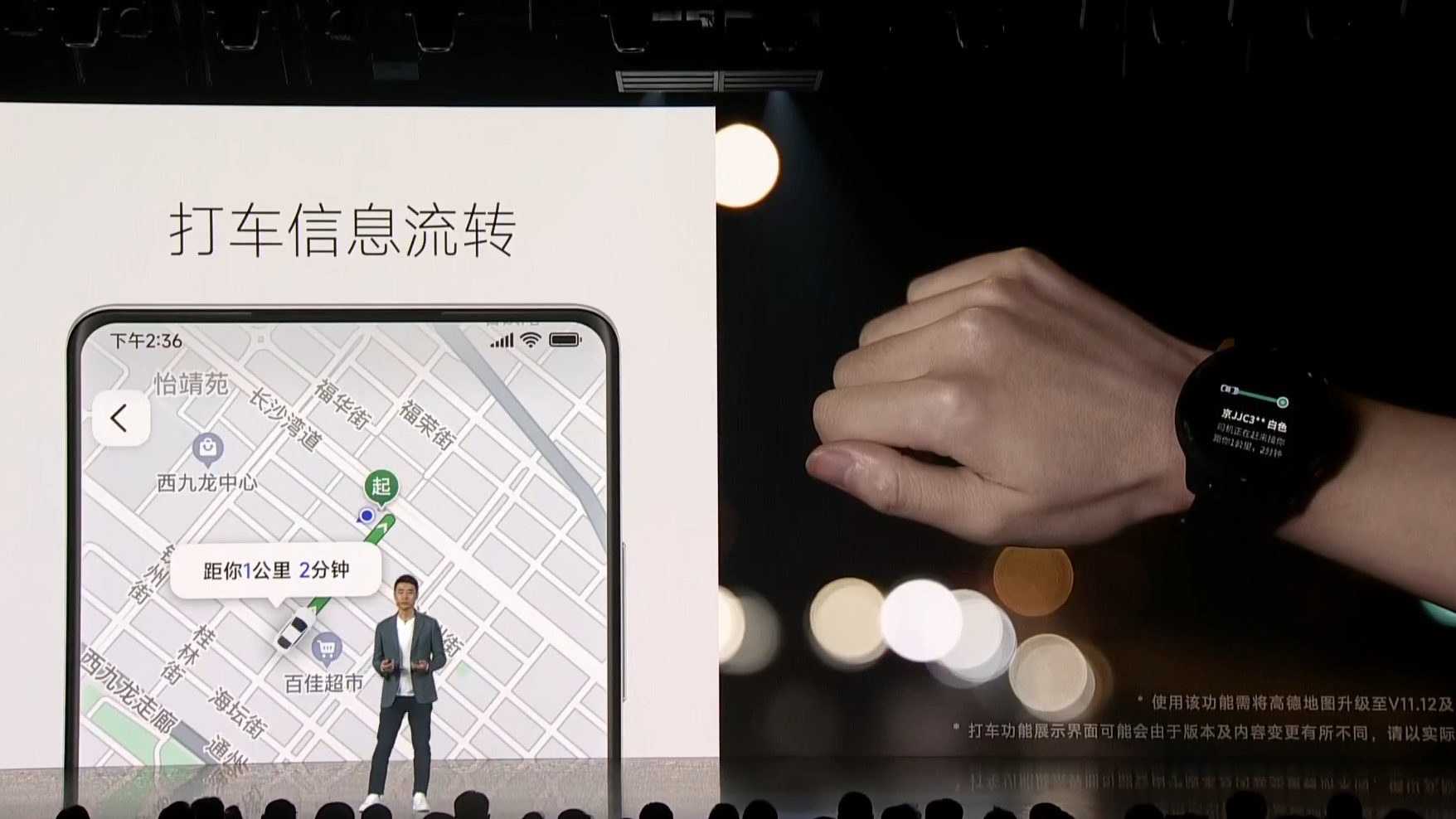 We're seeing a teaser trailer for 'MIUI Next' which seems to be a shared software across phones, tablets, smartwatches, TVs, smart home gadgets – presumably a way to tie them all together, like Huawei's HarmonyOS.
The teaser was a bit rubbish, as it was just a load of shapes, but MIUI Next could be cool – if it's like Harmony OS, it'll let you easily control one gadget with the others, and share files, videos and more between devices. For example you can receive a file via an email on your phone, then drop it to your laptop, or set directions on your mobile that are sent to your watch.
Since Xiaomi is a China-first company, though, we expect this will only be available in the country for the time being. Xiaomi's TVs aren't even readily available around the world – in the UK for example, only the phones, tablets and smartwatches can be bought – so expect to hear more on this in the coming years, not months.
Xiaomi teased a new color of keyboard for the Xiaomi Pad 5 Pro, and it's here. Light green. Fun.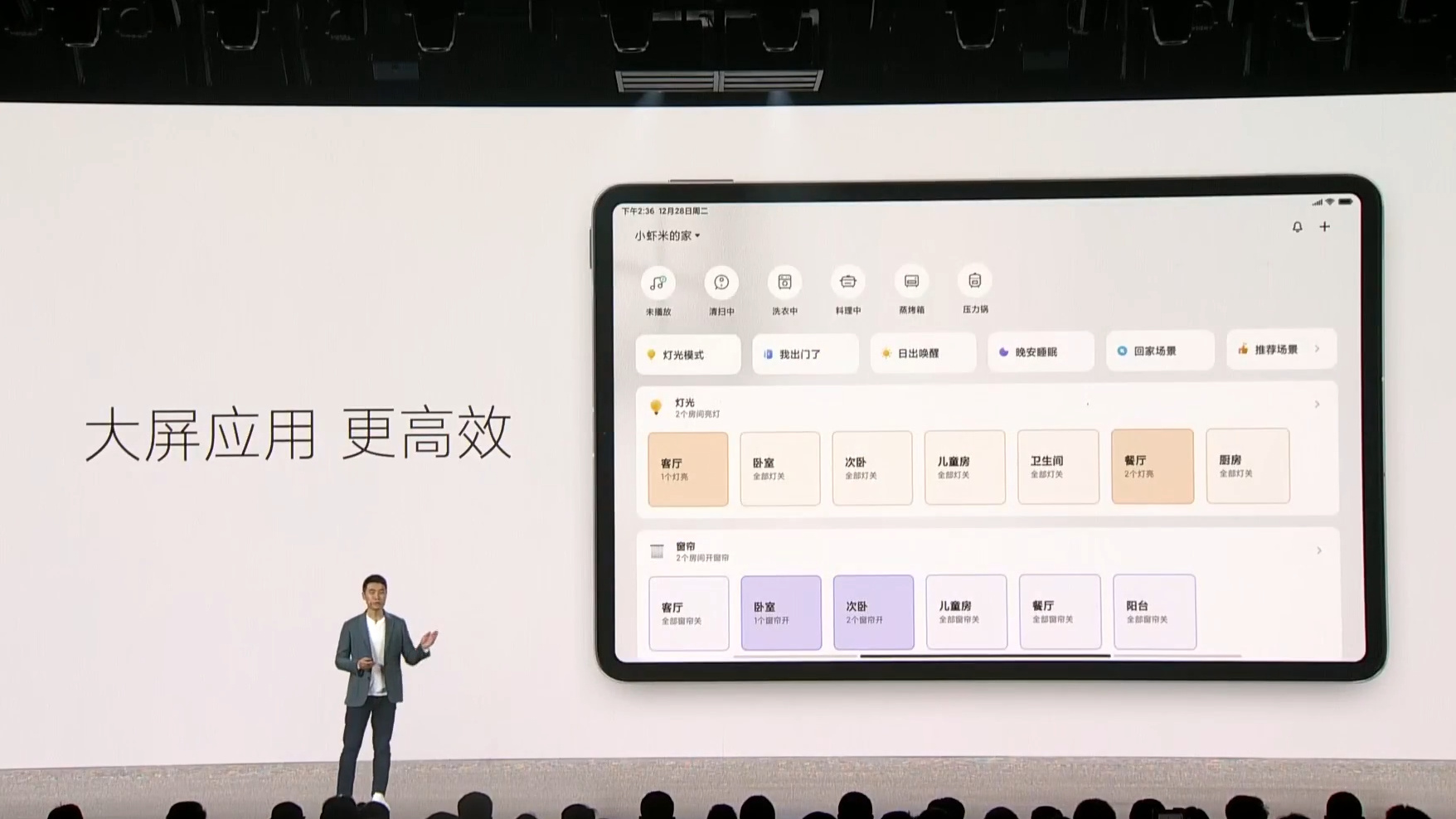 We've heard a little bit about MIUI for Pad too, which is Xiaomi's version of its software designed for tablets, and is a very close iPadOS rival.
Well, it seems like those comparisons are getting even close by the looks of it – MIUI 13 for Pad looks even more like Apple's iPad software, from the app icons to the layout bar at the bottom and more.
There are also quick links, so you can tap and hold an app icon to bring up a list of quick summons (jump straight into a game, instead of going through the menus first, for example). It seems the tablet stylus will get more tools like easy screenshotting and cropping.
MIUI 13's security and optimization changes for phones are going to be here too.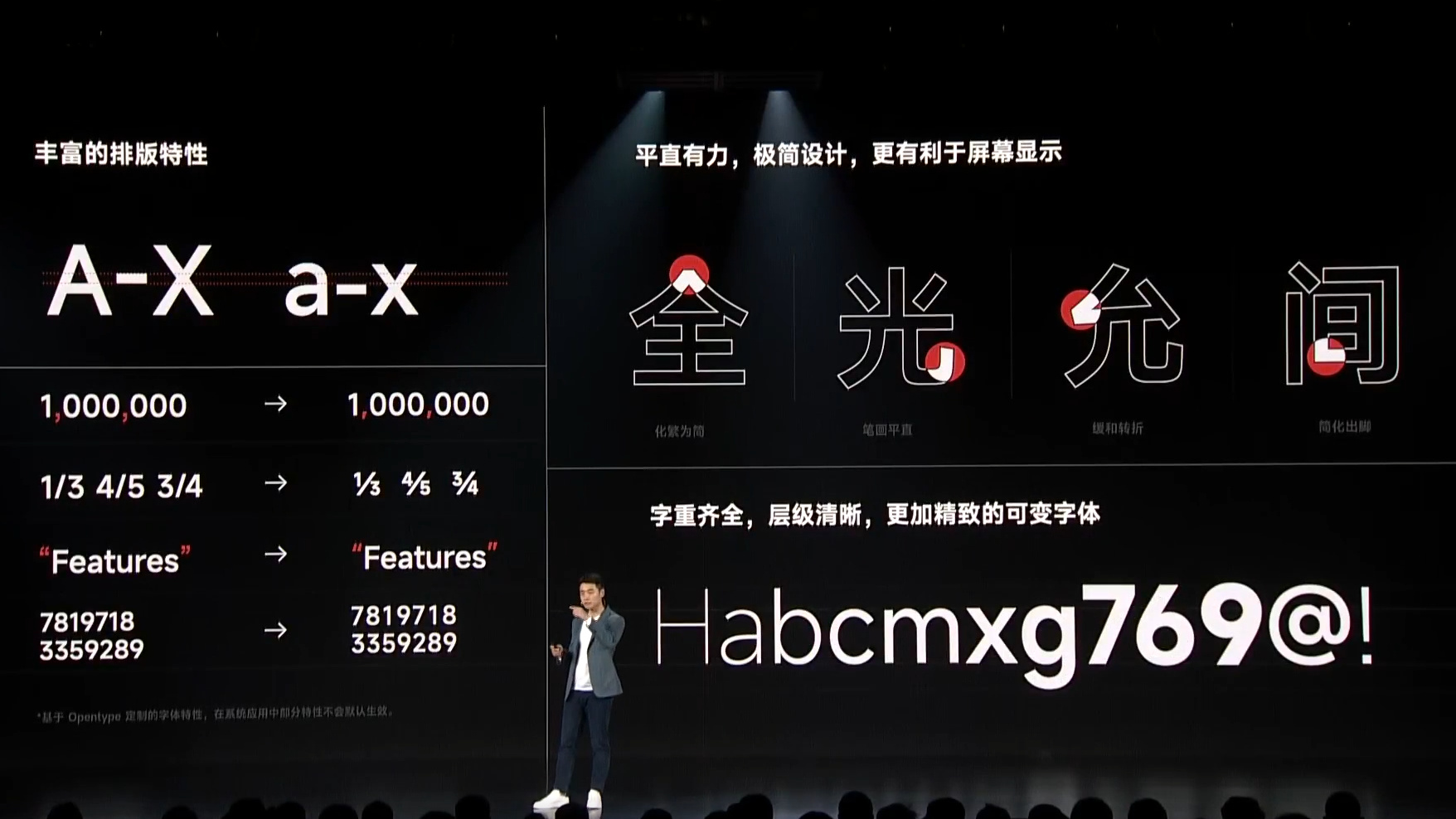 There are some design changes in MIUI 13 too.
One of these is Mi Sans, the default font, which is getting some changes. You can see them above – the differences seem marginal, if we're honest, but there must be a reason they're being made.
MIUI 13 will also come with more background options, and ones that are quite different from existing ones, which were designed by an external organization – though we completely missed the name. Oops.
It seems like Android 12's Material You theme will be here too, so you can choose a color theme for the mobile which gets extended to widgets, app icons, menu colors and more. This will likely be based on your background though that's up to you.
Widgets seem slightly different too, but we've only seen ones for popular Chinese apps, not ones we're used to, so it's hard to accurately compare.
Even during English-language software talks, the language can often be so tech-jargon-heavy that it makes no sense to the average fan. That's doubly so if you're trying to machine-translate what's being said from Chinese to English.
So let's cut to the chase – Xiaomi promises MIUI 13 is more secure than MIUI 12.5, especially for facial recognition and when sending information like ID card photographs and credit card information.
It sounds like it'll be more battery efficient, as it has improved smart optimization to minimize apps you're not using or are unlikely to use depending on several metrics like your location or the time of day.
Xiaomi also discussed bugs, so we expect some of these has been fixed too, which would make sense since the MIUI team has promised better bug fix efforts in the future.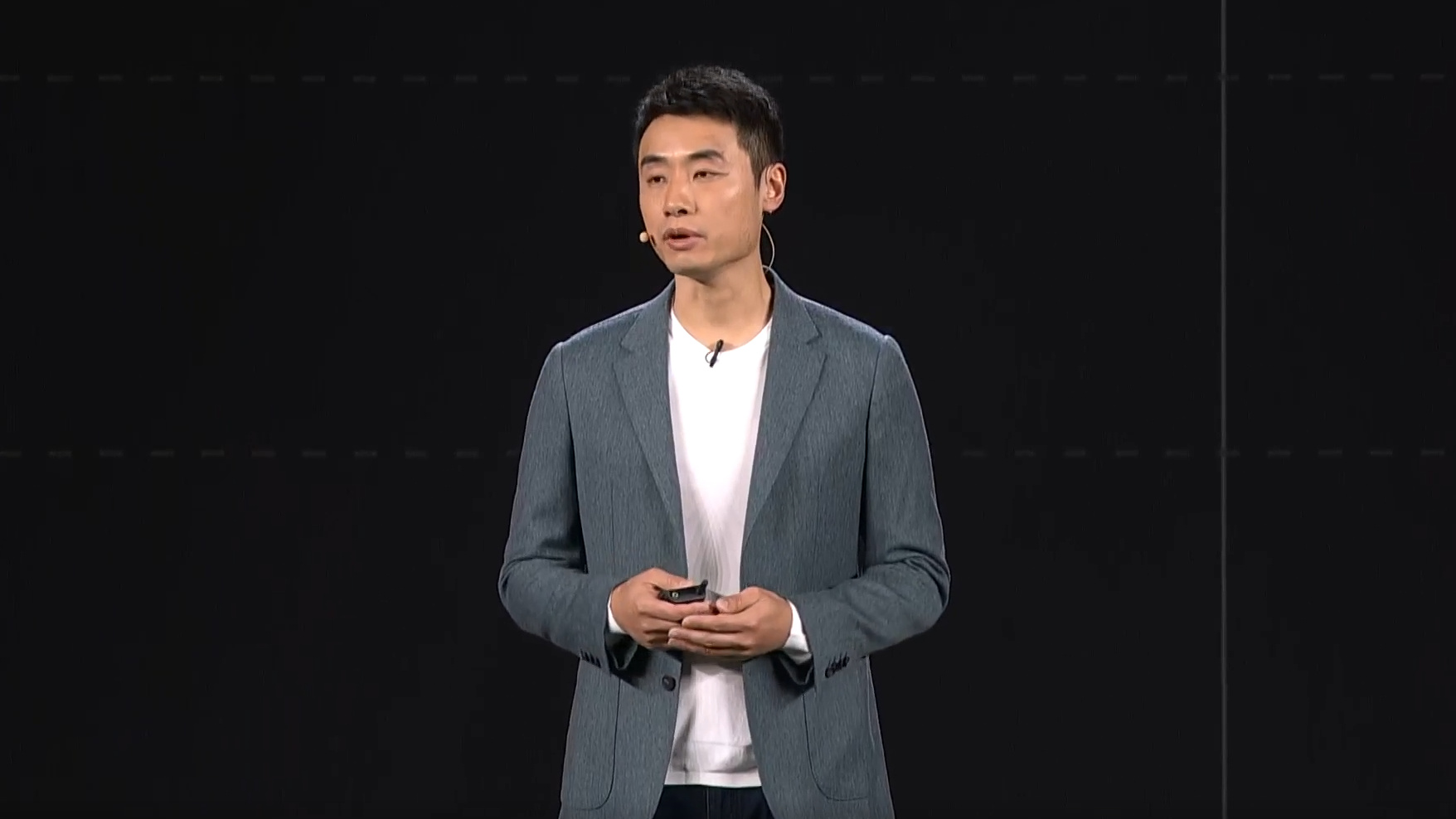 At tech launches like this, we often see people from the brand talk for ages about the history, legacy and inspirations of the brand – it's usually boring marketing talk.
That's not the case here though, and we're already looking at MIUI 13, the new version of MIUI (Xiaomi's fork of Android that it uses on its devices).
We've already seen that this is coming to both phones and tablets – meaning the Xiaomi Pad 5, because there aren't any others currently – and it sounds like it'll be faster and more battery efficient.
Xiaomi has compared MIUI to rival software from Huawei, Vivo, Oppo and Samsung with some big graphs that are labelled with… something. 
It seems like the live stream didn't start at the same time the actual event did – that's why it started mid-way through a sentence.
We say that because, during these events, a brand's Weibo page will post the same information that's shared on-stage (really useful for a tech journalist who only speaks English!) and a post on Xiaomi's was time-stamped for three minutes before the live stream began.
And the event has begun… mid-sentence, by the sounds of it!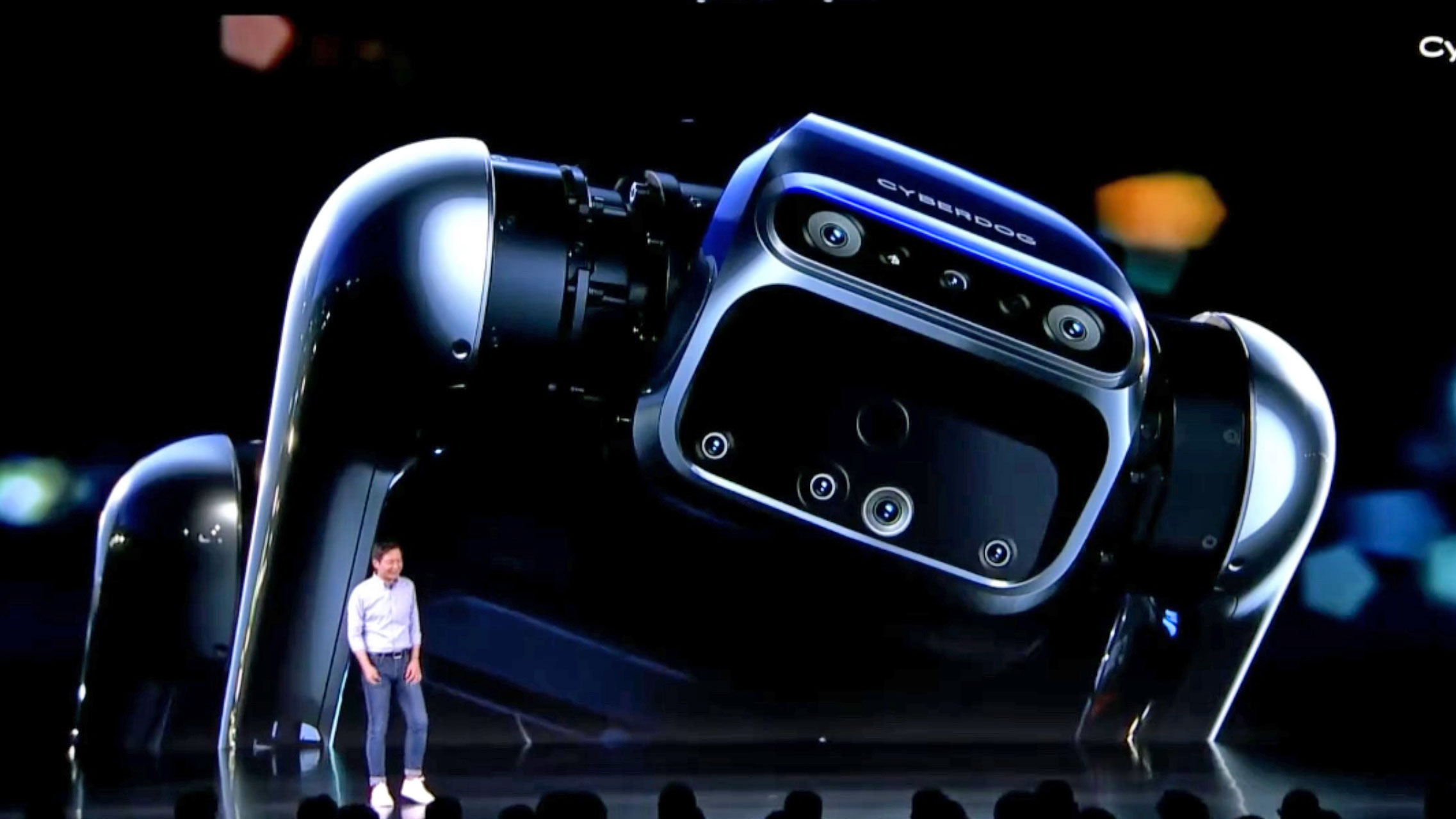 And there's our obligatory tease of the CyberDog. When are you making a CyberCat, cowards?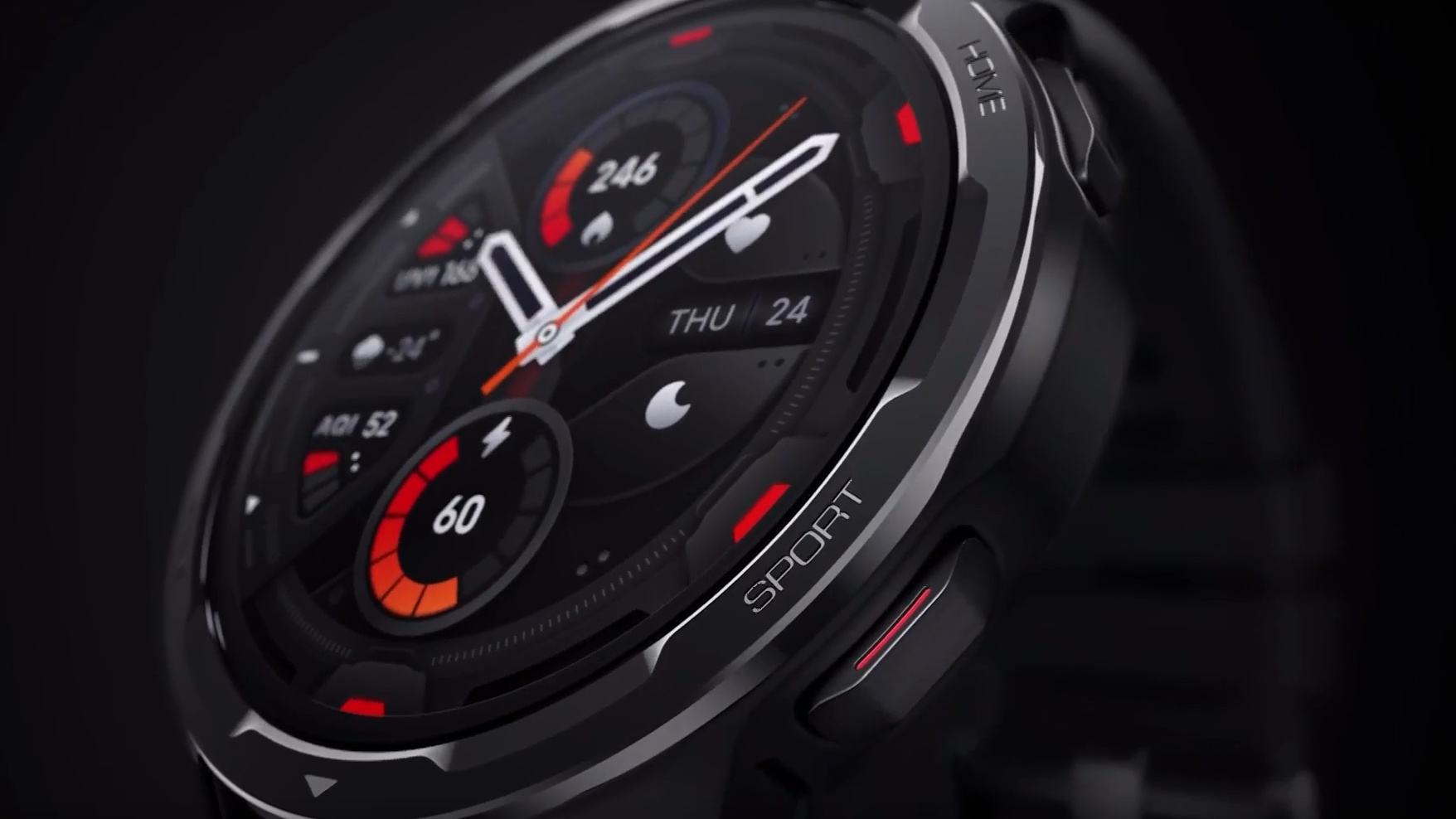 We're currently just seeing a roll of videos for existing products, like the smartwatch above, and the Xiaomi Civi which only launched in China.
Expect the event to kick off any second now though.
The benefit of the Xiaomi 12 launch taking place just days after Christmas, is that I've got an endless amount of snacks to choose from. I was also gifted some cherry bakewell-flavored instant coffee which I'm trialing now – let's see how this goes.
Okay, ten minutes until the event kicks off – time to grab a drink and settle down.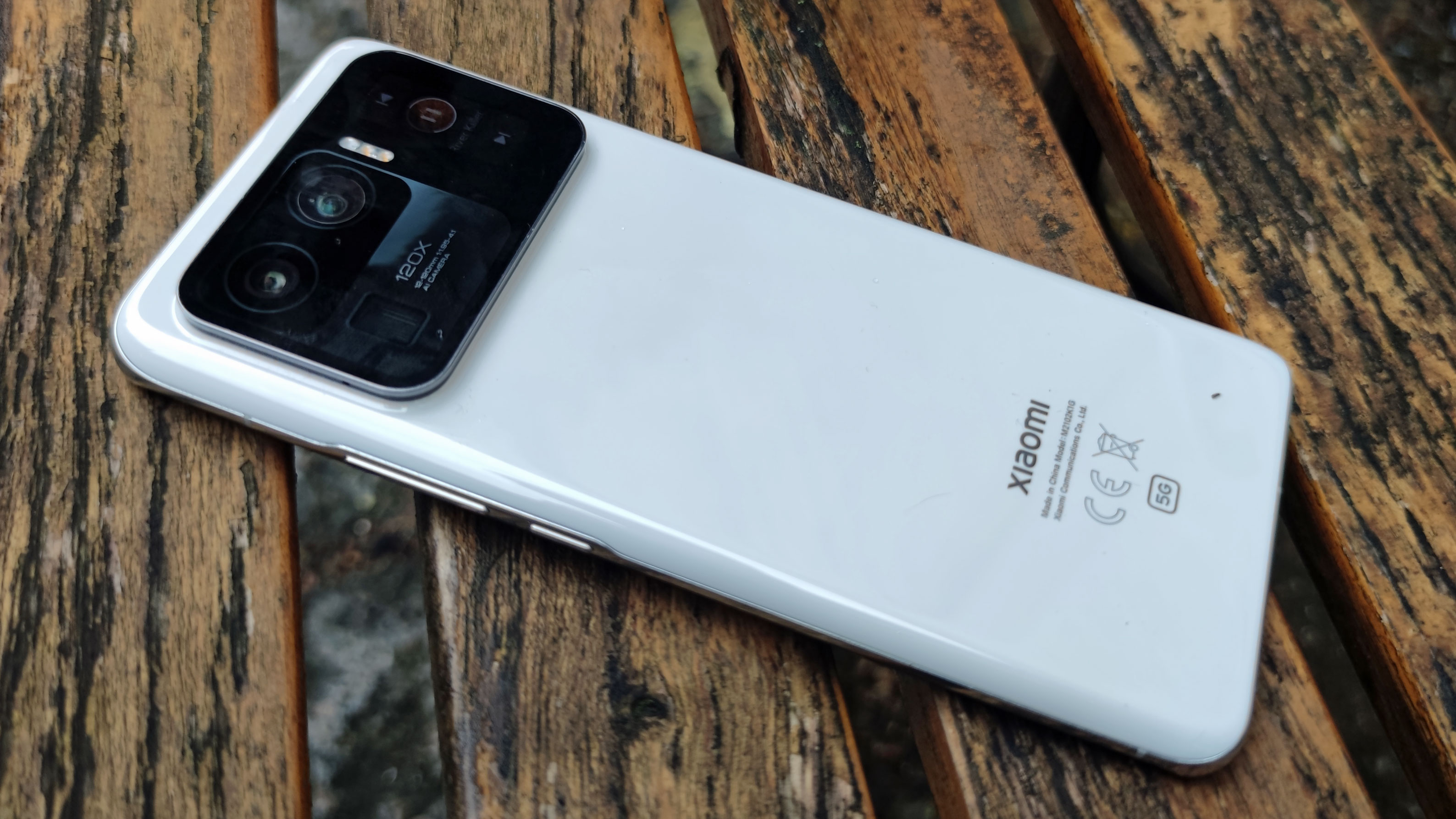 So what about the Xiaomi 12 Lite or Xiaomi 12 Ultra? Neither have been leaked much, save for a protective case for the Ultra which showed a bonkers number of rear cameras.
We're not expecting these to show up today, and not just because the company has stayed silent on them.
With the Mi 11 family, only the vanilla phone debuted at the original China event, and it was joined by the Lite early in 2021 at the global event. Then the Mi 11 Ultra (pictured) and Pro launched later, though the Pro only went on sale in China.
So it's likely that Ultra and Lite versions of the Mi 12 will exist, and we'll probably eventually see T, X and I-series models too (which are basically budget equivalents available in certain regions). But we'll have to wait for 2022 until that.
Despite the amount of Xiaomi 12 Pro officially-confirmed information, we haven't actually heard too many leaks about the mobile that haven't received Xiaomi's seal of approval.
It'll likely be very similar to the standard Xiaomi 12 in most ways, with the key differences likely the size and shape. It could get better cameras too.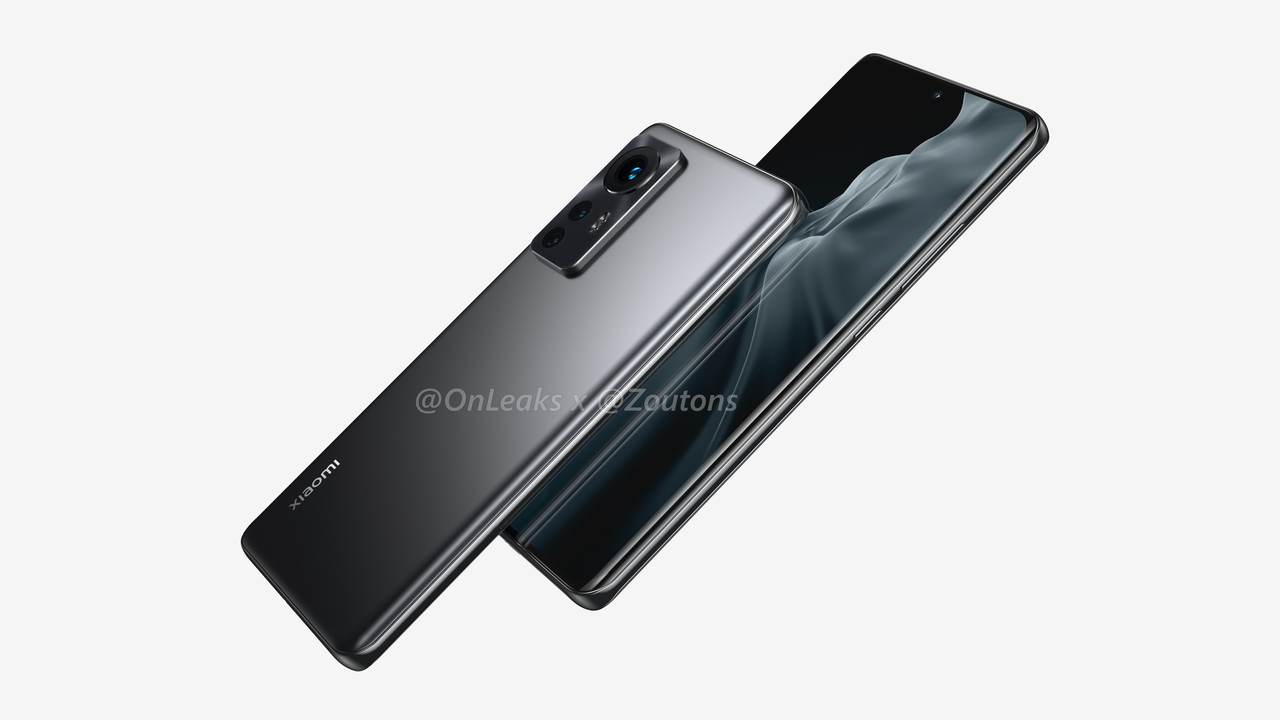 So let's talk about some of the Xiaomi 12 leaks we've heard.
Following on from the 6.2-inch screen confirmation, several sources suggested it'll be a FHD+ display with a 120Hz refresh rate. That's a lower resolution than the Xiaomi Mi 11's display, but the screen size is 0.6 inches smaller too.
The cameras are looking to be like a 50MP main snapper joined by ultra-wide and telephoto extras – though it seems curious that Xiaomi would drop the Mi 11's macro camera, since that was one of the mobile's highlights.
Battery is said to be around 4,500mAh, which sounds very likely.
The design makes the phone sound a lot like the Xiaomi Mi 10T Pro, at least in the camera bump department – you can see a visual of recent renders based on leaks above. These come from reliable leaker Onleaks.
Okay – we've covered what has already been confirmed about the Xiaomi 12, 12 Pro and other devices coming today. 
Soon, with an hour to go until the launch, we'll look at what's been rumored and what we're hoping for.
Before that though, we've got something to share: Xiaomi has finally provided the Xiaomi 12 live stream link on Weibo, and you can find it here.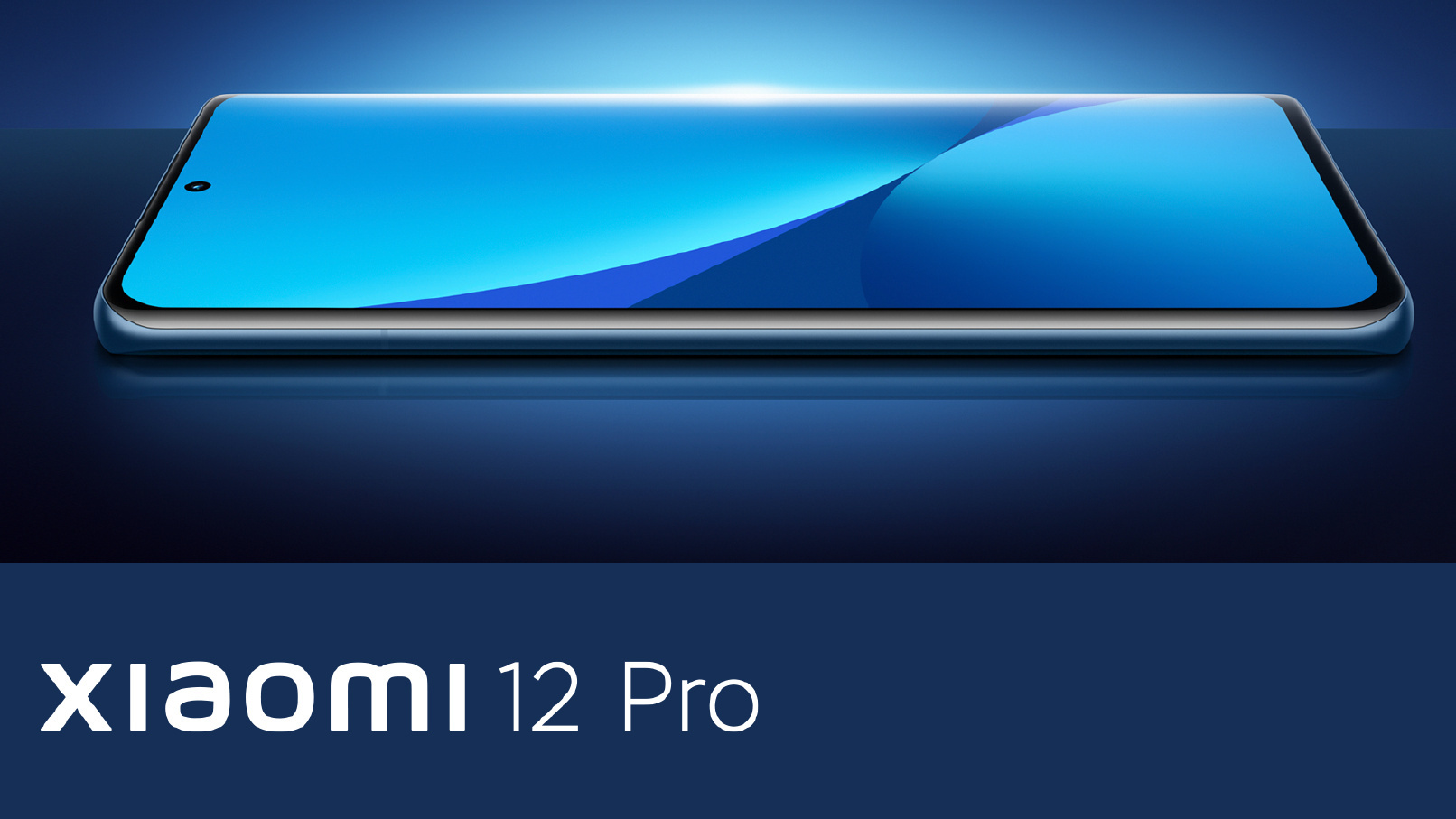 Now onto the Xiaomi 12 Pro – and boy are we glad Xiaomi teased so many specs for its phones ahead of time, because it makes doing this live blog so much easier. We know the phone will have:
The same design as the Mi 12, just bigger at 6.73 inches for its display
A 2K resolution screen
A weight of 205g
The Snapdragon 8 Gen 1 chipset
120W wired charging
A 50MP main camera
Speakers tuned by Harmon Kardan
So we know a bit more about the Xiaomi 12 Pro.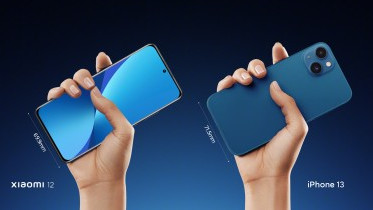 So what do we know about the standard Xiaomi 12? The following has been confirmed:
It'll use the new top-end Snapdragon 8 Gen 1 chipset
Its screen will be 6.28 inches across
Its front-facing camera is at the center-top of the display and has a 32MP resolution
It'll come with MIUI 13 pre-installed
It'll have 67W wired and 50W wireless powering
The speakers are tuned by Harman Kardon
So what's left to know?
The exact screen specs
The battery size
The rear camera resolutions and lenses
And cool camera features Xiaomi has designed
The actual design of the thing
The price
Oh, and we can't forget MIUI 13 either.
This is the next version of MIUI, Xiaomi's Android skin, which has been anticipated some time. The company has confirmed that this will debut today too, and we'll likely see the Xiaomi 12 phones being the first devices to come with it pre-installed.
So what's new with MIUI 13? Well bug fixes hopefully, as we commonly criticize MIUI as being one of the buggiest custom user interfaces.
Beyond that, Xiaomi has detailed the new user interface to an extent. Apparently it will have a 'focus calculation' mode so it can use your location data (we think – the machine translation from Xiaomi's post means we can't be certain this is what's used) to work out what you're doing with your device and minimize unimportant processes.
Apparently the software will also better optimize storage to keep the phone working 'as new' for longer.
The machine translation on top of tech jargon means it's hard to know exactly what MIUI 13 will bring, and how it will effect the end experience, but hopefully it'll also bring smaller changes like design tweaks and new Live Wallpapers.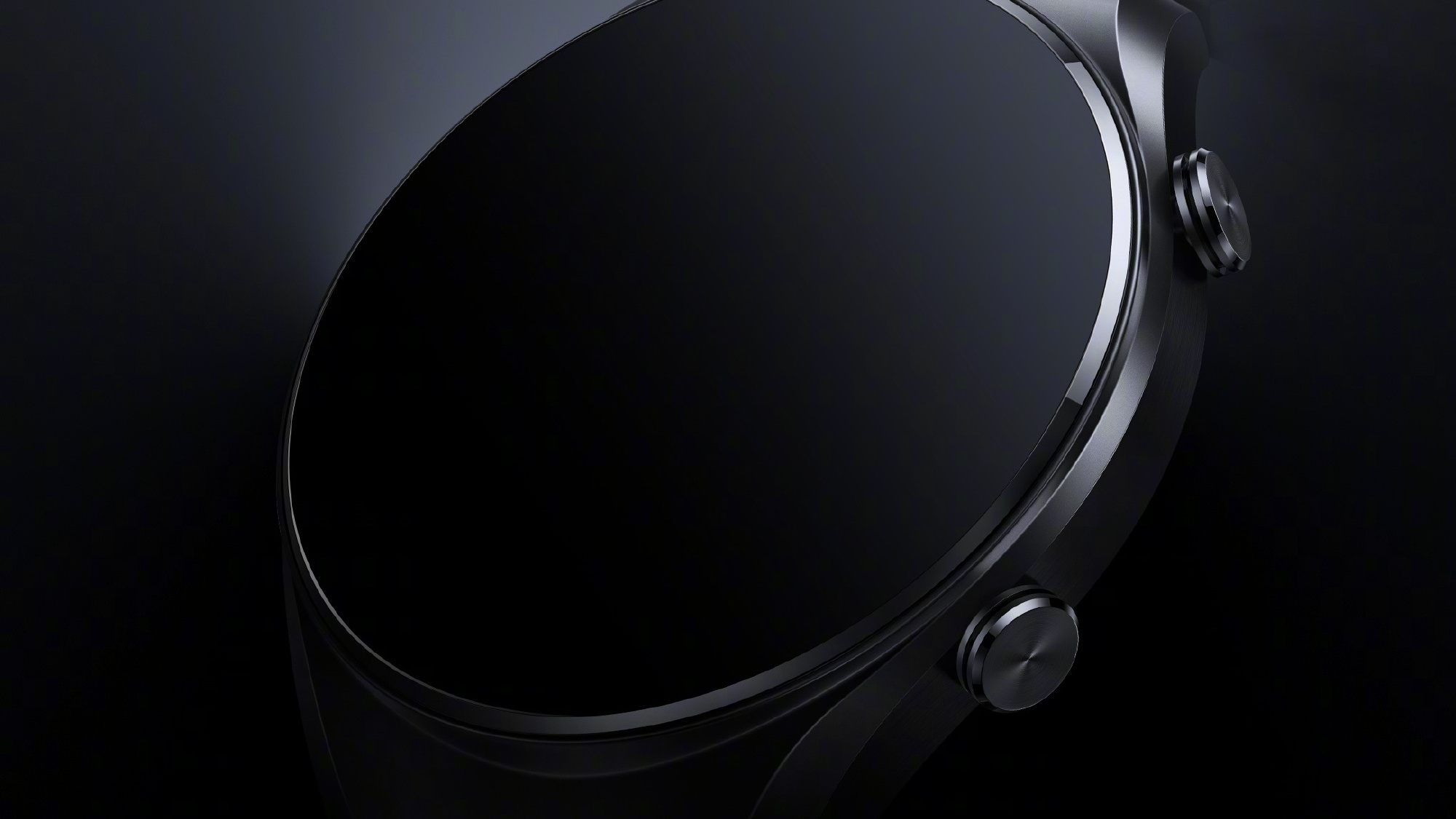 Before we get too bogged down with Xiaomi 12 information, let's briefly mention the non-smartphone devices coming today.
The Xiaomi Watch S1 has been teased, but we only know the design so far – you can see an image of it above.
The Xiaomi Pad 5 Pro – that's a device that only launched in China, but is basically identical to the Xiaomi Pad 5 we got globally but with more RAM – is getting a higher-storage-space variant with a new colored keyboard.
Some new wireless earbuds have been teased too.
Hopefully, we'll also see mention of Xiaomi's Cyberdog, a good ro-boy that was launched earlier this year and has shown up in a few launch events since.
Welcome to our Xiaomi 12 launch live blog. There are two hours to go until the show begins, but we'll walk you through what to expect.