Sarah Willersdorf's eight-year-old son recognises luxury fashion brands. Here's why that matters.
Sarah Willersdorf is a partner and managing director at Boston Consulting Group. Based in New York, the Australian was walking her eight-year-old son to school late last year when they bumped into a friend of hers.
Santino, said to his mother's friend: "Are your sweatpants Balenciaga?" Willersdorf's friend of 10 years nearly fell over. How on earth had an eight-year-old boy even heard of luxury fashion house Balenciaga?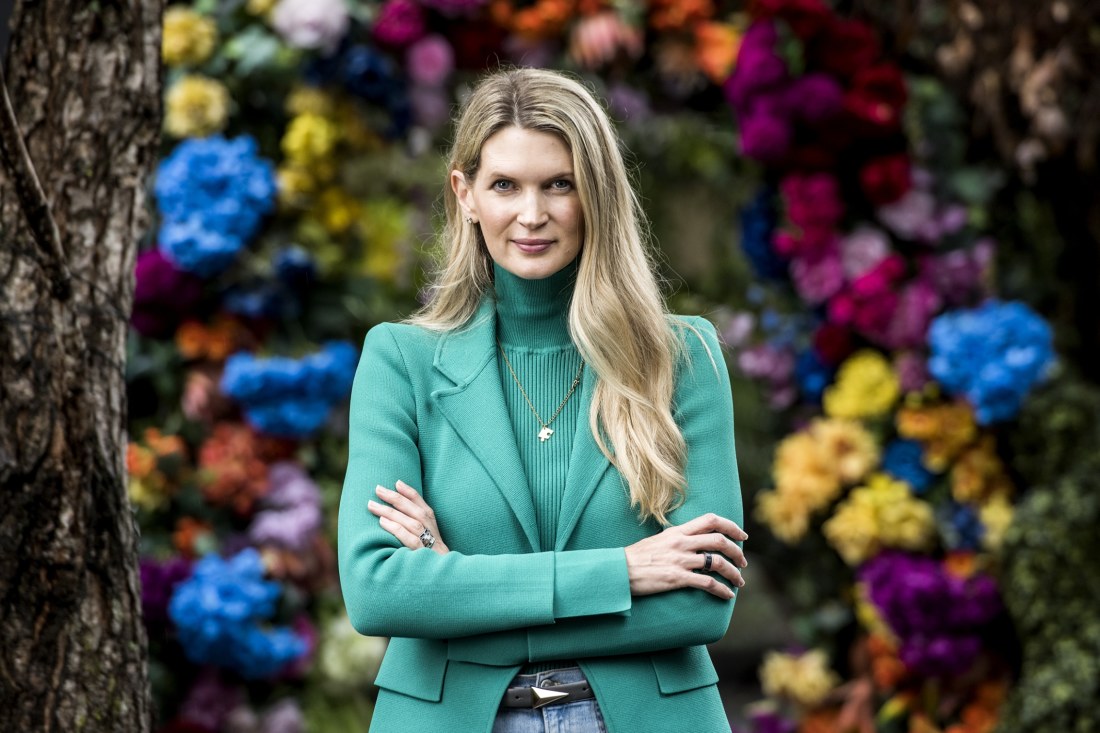 The answer to that question was that Willersdorf's son had purchased a Balenciaga-branded outfit – otherwise known as a skin – for his character in online video game Fortnite.
In another example of life – and the potential for new revenue streams and marketing avenues – in the virtual universe, in 2020 online fashion retailer NET-A-PORTER created a space inside Nintendo's virtual gaming platform Animal Crossing: New Horizons where gamers could take their avatar to meetings in a wood-paneled boardroom, photoshoots and browse back catalogues. French fashion designer Isabel Marant created five outfits for the occasion, so gamers could dress their avatars.
Virtual concert
Early last year McDonald's partnered with 88rising, an Asian artist collective, to create a virtual Lunar New Year concert by Chinese hip-hop artist Masiwei that was broadcast exclusively on the McDonald's app. This year the fast food behemoth held a virtual exhibition showcasing the 12 animals of the Chinese zodiac, Eventually McDonalds is planning to set up storefronts at virtual events that will sell virtual NFTs and food, which can be delivered during the event.
These examples demonstrate why companies in sectors ranging from fashion, beauty and fast food to property need to be monitoring and experimenting in the virtual world, aka the metaverse, says Willersdorf, even if it is early days.
"There's not a perfect metaverse right now," she warns.
"It's not going to be your biggest revenue driver right now. Everyone's coming out of COVID-19, so I think you have to keep the wheels on and be doing what you're doing, but you also need to start experimenting a little bit," argues Willersdorf, who has lived in New York for 10 years and in London and Paris before that.
"The metaverse today is like the internet was in the late 90s. It's a new medium, and we're just learning how to use it," adds Jared Spataro, corporate vice president of modern work at Microsoft.
There are limitations to the platforms and the hardware such as virtual reality headsets that are used to access the metaverse.
Brand extension
Kelly Brough, retail lead at Accenture ANZ, says the metaverse is a useful tool for brand extension, similar to social media, ecommerce and stores or venues.
"When I'm talking to my clients right now, it's very much about, what are the experiments that make sense to do, to start to understand this?"
But companies should expect the metaverse will expand quickly, given the huge amount of money that is pouring into start-ups in the sector. Companies such as Microsoft, Apple, and Sony have also made significant investments in the area.
"What this represents is new ways to shop, new ways to engage, and I think new ways to build communities," Willersdorf says.
It is not just consumer-facing industries that need to get on board.
Since last June, more than 2000 of Accenture's employees in Australia and New Zealand have been introduced to their colleagues in the company's metaverse.
All new employees spend a quarter of their orientation training in the metaverse. They create an avatar and access One Accenture Park, a shared virtual world where they can interact with colleagues and complete training modules.
Last year, Microsoft released a version of its Teams collaboration platform, known as Mesh, which creates a metaverse-like experience where workers can meet each other and collaborate via avatars.
Willersdorf says some companies are considering whether they might need to create a head of metaverse role, given that expansion in the virtual world will require co-ordination across companies' technology, marketing, sales, payments, branding and legal departments.
"The coordination even to do experiments is huge. Also, you're typically working with a lot of other companies and vendors, and you're contracting with big platforms and maybe small developers who are going to do the design."
In the shorter term, consumer-facing industries probably have the biggest opportunities. Forward-thinking beauty and fashion retailers can envisage themselves selling products to workers who will create wardrobes for their avatars when they attend virtual meetings.
Jon Holloway, the executive strategy director of marketing and innovation agency R/GA says that every pitch that's come through the agency doors since September has included a reference to the metaverse.
"What we're seeing is people coming to us and saying 'and don't forget the metaverse'. Which was what social media was 10 years ago," Holloway says.
The agency, which works with clients Nike, Samsung and Mecca to design and develop new products and experiences, formed a new division – led by the crypto experts in the office – to help companies take their first steps into the metaverse.
Introducing your
Newsfeed
Follow the topics, people and companies that matter to you.
Read More

Sally PattenBOSS editorSally Patten edits BOSS, and writes about workplace issues. She was Financial Services of the Financial Review and Personal Finance editor of the AFR, Age and Sydney Morning Herald. She edited business news for The Times of London. Connect with Sally on Twitter. Email Sally at spatten@afr.com

Tess BennettWork & Careers reporterTess Bennett is Work & Careers reporter with The Australian Financial Review, based in the Brisbane newsroom. Connect with Tess on Twitter. Email Tess at tess.bennett@afr.com