Tucson's Paragon Space acquires N.Y. spacesuit company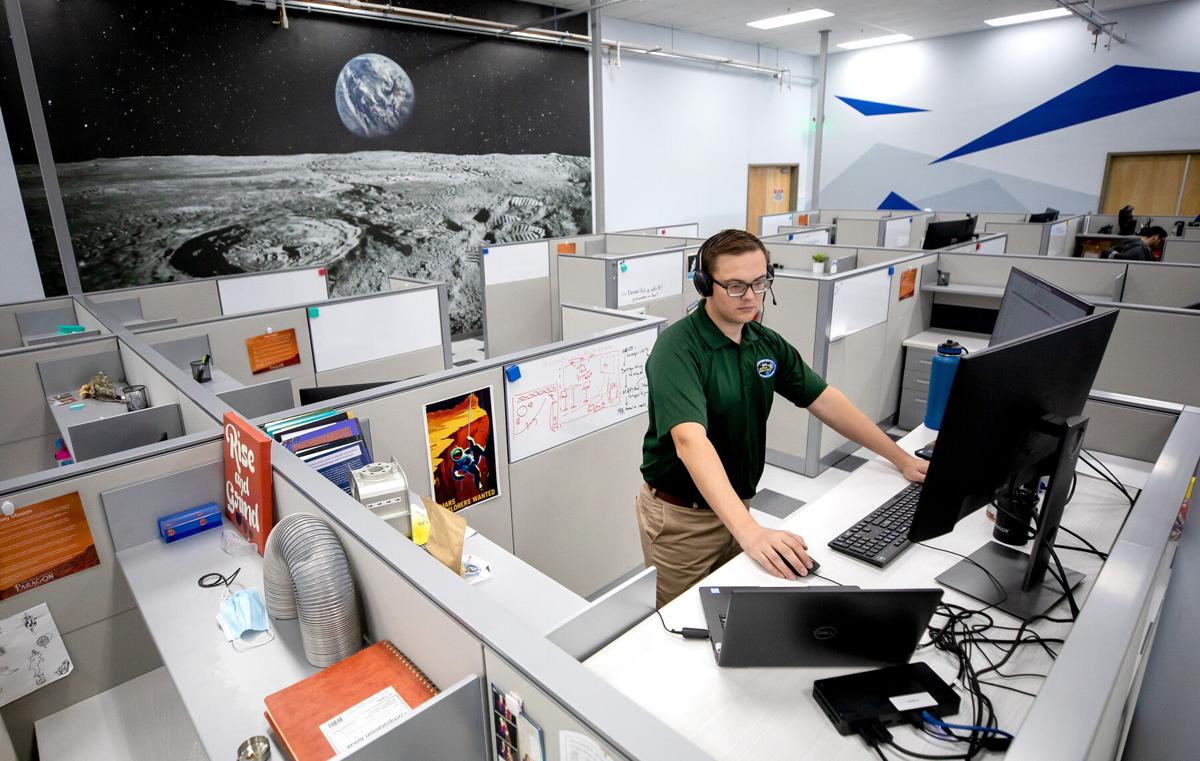 Astronauts and space tourists could someday wear spacesuits made in Tucson, after longtime local NASA contractor Paragon Space Development Corp. acquired a New York-based provider of spacesuits and related equipment to NASA.
Paragon, which specializes in environmental control and life-support systems for space exploration, announced that it has reached a deal to acquire Final Frontier Design, a Brooklyn-based company that has several NASA spacesuit-development contracts.
Financial terms of the deal between the two privately held companies were not disclosed.
The fast-growing Tucson company says the addition of Final Frontier's spacesuit technologies to Paragon's portable life-support systems makes Paragon the only U.S. company to offer a complete system for spacewalks, or "extra-vehicular activity."
Though Paragon has primarily provided environmental and life-support systems for spacecraft, it was life-support system subcontractor to Houston-based Oceaneering Space Systems on NASA's proposed Constellation Spacesuit System in 2008.
Paragon also developed and built a special, pressurized spacesuit worn by Google executive Alan Eustace on a record-setting human high-altitude flight in 2014, in demonstration flight for a stratospheric balloon system made by then-startup World View Enterprises of Tucson.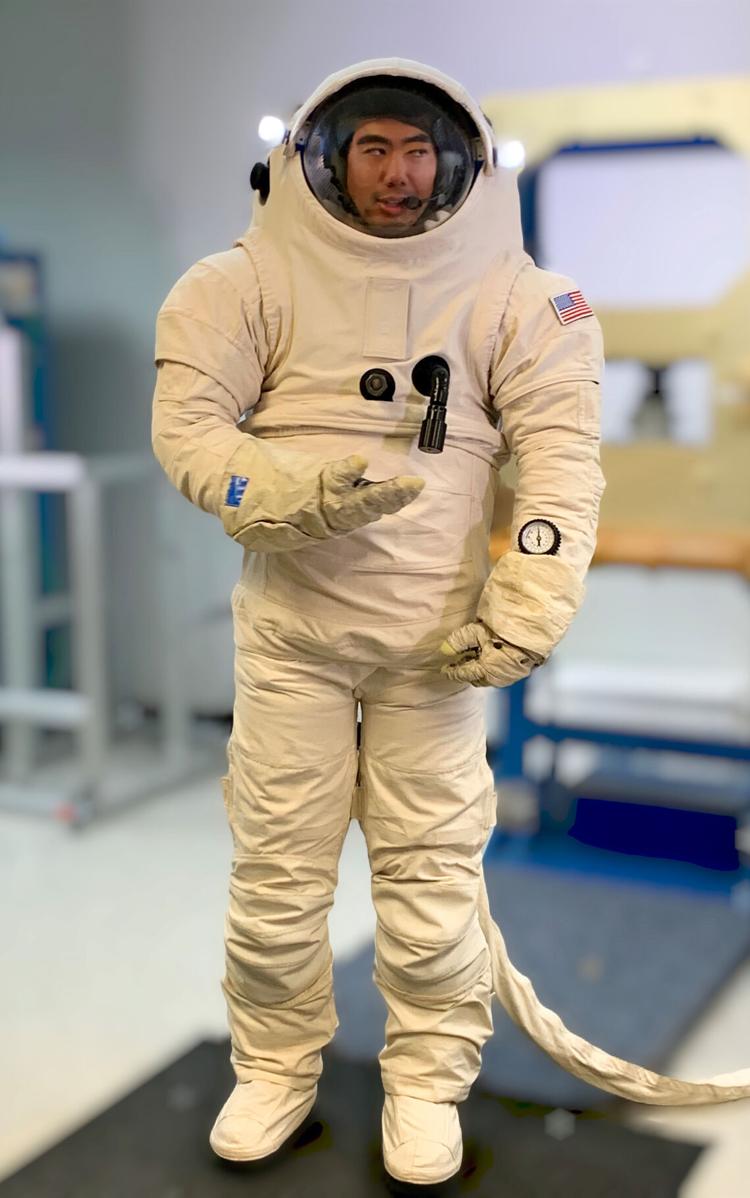 "We're the only company that has built an operational spacesuit in the last 30 years in the United States," said Paragon co-founder, President and CEO Grant Anderson, citing the 2014 StratEx mission. "What this does is allow us to hit the price points and the operational requirements for the next generation of spacesuits, not only for NASA but also the commercial market."
Founded in 2009, Final Frontier has several NASA contracts for spacesuit components and is developing a design for NASA's next-generation spacewalking suit, the Exploration Extravehicular Activity Services or xEVAS, program.
"We know that our level of expertise and technological creativity will help develop a highly workable, user-intuitive, safe, and flexible spacesuit — the ultimate life-support system for the ultimate hostile environment — that we think will be very attractive to NASA," Final Frontier co-founder and President Ted Southern said in a news release.
Final Frontier also has Space Act Agreement for its Intra-Vehicular Activity, or IVA, spacesuit. Such agreements allow NASA to work with private companies or other entities on mutually beneficial projects without contracts or financial obligations, sometimes leading to NASA funding.
Paragon plans to keep Final Frontier's staff of nine intact and move them to Paragon's satellite office in Houston, and soon move to larger quarters there to house the current Houston staff of about 20 and the new employees, said Volker Kern, Paragon director of strategic resource planning.
While Paragon's spacesuit research and development will be based in Houston, if the company gets a contract to manufacture its spacesuits, that work could possibly be done in Tucson, Anderson said.
With Final Frontier's expertise, Anderson said, Paragon should be able to compete for major NASA spacesuit contracts, as well as work for a market for commercial space and space-tourism missions he sees someday outstripping demand from NASA.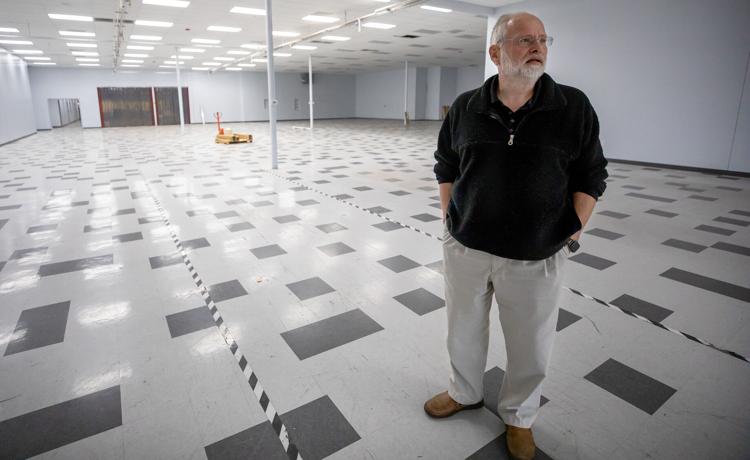 Final Frontier's newest EVA pressure suit weighs just 55 pounds on Earth, about half of the mass of NASA's current developmental xEMU suit, Anderson noted, calling it a "technological game-changer."
Paragon is rapidly growing to meet demands of new contract work, including major subcontract work for Northrop Grumman on NASA's planned orbiting lunar space station, the Habitation and Logistics Outpost (HALO).
Paragon has grown from about 50 employees a few years ago to more than 200 now and expects to reach about 300 by year's end, after development and production ramps up at the new facility.
The company is in the process of expanding into the remaining roughly two-thirds of a 58,000-square-foot headquarters building on East Britannia Drive, where it moved last year. Paragon still occupies a manufacturing facility a few miles north on East Michigan Street.
Get the latest local business news delivered FREE to your inbox weekly.