Although the Covid-19 pandemic persisted throughout the year, the healthcare industry continued to fulfill its duty based on experiences of last year. While going all out to develop Covid-19 treatments and vaccines, the industry tried to graft new technologies, including AI, to promote the sector's development. In the process, the industry revealed problems requiring correction, such as manipulating raw materials and impurities caught in antihypertensive drugs. Still, the sector continued to improve itself in keeping with the changing global healthcare industry amid the Covid-19 crisis. Korea Biomedical Review has compiled the five biggest industry stories in 2021. — Ed.
In 2021, Korea saw the development of new drugs using artificial intelligence (AI) become a trend.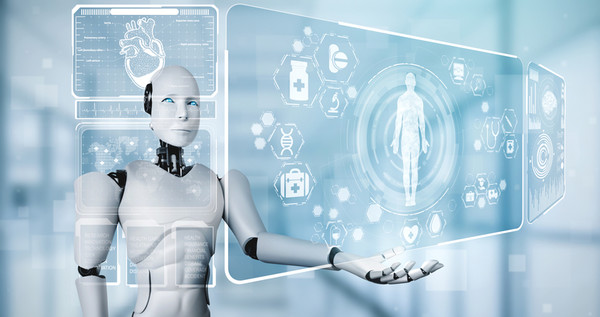 In the past, companies focused AI technology only on discovering candidate substances during new drug development. Lately, they have started implementing AI throughout the drug development process, including drug design, preclinical and clinical trial design, and patient recruitment, and its scalability is remarkable.
Abroad, global companies, including Pfizer and Roche, are using AI to develop new drugs early on.
At home, the Korea Pharmaceutical and Bio-Pharma Manufacturers Association (KPBMA) opened the "AI New Drug Development Support Center" in 2019 to encourage the development of new drugs using AI.
The trend of using AI in every stage of the drug development process continued throughout this year.
New, AI-based drug development companies, such as Standigm, Syntekabio, Deargen, Oncocross, Pharosbio, Baobabai Bio, PharmCADD, AzothBio, partnered with existing biopharmaceutical companies, such as Daewoong Pharmaceutical, Hanmi Pharmaceutical, SK Chemicals, inno. N, Samjin Pharmaceutical, Handok, Jeil Pharmaceutical, Korea Pharma, Eyegene, and Huons.
For instance, SK Chemicals succeeded in discovering a candidate material as the treatment for rheumatoid arthritis through joint research with Standigm and applied for a patent for the candidate material.
Some of the AI-based new drug development companies are also promoting the establishment of overseas offices to increase access to global pharmaceutical companies.
Deargen established offices in the U.K. and the U.S. in August and September, PharmCADD moved into the Cambridge Innovation Center (CIC) in Boston. Mass., in August with KPBMA, and Oncocross established an Australian offshoot in June.
Cooperation with foreign companies was also active.
Contera Pharma, a Copenhagen-based subsidiary of Korean drugmaker Bukwang Pharm, signed a partnership with the Danish AI startup Abzu to develop an RNA treatment. Besides, SK Chemicals signed an agreement with Standigm to strengthen strategic partnerships.
The global AI-based drug development market will likely grow to $1.4 billion (1.6 trillion won) by 2024.
Among various medical fields, the global movement of Korean companies into radiology, where AI technology was actively applied, drew attention this year.
A case in point was the Radiological Society of North America (RSNA) held early this month.
In the AI ​​Showcase zone of the RSNA technology exhibition, various Korean companies, including VUNO, Lunit, MEDICAL IP, AIRS Medical, Neurophet, ClariPi, and SoyNet, showed off their technology.
Lunit secured a market through partnerships with global medical device companies, including GE Healthcare, and has received approval from the U.S. Food and Drug Administration (FDA) for an AI-based chest X-ray image analysis solution.
The company is also expanding exports to Japan and other European countries through cooperation with Fujifilm.
Vuno is also stepping up efforts to develop overseas markets by partnering with Philips as well as Taiwanese and Japanese medical device manufacturers.
Deepnoid, which entered the Kosdaq stock market this year, also concluded partnerships with various global companies. The company has been working with global companies, such as Alibaba and Intel, to develop and sell solutions.
While the Korean medical industry is deeply immersed in AI technology, experts pointed out that for medical AI-related technologies to become more active in Korea and expand their use in actual clinical practice, it is necessary to improve the system, such as introducing a new medical technology evaluation.
Although interest in AI-based medical practice is high in Korea and relevant development efforts are active, no companies have received reimbursement, a prerequisite for market penetration, nor passed new medical technology evaluation so far.