Low unit price Metaverse crypto coins are some of the best options for new traders looking to make significant price gains. There are many underrated and undervalued low unit priced coins worth keeping an eye on in 2022. This article looks at our pick of the top three Metaverse crypto coins below $0.16 worth watching in March 2022, ordered by the current price, lowest to highest.
#3 Terra Virtua Kolect (TVK) – $0.1109
Launched in December 2020, Terra Virtua Kolect is a Metaverse collectible platform available on VR, AR, and mobile environments. It features a unique social, creative, and gaming experience for users looking to get their foot in the door with NFTs and the Metaverse.
Terra Virtua Kolect is a platform providing a one-stop ecosystem for users to collect their favorite NFTs and make a profit while trading them. In addition, Terra Virtua Kolect includes a social Metaverse allowing users to interact with each other and meet new friends.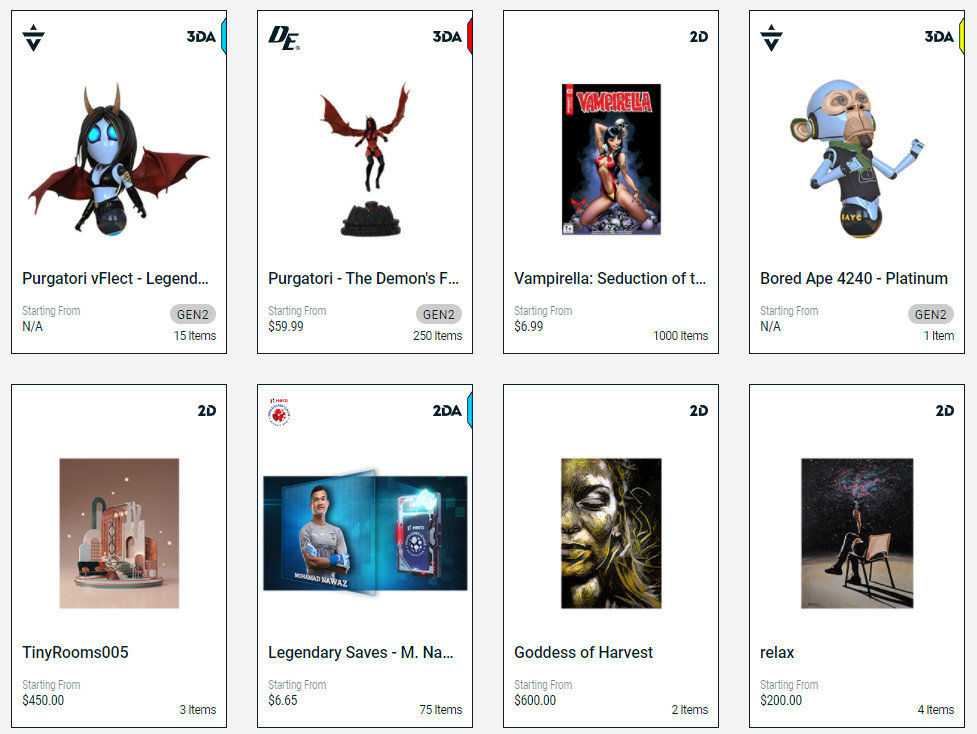 Users can visit Terra Virtua's official NFT marketplace and browse through its hundreds of NFT collections. NFTs on the platform is available to purchase with a Credit Card, the TVK token, and ETH, making it easy for new users to get their first NFT and join the revolution.
TVK is the native utility asset on the platform, enabling users to enjoy exclusive NFT drops, stake it for rewards, purchase unique collectibles, and more. Moreover, TVK enables users to craft their unique NFTs using Terra Forma tools.
TVK features a highly active ecosystem and marketplace, and the project is a must-watch in March 2022. Its current market cap of $77 million makes this a highly undervalued project at this time.
You can purchase TVK on Gate.io, Uniswap (V2), Binance, KuCoin, Tokocrypto, Mandala Exchange, ZB.COM, Coinone, Bitrue, Paribu, AEX, BKEX, BitForex, Hotcoin Global, and more.
#2 Chronicle (XNL) – $0.1168
Launched in 2021, Chronicle is yet another highly underrated Metaverse studio and NFT marketplace featuring fully licensed and authenticated NFTs for fans.
Chronicle's mission is to provide quality and eco-friendly NFTs to its community and currently features a collection of collectibles from iconic shows like The Giant Panda, I'm Your Man, Ivor Wood Collection, Puppy Bowl XVIII, and Penn & Teller.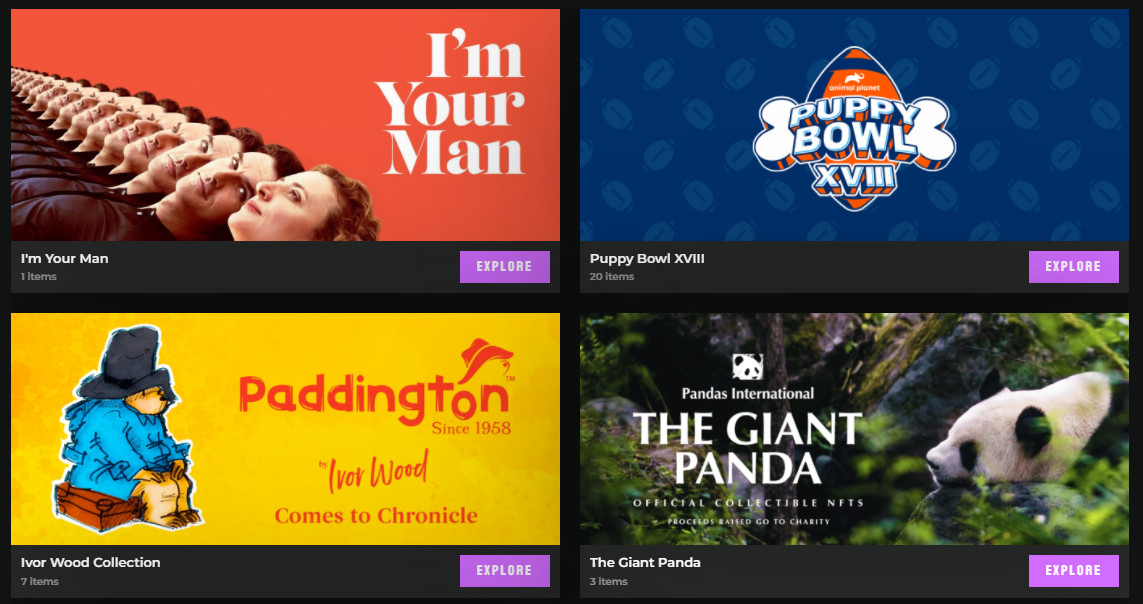 XNL is the lowest-valued project on this list, with a current valuation of $2.7 million. It's a highly undervalued NFT platform that's a must-watch in March 2022.
Chronicle features affordable NFTs, and the collectibles on its platform are listed in USDC, a stablecoin. The best part is the platform includes eco-friendly NFTs. As we all know, crypto projects can be pretty unsustainable with the amount of electricity they burn for mining.
The primary utility asset for Chronicle is XNL, allowing users to earn bonuses by staking the token on the platform. XNL is also a governance token providing holders with voting power to vote on upcoming proposals that shape the project's future.
You can buy XNL on Gate.io, KuCoin, PancakeSwap, and more.
#1 Victoria VR (VR) – $0.1585
Launched in December 2021, Victoria VR is a top-rated Metaverse ecosystem building an ultra-realistic Metaverse with Epic Games' Unreal Engine 4. It features some of the best designs on the market and boasts a large development team consisting of over 80 devs at writing.
Victoria VR focuses on the quality of its Metaverse and will start with launching an NFT gallery in VR, enabling users to show off their awesome NFTs in a high-quality and high-definition Metaverse.
The project features one of the fastest-growing development teams on the market, intending to surpass 300 developers by the end of 2022.
Because Victoria VR focuses on expanding its developer team, this project has excellent long-term potential, and VR is a must-watch in March 2022. If you're looking for an underrated project to hop in early on, we highly recommend keeping a close eye on Victoria VR.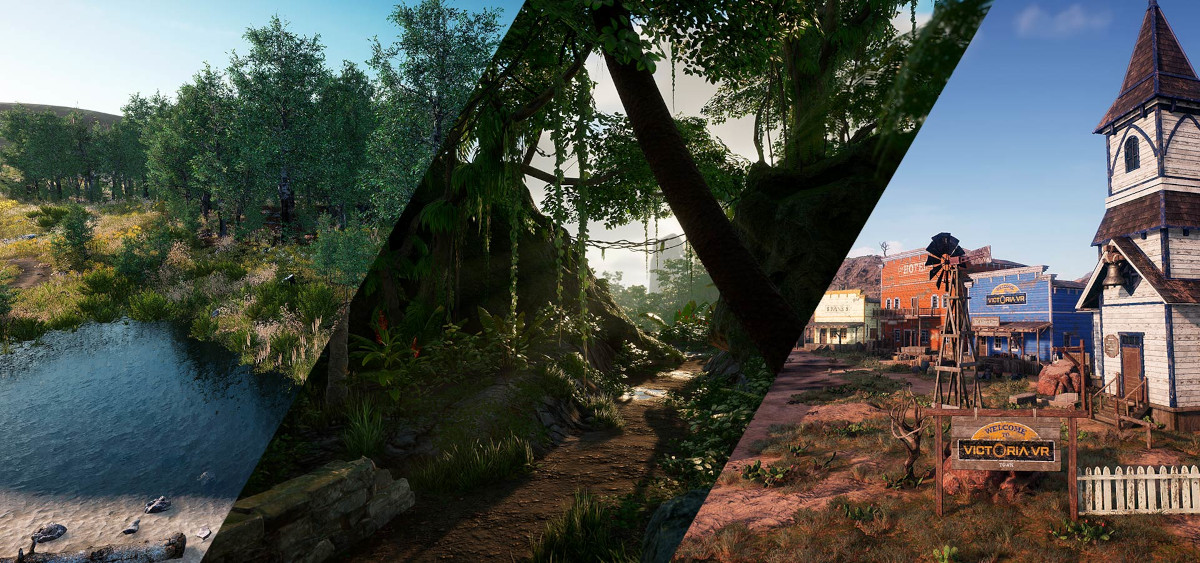 Moreover, Victoria VR will feature a virtual real estate market enabling users to purchase LAND in its Metaverse. It already completed the first round of LAND sales, where it sold almost all the real estate, speaking to the high demand in virtual real estate in such projects.
While Victoria VR's Metaverse is still in development, users can check out the platform's finance dashboard, enabling VR token holders to stake their VR LANDS or VR Shares to earn rewards.
The primary utility asset on the platform is VR, whose leading utility is to interact with the Victoria VR Metaverse, purchase LAND, purchase items, and much more.
You can buy VR on Gate.io, Uniswap (V2), BitMart, KuCoin, etc.
Disclosure: This is not trading or investment advice. Always do your research before buying any Metaverse crypto coins.
---
Also Read:
Top 3 Metaverse Crypto Coins With a Market Cap Below $60 Million (March 2022)
Follow us on Twitter @thevrsoldier to stay updated with the latest Metaverse news!