The US highway that helped break segregation
(Image credit:
Archive PL/Alamy
)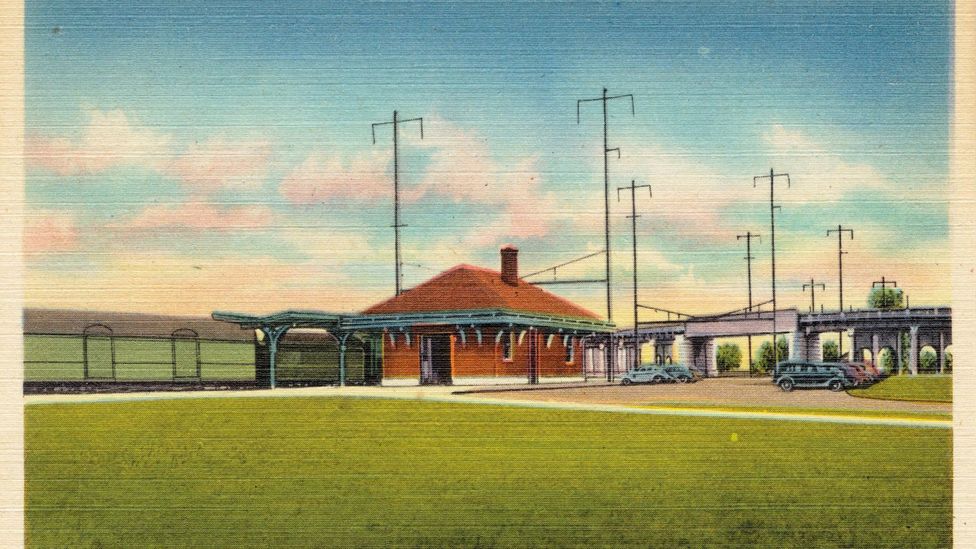 Along US Route 40, African diplomats were routinely denied service at local establishments. But their treatment set off a civil rights struggle that led to outlawing segregation.
A
Adam Malick Sow had a headache. He was several hours into his trip from New York to Washington DC, and after his limousine crossed into the state of Maryland, he asked his driver to find a place to stop.
A few miles later, the newly appointed ambassador to the United States from the African nation of Chad stepped into a diner along US Route 40 and asked for a cup of coffee. 
The answer on a summer day in 1961 would change history. 
The wife of the diner's owner refused to serve the diplomat because he was black. "He looked like just an ordinary run of the mill [N-word] to me. I couldn't tell he was an ambassador," Mrs Leroy Merritt later told the national magazine Life. "I said 'There's no table service here'." 
The insult sparked an international incident, making the front page of newspapers across Africa and Asia. Soon after, diplomats from Niger, Cameroon and Togo reported similar experiences at Maryland restaurants. Like others, they travelled on the same highway from the United Nations in New York to their embassies in Washington. And their treatment set off a little-remembered civil rights struggle that paved the way toward outlawing segregation in the United States. 
Today, not even a marker commemorates the dozens of demonstrations that followed along the road, and most travellers zoom by the area on Interstate 95, one of the busiest highways in the country. But if they look carefully, they can find traces of the remarkable story of US Route 40, which parallels Interstate 95 in northern Maryland.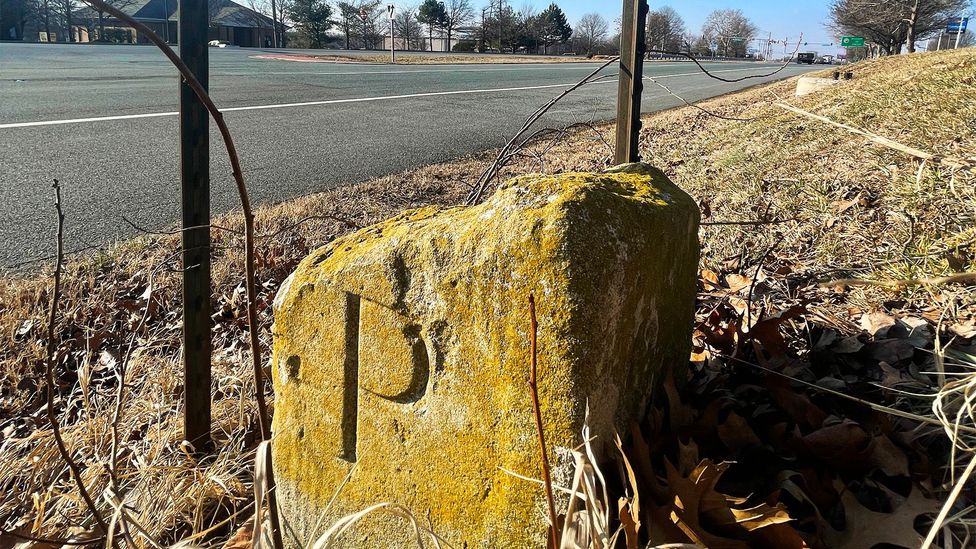 A stone indicates the Mason-Dixon Line, the demarcation between the US North and South (Credit: Larry Bleiberg)
That's how I found myself pushing aside weeds along a busy four-lane road looking for a half-buried stone indicating the Mason-Dixon Line, the demarcation between the US North and South. On its eastern edge, the line marks the boundary between the states of Delaware and Maryland. Local historian Mike Dixon had shown me where to find it. "That line had a lot of meaning," he said.
Although Delaware had some segregated restaurants at the time, in Maryland it was the rule. In 1961, once travellers crossed into the state, they were subject to the laws of the South, where blacks were routinely denied service at restaurants, stores and hotels.
Stokely Carmichael, a pioneer in the Black Power movement, faced regular humiliations as a college student when he stopped for meals along the road. "I developed a deep hatred – one shared by many – for Route 40," he wrote in his book Ready for Revolution.
But once the region's entrenched racism started to ensnare diplomats, US president John F Kennedy was forced to take notice. The incidents were an embarrassment in the middle of the Cold War, threatening US global influence. One State Department official shared his frustration with a reporter at the time: "Those damn limousines always seem to run out of gas just as soon as they get to Maryland."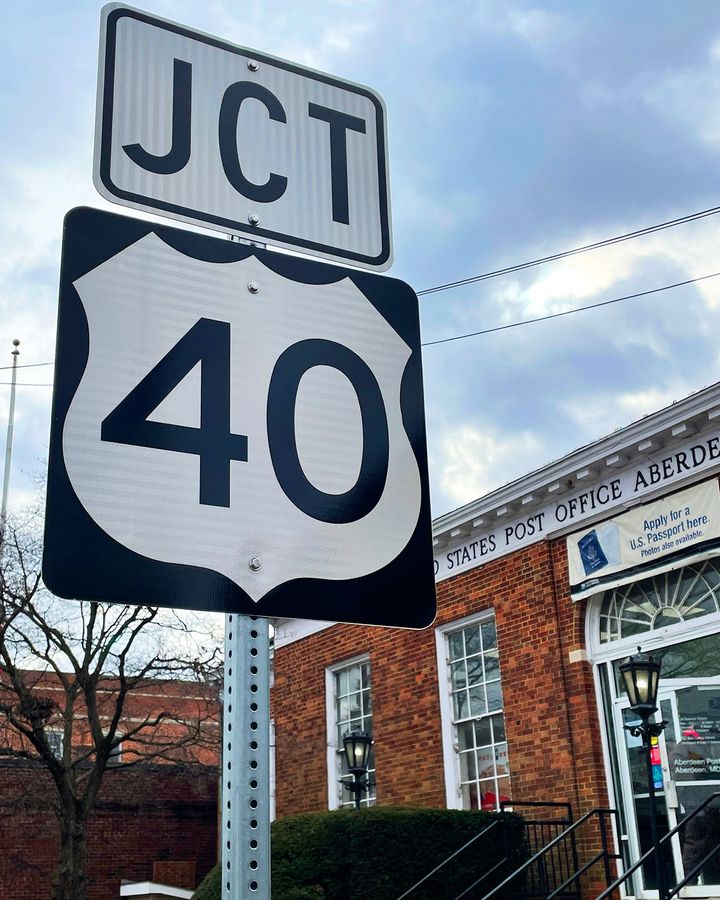 Along US Route 40, African diplomats were routinely denied service at local establishments (Credit: Larry Bleiberg)
And Kennedy wasn't particularly gracious about it either. "Can't you tell those African ambassadors not to drive on Route 40. It's a hell of a road," he complained to a staff member. "I wouldn't think of driving from New York to Washington. Tell them to fly."
The issues were hardly new. Nearly 60 years before the diplomats' complaints, the state of Maryland passed a law requiring segregation on public transportation. Black train passengers were forced to move to a "coloured car" when they arrived in Maryland. A few months later, a black law professor refused to give up his seat and was arrested, leading to a legal case that eventually overturned part of the law. The court prohibited segregation for interstate passengers whose trip originated outside of Maryland but allowed it for those who were travelling inside the state.
Today, a small brick train station, just off Route 40 in Elkton, Maryland, is used for storage. Dozens of Amtrak trains zoom by daily, without an indication that for a time the town was a stop to sort passengers by race. 
In the early 1960s, the sorting was happening at diners, restaurants and hotels. In the weeks after the incident with Ambassador Sow, the federal government quietly began to pressure Maryland restaurateurs to serve diplomats travelling through the area. But no sooner had some of the businesses agreed to comply, then the issue flared up again.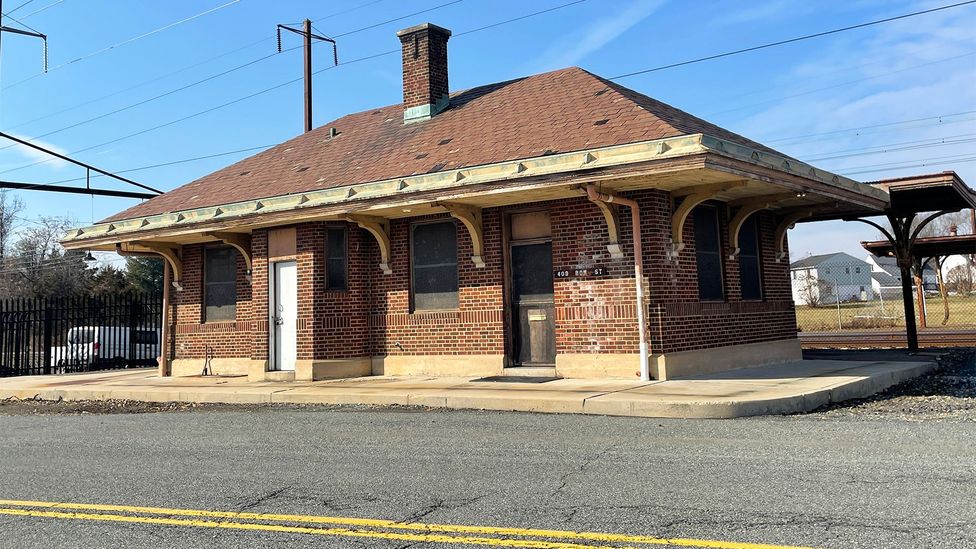 Today, Elkton, Maryland's small brick train station, just off Route 40, is used for storage (Credit: Larry Bleiberg)
Three black reporters from Maryland's Afro-American newspaper staged an elaborate charade. Two dressed up in tailcoats and top hats, and a third donned a robe and leopard-skin crown. They presented themselves at Route 40 restaurants, claiming to be officials from the non-existent East African country of Goban. One, who called himself Orfa (Afro spelled backwards), posed as the minister of finance. In their subsequent article, the journalists documented that they were served at most restaurants as long as they pretended that they weren't American. 
The article outraged many. "It would drive you crazy if you pondered it long enough," said Charles Mason, a black Baltimore resident who was 21 at the time.
He worked with the Congress of Racial Equality (CORE), a national bi-racial group devoted to desegregation, organising picket lines along Route 40. The group called the effort Freedom Rides, a nod to the movement fighting segregation on buses and in public accommodation across the Deep South. CORE distributed a brochure listing restaurants that claimed to serve all travellers and ones that still were segregated. "Help complete the job," it urged protestors. "End racial discrimination along US 40."
Mason, now 82, joined demonstrations on weekends, dressing in a suit and tie, while women wore dresses. "We wanted to show a good image." Often, they were greeted by hostile crowds.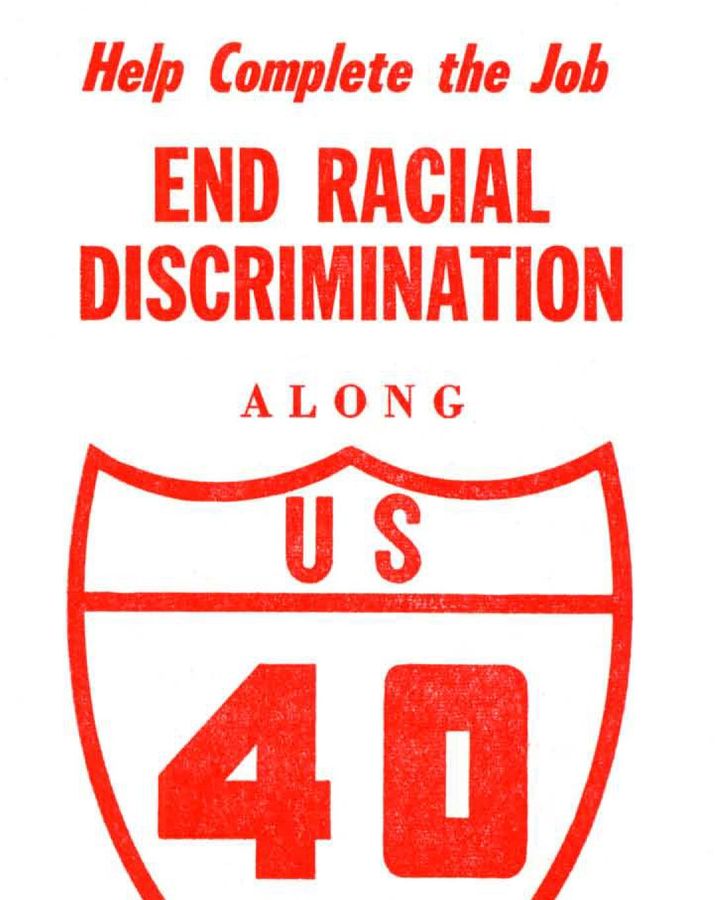 The Congress of Racial Equality (CORE) distributed a brochure listing restaurants that were and were not segregated (Credit: Larry Bleiberg)
"We were scared. All of us were scared," he said. He remembers white people screaming and hollering and "wanting to bash me in the head".
Mason will be featured in a Black history exhibit opening in May at the Maryland Center for History and Culture. Amy Nathan, a Maryland author who writes about the civil rights movement, said the recognition is long overdue.
"These were individual efforts by people who had just had enough, and they saw things needed to be changed," Nathan said. "They were just walking back and forth in front of a roadside restaurant, but it's good to remember that what may seem like a small effort, when combined with other efforts, may have a big result."
Most of the businesses that faced protests are long gone, replaced by strip shopping centres, fast food restaurants and petrol stations. But a few remain.
At one, the Bar-H Chuck House in the Maryland town of North East, four demonstrators were arrested when they refused to leave. After they were jailed, three staged a hunger strike, Dixon told me. The county sheriff sent the strikers to the state mental hospital, saying the prisoners had to be insane to refuse food. But within 24 hours, they were back at the lockup. "The state psychiatrist said: 'They aren't crazy, they're just protesting for social justice'," Dixon said.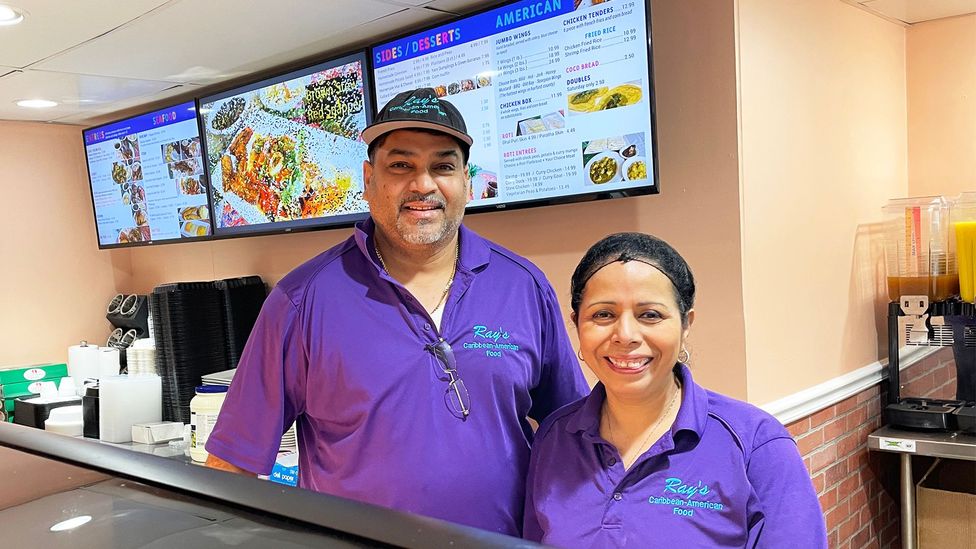 Rayshad Beepath, from Trinidad and Tobago, and his wife Marylena own Ray's Caribbean American Food (Credit: Larry Bleiberg)
The diner's now called North East Family Restaurant and owned by Ed Omar, originally from Alexandria, Egypt. He had never heard the story until I stopped by one morning. "I just learned something new," he said. "I'm North African. Look at me. I'd be the first one they'd kick out. 
Waitress April Jones can't imagine refusing to serve someone who was black. "Are you serious?" she said. "It is crazy. It's changed a lot."
I had a similar experience less than 20 miles down the road at the former Sportsmen Grill, which in 1961 faced white picketers carrying signs with messages like: "Let's Have Dinner Together" and "Let's End Racism in America Now."
Today, the restaurant in Aberdeen operates as Ray's Caribbean American Food. Owner Rayshad Beepath, an immigrant from Trinidad and Tobago, was amazed when I showed him a picture of the protest. "I had no idea, no clue" he said. "I've got to Google this. It's a great thing to put on the wall."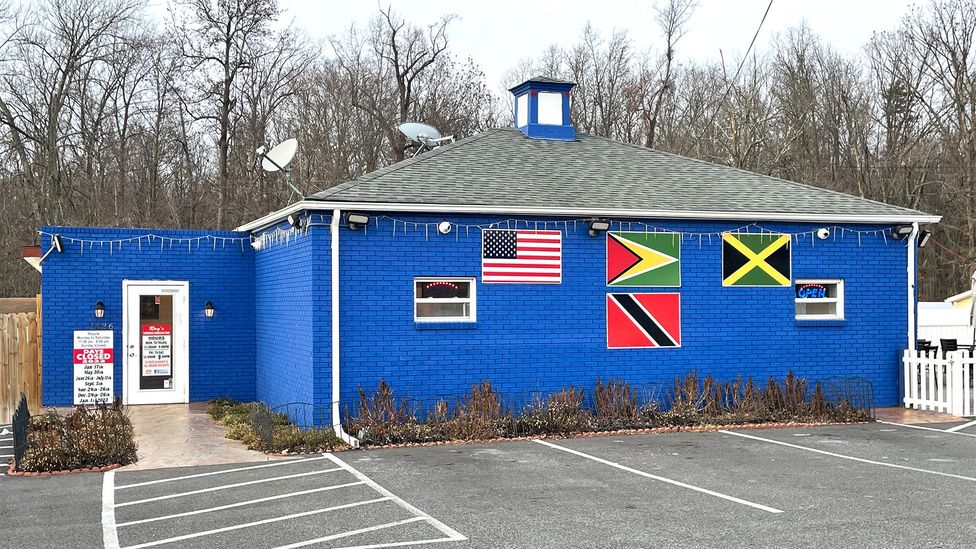 Today, the former Sportsmen Grill in Aberdeen operates as Ray's Caribbean American Food (Credit: Larry Bleiberg)
The demonstrations had their effect. In 1963, Maryland passed a law banning discrimination in hotels, restaurants and other accommodations. "The protests galvanised the governor and the legislature. It was the first state civil rights act," said James Karmel, a college professor and director of the Harford Civil Rights Project, which has created a website and app (IOS or Android) documenting the local Freedom Rides.
But the victory came almost too late for Route 40. On 14 November 1963, John F Kennedy helicoptered to the area to dedicate a new limited-access highway that would become part of Interstate 95.
Today, visitors stopping for a bathroom break or fast food at the highway's Biden Welcome Center can see pictures of Kennedy posing with dignitaries, and even watch a video of his brief speech.
In what would be one of his last public appearances before he was assassinated eight days later, Kennedy stood on a podium built on the Maryland-Delaware state border – the Mason-Dixon Line – to dedicate the road. He noted it would play a crucial role in linking cities on the US East Coast. And although Kennedy didn't mention it, there was another benefit too: travellers on the new highway wouldn't have to drive on Route 40.
— 
Join more than three million BBC Travel fans by liking us on Facebook, or follow us on Twitter and Instagram.
If you liked this story, sign up for the weekly bbc.com features newsletter called "The Essential List". A handpicked selection of stories from BBC Future, Culture, Worklife and Travel, delivered to your inbox every Friday.