Last September, Chinese "Harry Potter" fans commemorated the end of summer vacation by signing up for classes at the Hogwarts School of Witchcraft and Wizardry in the virtual world of "Harry Potter: Magic Awakened." A mobile game developed by the Chinese company NetEase, "Magic Awakened" promised players the opportunity to relive their favorite moments from the series — without having to pay the price of admission for Universal Beijing's new Wizarding World of Harry Potter attraction.
Gamers soon began to joke that "Magic Awakened" was "as liver-depleting as it is expensive to play." A common term in the Chinese gaming community, "liver-depleting" refers to a game that leaves players too exhausted to function. Its connotations can be good or bad, depending on your perspective: Some liver-depleting games, like "The Legend of Zelda: Breath of the Wild," are addictive, engaging players in immersive worlds they don't want to leave. Others simply pressure players to keep playing late into the night. As for "Magic Awakened," the consensus online was that the game was a mixture of both.
The appeal of "Harry Potter: Magic Awakened" is straightforward. Its designers adopted many elements from the original "Harry Potter" universe, including the soundtrack from the movies and an art style cribbed from the novels — as well as plot points that echo Harry's quest for justice, love, and friendship — and merged them into a coherent single-player story mode.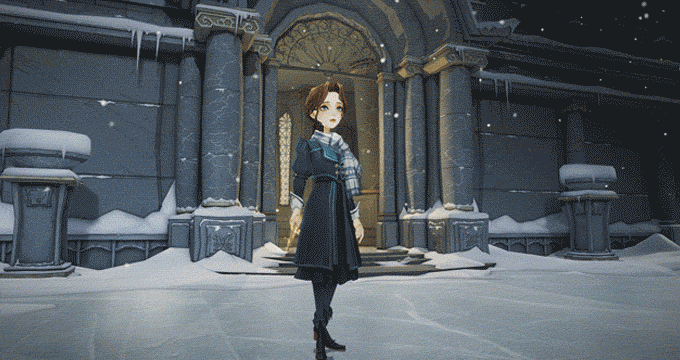 A GIF of the game "Harry Potter: Magic Awakened." From @哈利波特魔法觉醒 on Weibo
They then combined these elements with proven mobile gaming mechanics like competitive arena play. The result is a game that offers both a single-player adventure in which gamers sail through life as a Hogwarts student, taking classes and learning new spells, and an online real-time arena with intense multiplayer combat that pushes players to keep leveling up and investing in new gear.
The gameplay mirrors that of the 2016 NetEase hit "Onmyōji," which focused on ghost-hunters in Heian Japan (794-1185). Like "Magic Awakened," "Onmyōji" borrows elements from a successful franchise of the same title that has produced novels, manga, and films. It features an original score produced by Shigeru Umebayashi, a highly reputed film composer. And its gameplay was also split into two spheres: detective puzzles solved in single-player mode, and a turn-based battlefield where players can engage in multiplayer combat.
As with many mobile games, however, the single-player elements of a title like "Magic Awakened" or "Onmyōji" can feel undercooked relative to the multiplayer mode, in part because designers only see the IP-heavy story mode as a freebie to attract players. The multiplayer, with its loot boxes and in-game purchases, is where developers make their money.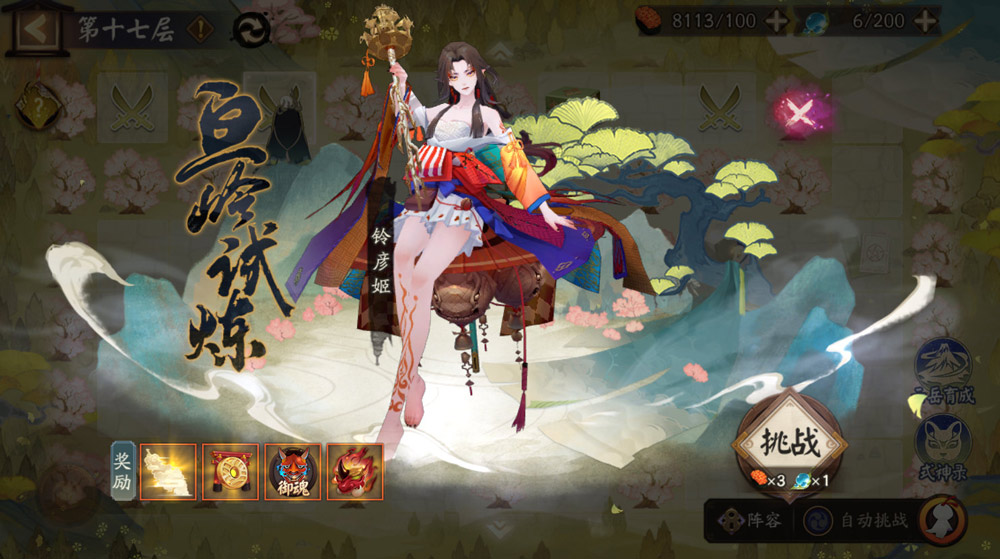 A promotional image for "Onmyōji." From @网易阴阳师手游 on Weibo
It's an effective strategy. According to Sensor Tower, an influential game data agency, "Magic Awakened" earned $228 million in its first two months of limited release.
For players, however, the results can be frustrating. This is especially true for gamers more interested in worldbuilding than multiplayer combat. By focusing on in-game payments and loot systems, mobile games offer big spenders advantages and extra game resources over other players, turning ostensibly "free-to-play" games into "pay-to-win" slogs, frustrating those who want a level playing field.
It's a common tactic adapted from Chinese free-to-play massive multiplayer online role-playing games, or MMORPGs, which tend to overweigh design and technological elements relative to interactive storytelling and original content. This results in series after series of blockbusters with broadly similar game mechanics and uninteresting stories that reward players willing to spend money, or in some cases, time, to move up the rankings over those who simply want to enjoy virtual worlds.
The problems with that model become more noticeable when applied to the world of "Harry Potter." Fans of the series fell in love with author J.K. Rowling's fantasy realm — and the fantastic characters and beasts that populate it. Hardcore "Harry Potter" fans likely hoped "Magic Awakened" would let them explore an open world version of Hogwarts. Instead, they got a competitive combat game filled with repetitive tasks that demand ever greater amounts of money and time to complete.
Fans likely hoped 'Magic Awakened' would let them explore an open world version of Hogwarts. Instead, they got a competitive combat game.
That's not to say there are no advantages to the MMORPG model NetEase uses in "Magic Awakened." The game is free to download, meaning anyone can play, and it does not require any advanced gaming skill. At the same time, it rewards investment by providing power players a platform to compete against each other.
These multiplayer game modes can be turned into successful e-sports franchises, and "Magic Awakened" is already following in the footsteps of "Onmyōji" by launching an e-sports version without some of the game's pay-to-win features. This is particularly important in China, not just because it extends the game's life cycle, but also because e-sports are a key part of gaming companies' strategy to justify their existence amid mounting regulatory scrutiny.
Although Chinese parents and regulators still tend to view video games as a waste of time, China's growing professional success in e-sports has earned gamers, and by extension, games, some relief. Local governments have rolled out policy support for teams and aspiring professionals, and game companies have sought to further burnish their reputations by integrating games with traditional culture and industries including sports, education, and tourism.
There are other reasons why Chinese game developers prefer to focus on multiplayer games. The country's gaming industry was still in its infancy during the heyday of single-player role-playing games, and few developers grew up playing the kind of involved story-driven games popular in Japan and elsewhere. Their reference points are domestic MMORPGs like "Fantasy Westward Journey" and online literature. Given their unfamiliarity with the genre, it makes sense they're unwilling to risk investing huge sums in unproven new single-player games when there's a reliable alternative. 
Multiplayer-centric formulas are highly profitable, and they may even boost public acceptance of the industry as a legitimate sport rather than a wasteful hobby. But in the long run, they are detrimental to the overall ecology of the Chinese gaming industry, seldom encouraging developers to create original stories or innovative mechanics. Chinese gamers holding their breath for a domestically produced masterpiece on the order of "Zelda" could be in for a long wait.
Editors: Wu Haiyun and Kilian O'Donnell.
(Header image: A promotional image for "Harry Potter: Magic Awakened." From @哈利波特魔法觉醒 on Weibo)