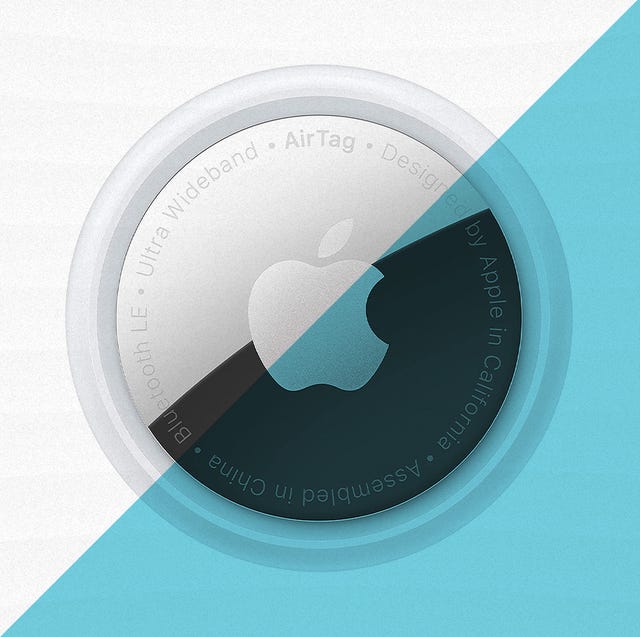 Staff, Courtesy of Apple
The Apple Watch is pretty much the king of smartwatches. While pricey, its versatility as a fitness tracker, app platform, and stylish timekeeper is hard to beat. It's no wonder owners can get lost in the market of dedicated accessories designed to augment the Apple Watch lifestyle.
Here we take a close look at some of the best accessories available for the Apple Watch. Ranging in price from cheap to expensive, these items serve a variety of useful functions. From stands and power banks to smart locks and key trackers, these accessories are tailor-made for whatever habits or user preferences you may have.
What to Consider
The thing about accessories is that, much like the Apple Watch, their value is deeply subjective. If, for example, you're an audiophile, you likely won't be keen on a tiny Watch-activated Bluetooth speaker. The same goes for other task-specific gadgets like smart mugs and fitness trackers.
When shopping around for a new Apple Watch accessory, it's a good idea to have an idea of what you want. How can your Watch experience be improved? However nifty a gadget or accessory is, if it doesn't solve a common problem or frustration, it's unlikely to change your life. But that's what makes the Apple Watch and its family of accessories so cool—the endless personalization.
How We Selected
In gathering together 10 awesome Apple Watch accessories, our concern was not so much in finding "the absolute best," as identifying a variety of useful tools and gadgets from which the broadest set of Apple Watch owners could find something to like. Leveraging professional reviews, user reviews, and our own experiences, we tried to find something for everyone.
We also tried to manage a big price range. While most Apple Watch accessories are fairly cheap gizmos with specific uses, there are many more expensive devices that are useful in their own right, and are not necessarily dependent on connectivity with the Apple Watch.
A compact, waterproof speaker may turn out to be something you didn't realize you needed, or maybe it's what you've been looking for all along. Either way, the JBL Clip 3 is neatly designed with impressive sound for the size. It's waterproof and powered to last 10 hours on a single charge.
It's also cheap and available in 12 different colors and finishes—including camo, if that's your thing. The integrated carabiner makes it well suited for travel and outdoor activities, but if you're looking for a deep, thumpy bass response you may have to look elsewhere. Audiophiles be warned!
Compact and waterproof
Long-lasting battery
2
Keep Track of Things
Apple AirTag
Does it ever feel like you've been cursed to lose things with alarming ease? Keys? Wallets? Phones? TV remotes? You need an AirTag. 
It's simple enough: Fix one of these to a keychain and use your iPhone to quickly and easily locate the AirTag whenever you lose it. The device operates on Apple's Find My network, which can be used to locate other Apple products as well. Connections are secure and encrypted, ensuring no one can locate your device but you. 
Unlike other device-locators, like Tiles, you can use your Apple Watch to find your AirTags. While we appreciated the compact size and low cost (at least for an Apple product), we wish they were a bit smaller. Some people may even have trouble fitting one of these in a wallet.
Easy to use
Works as expected
3
Temp-Controlled Mug
Ember Smart Mug 2
Ember bloomingdales.com
$129.95
It should come as no surprise that, in this day and age, you no longer have to worry about your coffee or tea losing its heat. Smart mugs make sure of that, and with control via Apple Watch you can set the temperature, customize presets, and receive notifications. Is it a bit overkill? Maybe. It depends on how quickly you enjoy your tea.
The Ember mug has a 1.5-hour battery, an auto-sleep function, and a temperature range of 120 to 145°F. While you can control the heat via your Apple Watch, it also works without an app, if you'd so prefer. The biggest drawback? The price. $130 is pretty steep for a mug.
Heat tea or coffee to perfect temperature
Works with or without app
4
Keep the Power
Nomad Pod Portable Charger for Apple Watch
Unknown amazon.com
$29.90
Apple Watch superusers never want to be far from their next charge. A compact, external power pack can go a long way in ensuring you never run out of juice. The Nomad Pod Portable Charger packs a 1800mAh battery—likely enough to power your Watch for a couple days.
Sleekly designed, the Nomad includes a retractable cable manager with pass-through charging, allowing you to charge your Apple Watch and then itself. It's a perfect gadget for travel or extended adventures outdoors—although you have to supply your own MagSafe charging cable.
Plenty of power
Sleek, compact design
Charging cable not included
5
Stylish Stand
Sena Leather Watch Travel Charging Case
Sena Cases amazon.com
$29.95
If you'd prefer a more refined design from your Apple Watch's charging case, consider this little gizmo from Sena. Fit for 38-, 40-, 42-, or 44mm Watches, it's made with European leather and embellished with a gun metal finish for a surprisingly elegant appearance. And the interior charging cable wrap allows for maximum cord management.
To be clear, this case is not a charger itself but an elegant shell and stand for a charger and an Apple Watch.  Consider it something of a luxury case item, even if it's priced rather modestly.
Quality materials
Sound cord/charger management
Just a case, nothing else
6
Charge Watch and Phone
Griffin WatchStand
Griffin Technology amazon.com
$29.10
The Apple Watch works best in cahoots with your iPhone, but that makes keeping track of both a frequent chore. So why not kill two birds with one stand? The Griffin WatchStand provides a nighttime home for your devices, with a stand for your Watch and an elegant cord management solution underneath.
Simple and affordable, the WatchStand is ideal for bedside storage, although it doesn't come with any charging cables. The plastic finish may feel a little cheap to some, but the price is where this accessory makes its pitch.
Simple but effective
Cheap
7
Top-Quality Sound
Apple AirPods
Apple's third-generation AirPods are not cheap but they're the best yet. Bluetooth powered, the AirPods include spatial audio with dynamic head tracking, adaptive EQ, and customizable gesture controls. And the sound is spectacular—crystal clear with a resonant bass and a refined top-end.
Some people's ears don't quite suit the particular design of the AirPods, and the lack of noise cancellation may turn off folks who are willing to spend more than $100 on a pair of earbuds. That said, there's still a lot to appreciate about these oh, so very Apple headphones—top-notch sound chief among them.
Great sound
Smart controls for both talking and listening
8
Fitness Finesse
Twelve South ActionSleeve 2
Sport your Apple Watch on your bicep for more advanced control. Available in 38-, 40-, or 44mm bands, the Twelve South ActionSleeve 2 not only houses your Apple Watch during workouts, it actively protects it. 
With a built-in bumper shell and added stitching, the ActionSleeve keeps out rain and moisture, while also shielding the Apple Watch from nicks and bumps. Best of all, it still offers seamless access to the Watch display and crown. 
The ActionSleeve also ensures more accurate fitness-tracking data, with well designed straps and tighter skin contact, although some users complain it feels too tight on their arm.
Protects Apple Watch from nicks and bumps
Smart design
9
Automatic Access
August SmartLock
August Home amazon.com
$229.99
$193.89 (16% off)
Smart locks allow you to remotely monitor and control any lock in your home. Control of the lock via Apple Watch offers an even greater level of control and convenience, especially if you're out on a run or have your arms full. The August WiFi-enabled Smart Lock works with the Apple Watch (HomeKit), as well as Alexa, Google, and IFTTT.
It's definitely a pricey investment, and the installation isn't exactly a jiffy, but the August SmartLock is among the most versatile and attractively designed smart locks available.
Control door access via Apple Watch
Compatible with lots of smart home platforms
10
Compact Charging
iWALK Portable Apple Watch Charger
Travelers and on-the-go Watch users may prefer a more lifestyle-appropriate charging solution than a mere stand or case. The iWALK Portable Apple Watch Charger offers a compact, cleverly designed device for charging both items simultaneously.
The 9,000mAh power bank features a built-in lightning cable for all iOS devices and a USB type C port for input and output. And with pass-through technology it can charge itself while also charging your devices. The bank itself is rounded to allow any Apple Watch to fit securely around it, although some users complain that the fit is less than perfect.
Smart design
Plenty of power
Tyler Lynch Tyler Wells Lynch is a writer and editor who specializes in home, DIY, music, and computers.
This content is created and maintained by a third party, and imported onto this page to help users provide their email addresses. You may be able to find more information about this and similar content at piano.io