Elizabeth Anderson / Conroe Noon Lions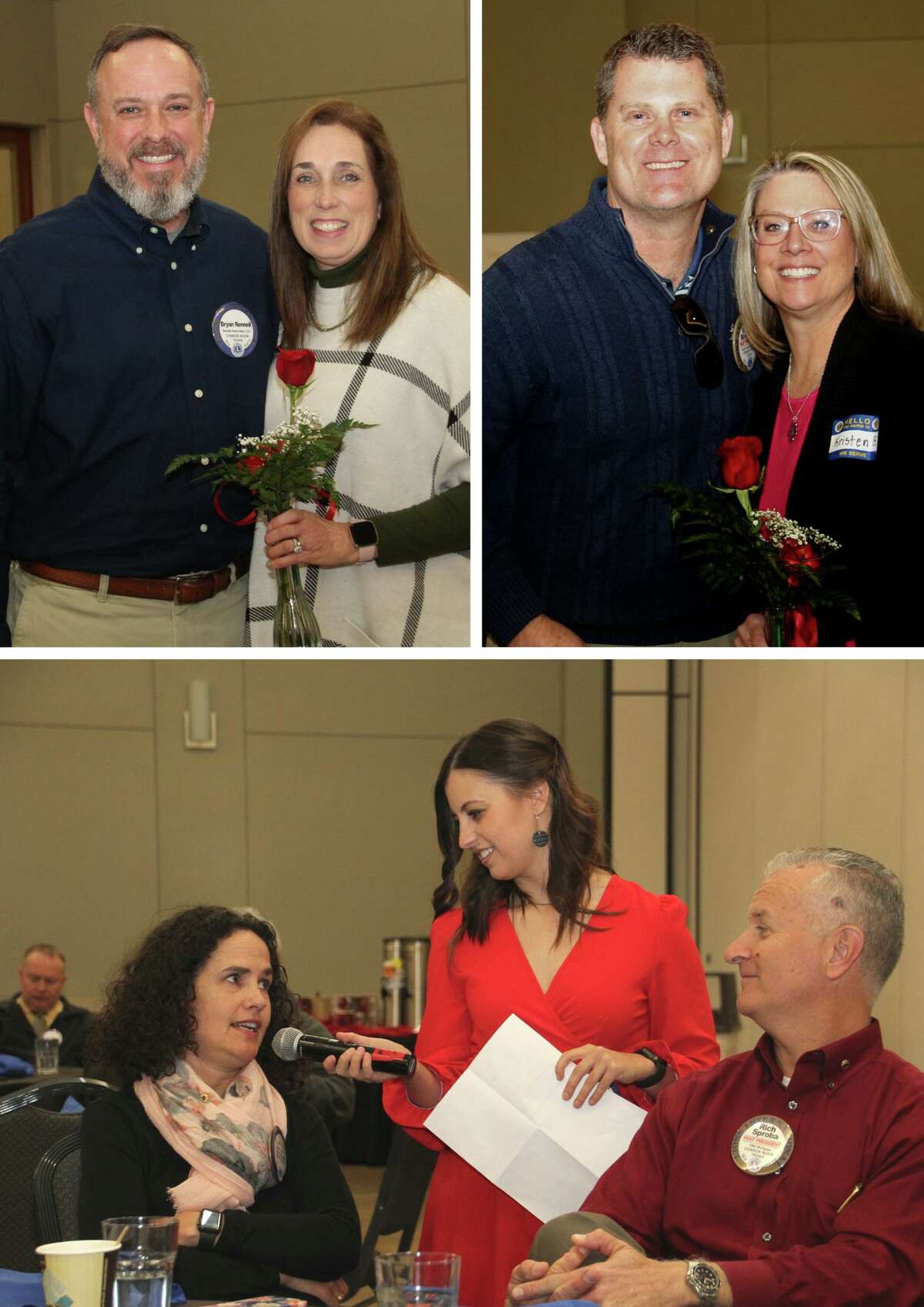 Greetings from the Greatest Lions Club in the World! Today was a sweet meeting with a bunch of sweethearts. Lions brought their sweethearts to this week's meeting with Valentine's Day being right around the corner. Many of our Lions have known their sweetheart their whole lives. Some were high school sweethearts, and some just met by pure fate. It was great to hear stories of how they met, how times have changed, and what they love about each other. Lion Becca Ellis interviewed a few Lions and was able to get their advice on how to have a long happy marriage. Lion Bobby Brennan and Lion Roy Morton had similar advice which included "yes dear" and "yes ma'am." I like the way they think. Lion Christi Sproba's advice was to always find things to do together, eat dinner together and talk. Lion Kim Perry said, "you have to communicate and grow together!" I'd like to say that we have some pretty wise Lions in our club. Thank you to all who brought their sweetheart to lunch and allowed us the opportunity to share sweet moments with their forever person.
Program Chair for life, Lion Mike Sproba, introduced the Montgomery County Choral Society. They arranged for a few members to come and perform for us today. Thank you for coming and putting on an outstanding performance. Our own Lion Ladoris Cates is a proud member of this organization. If you interested in joining or for more information, please email ArtisticDirector@MCChoral.org.