5 hr 56 min ago
US defense official: Russian forces have not made "any significant advances" towards Kyiv
From CNN's Ellie Kaufman
Russian forces are still "generally stalled" near Kyiv, Ukraine, and have not "made any significant advances" towards the city from the north, northwest or east of the city, a senior US defense official told reporters Wednesday 
Russian forces to the east of Kyiv are still about 30 kilometers (about 18 miles) away from the city's center, the official said.
"The bottom line is they haven't made any appreciable progress coming to the east," the official said.
Ukrainians are still in control of Brovary. Chernihiv remains isolated, but the US is seeing Ukrainians "trying to develop lines of communication to the south and with some success," the official said. 
There has been no "apparent progress in or around Kharkiv" by Russian forces, the official said.
Mariupol also remains isolated by Russian forces, the official added.
In Mykolaiv, Ukrainians continue to defend the city. Russian forces are still outside of the city "mostly to the northeast," about 10 to 15 kilometers (six to nine miles) away, the official said.
6 hr 1 min ago
State Department spokesperson: US welcomes "sentiments" of hope about diplomacy, but Russia must de-escalate
From CNN's Jennifer Hansler
The United States welcomes "the sentiments expressed that there is hope, that there is optimism for diplomatic progress," but believes Russia must de-escalate for any such progress to actually be achieved, State Department spokesperson Ned Price said.
"What Ukraine needs now more than sentiments, more than hope, more than optimism is de-escalation, is an end to the violence, is a tangible indication that President Putin is changing course. And that is something we have not yet seen," Price said at a State Department briefing Wednesday, referencing "more horrifying reports of shelling, of destruction of what appeared to be civilian sites across Ukraine, including in Mariupol."
Asked about potential neutrality commitments or other guarantees that could lead to a cessation of the war, Price said it was "not a question for us regarding what might lead to a ceasefire, a diminution of violence between Ukraine and Russia."
"This is ultimately a question for our Ukrainian partners to decide, to decide the terms of diplomacy, what they are willing to pursue, what they are not willing to pursue," Price said.
He said such an issue was "really at the heart of this conflict." Adding, Russia is "waging this war precisely because they sought to deprive Ukraine of its sovereign rights, its sovereign right to determine its own foreign policy, its sovereign right to determine its own Western orientation, its sovereign right to choose its own partners and alliances."
"So as part and parcel of that it is not for us to set the terms by which Ukraine and Russia may be in a position to reach an agreement that we all hope could diminish the violence. That is for Ukrainian to decide. We will be standing by our Ukrainian partners, assisting them with the diplomacy as we know a number of our allies and partners around the world are doing but these are questions for sovereign state of Ukraine," Price said.
5 hr 33 min ago
Public swimming pool used as civilian shelter in Mariupol hit by Russian military strike, local official says
From CNN's Paul P. Murphy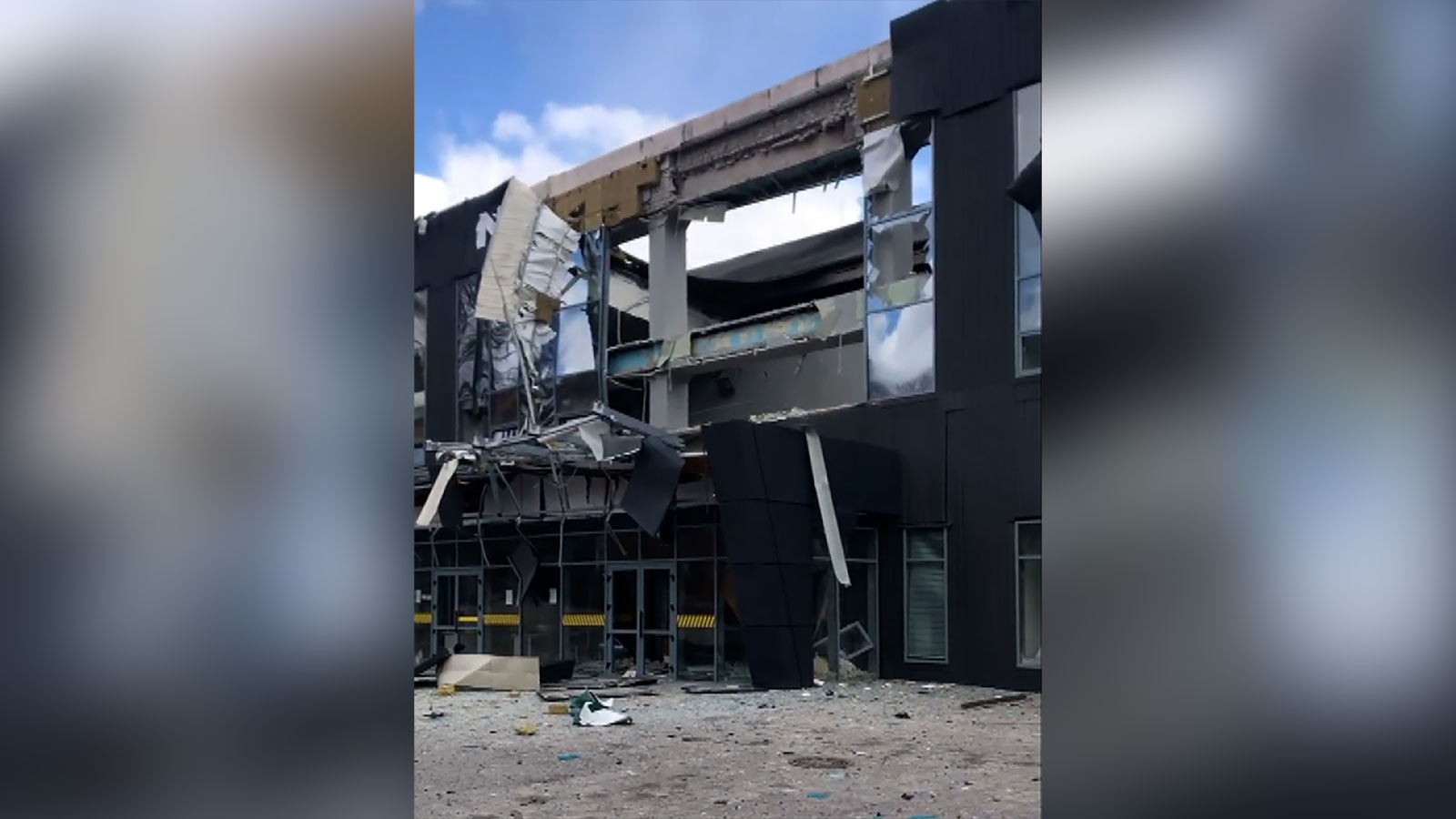 The building that houses the "Neptune" swimming pool in northern Mariupol has been hit by a military strike Wednesday, video posted to social media by a city government official shows.
CNN has geolocated and confirmed the authenticity of the video.
Maxim Kach, a Mariupol city government official, said that​ a bomb hit the building and that rescue workers were busy trying to get a pregnant woman out from under the rubble.
"Here there were only pregnant women & women with kids under three years old," Kach said in the video.
Kach ​also said there were no military ​personnel at, or near, the pool. 
The pool is roughly 2.5 miles, or just over four kilometers, north from where a military strike destroyed a theater being used as a shelter earlier on Wednesday.
CNN could not immediately verify Kach's claims that there was a woman buried under the rubble.
5 hr 42 min ago
US defense official: "Increased naval activity" from Russian ships in Black Sea near Odesa
From CNN's Ellie Kaufman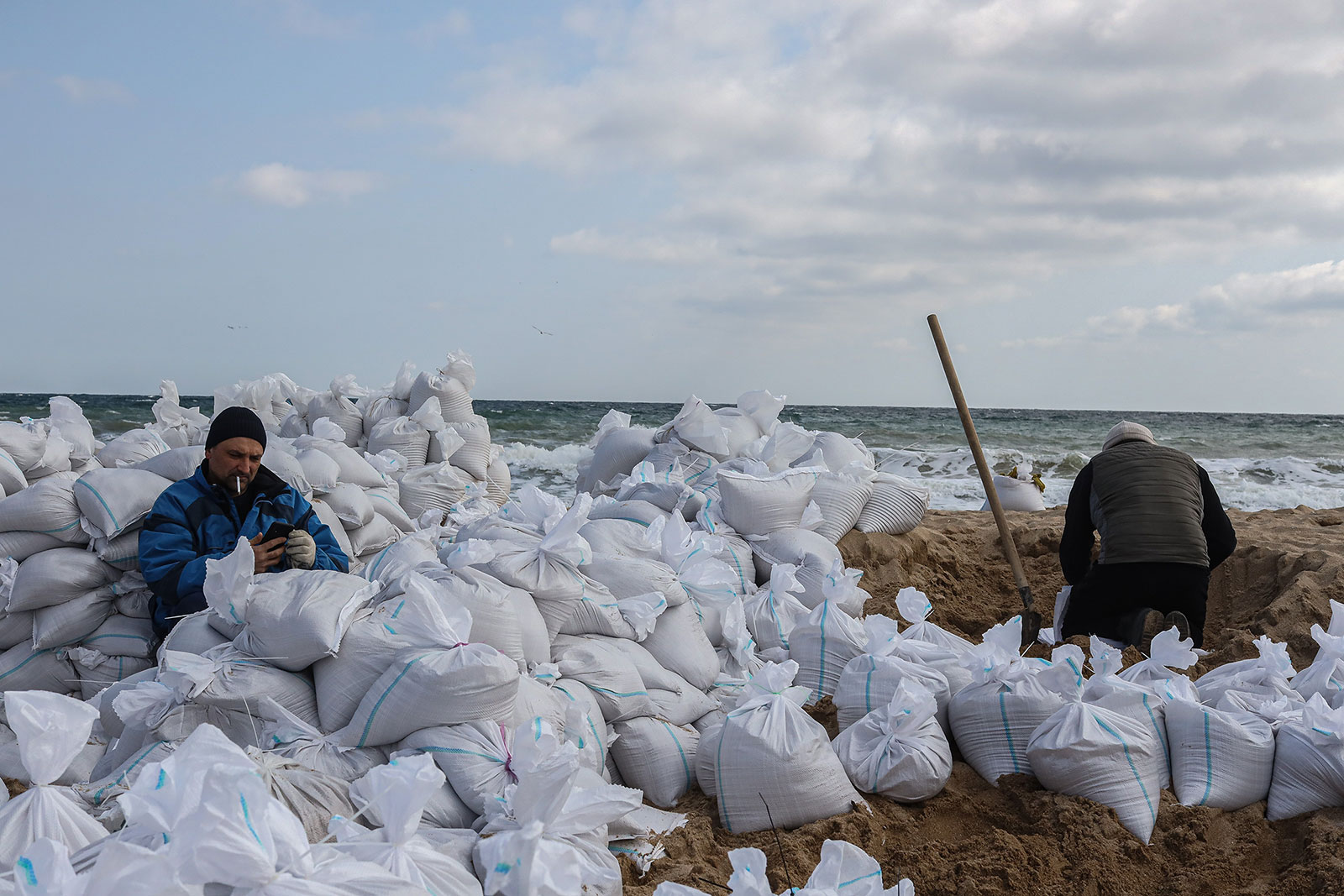 The US has observed "increased naval activity" in the northern Black Sea from Russian forces there, a senior US defense official told reporters on Wednesday. 
"We also have observed on our own the shelling of some cities, some towns outside Odesa, near Odesa," the official said.
The shelling is not in Odesa, but near Odesa, the official said. The shelling, the US believes, is coming from Russian warships in the Black Sea, the official added.
"We believe these are again from Russian warships in the Black Sea," the official added. "There does appear to be naval shelling in places near Odesa."
5 hr 51 min ago
President Biden calls Putin a "war criminal"
From CNN's Sam Fossum and Kevin Liptak
US President Joe Biden called President Vladimir Putin a "war criminal" on Wednesday as Russia intensifies its attack on Ukraine.
"I think he is a war criminal," Biden said. 
Some more context: Biden's designation reflects a shift from the administration's previous stance. Officials, including Biden, had previously stopped short of saying war crimes were being committed in Ukraine, citing ongoing investigations into whether that term could be used.
But officials have been clear they believe atrocities are underway and that the intentional targeting of civilians would constitute war crimes.
"The President's remarks speak for themselves," press secretary Jen Psaki said afterward. She said Biden was "speaking from the heart."
She said the ongoing investigation at the State Department into war crimes was still underway. 
"There is a legal process that continues to — is underway, continues to be underway at the State Department. That's a process that they would have any updates on."
When pressed on this by a reporter later in the briefing, Psaki said, "He was answering a direct question that was asked and responding to what he has seen on television. We have all seen barbaric acts, horrific acts by a foreign dictator in a country that is threatening and taking the lives of civilians — impacting hospitals, women who are pregnant, journalists, others and I think he was answering a direct question."
Biden initially said "no" when asked whether Putin was a war criminal, but returned to a group of reporters immediately to clarify what had been asked. When asked again whether Putin was a war criminal, he answered in the affirmative.
5 hr 56 min ago
Ukraine says it has rescued mayor who was detained by armed men in Russian-occupied city
From CNN's Tim Lister and Olga Voitovych in Lviv, Paul Murphy and Mariya Knight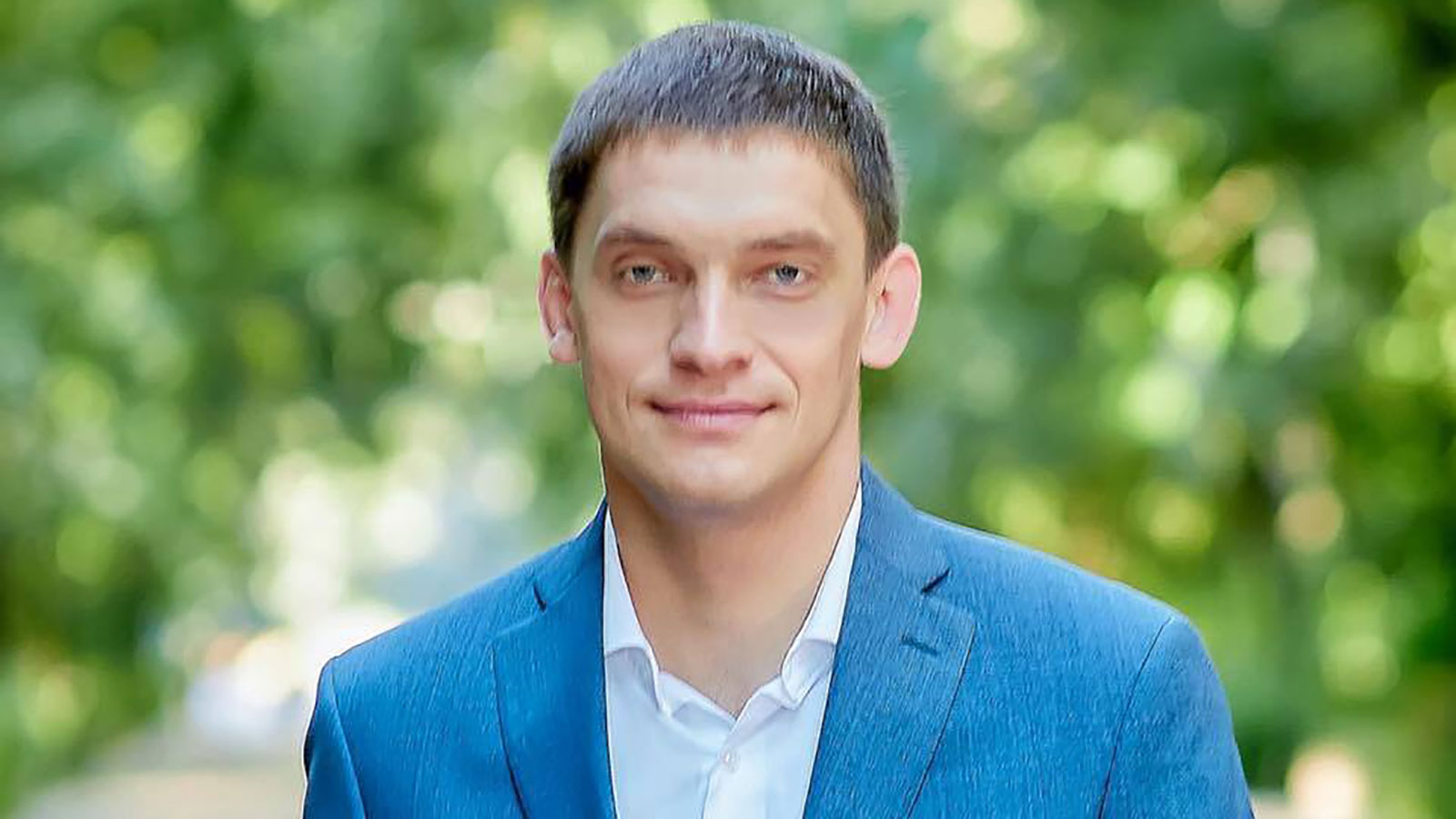 The Ukrainian government says it has staged a rescue of the mayor of the southern city of Melitopol, who was detained by armed men in the Russian-occupied city on March 11.
"A special operation to release the mayor of Melitopol Ivan Fedorov has just been successfully completed. Vanya is safe. We just talked to him together with the president and the head of the Office. I would like to say only one thing – we never leave our people. Ivan will return to his duties as mayor of Ukrainian Melitopol very soon," Kyrylo Tymoshenko, a senior official in President Volodymyr Zelensky's office, said in a message on his Telegram channel.
Another video showed a smiling Zelensky speaking on the phone to someone identified by his office as Fedorov.
More background: Russian troops gained control of Melitopol on Feb. 26. On March 11, armed men detained the elected mayor Fedorov and later that day the prosecutor's office for the Russian-backed separatist Luhansk region accused him on terrorism charges.
Since then, newly installed mayor Galina Danilchenko has ordered the broadcasting of Russian television channels and attempted to dissolve the city council and instead create a People's Committee.
Ukraine's prosecutor general opened a treason investigation into Danilchenko on March 13.
7 hr 33 min ago
Slovakia has preliminarily agreed to send key Soviet-era air defense system to Ukraine, sources say 
From CNN's Katie Bo Lillis, Natasha Bertrand, Jeremy Herb and Zachary Cohen
Slovakia has preliminarily agreed to provide Ukraine with a key Soviet-era air defense system to help defend against Russian airstrikes, according to three sources familiar with the matter, but the US and NATO are still grappling with how to backfill that country's own defensive capabilities and the transfer is not yet assured. 
According to two of the sources, Slovakia, one of three NATO allies that have the defense systems in question, wants assurances that the systems will be replaced immediately. 
If a country provided its S-300s, the supplying country is likely to receive the US-made Patriot air defense missile system to backfill the capability it would be giving up, according to two other sources familiar with the negotiations. 
Germany and the Netherlands have already publicly announced that they are sending Patriots to Slovakia. But integrating a new, complex air defense system into a country's existing military architecture, as well as training its forces to use it, can take time, one source familiar with the matter cautioned. 
The push to get more S-300s into the hands of the Ukrainians comes as Congress has been pressing the Biden administration to help Ukraine obtain the air defense system. Lawmakers in both parties, who heard from Ukrainian President Volodymyr Zelensky in a speech Wednesday morning, have urged the US needed to do more to help Ukraine obtain the weapons it's seeking, particularly after the administration opposed a plan last week to provide Ukraine with Polish MiG-29 jets.
Rep. Michael McCaul, the top Republican on the House Foreign Affairs Committee, hinted publicly on Wednesday that the US had made progress in getting Ukraine access to additional S-300s, an anti-aircraft weapon system that congressional sources say Ukraine is already operating effectively against Russia's assault.
"I've been pushing hard for this," McCaul told CNN's Jim Sciutto. "I'm proud to say they do have S-300s going in now."
An aide to McCaul later said he was referring to S-300 systems that have been owned and operated by Ukraine for years. Those systems are already in the country.
More background: CNN previously reported that the State Department has been working to identify which countries currently have S-300s and determine how they could be transferred to Ukraine. 
CNN reported earlier Wednesday that other Soviet era air defense systems including the SA8 have already been sent into Ukraine. 
"People talk about a no-fly zone, they can create their own if we give them the military equipment and weapons," McCaul noted.
Defense Secretary Lloyd Austin is scheduled to travel to Slovakia later this week after participating in the NATO Defense Ministerial in Brussels.
"At the request of President Zelensky, we have identified and are helping Ukraine acquire additional longer range anti-aircraft systems and the munitions for those systems," US President Joe Biden said on Wednesday as part of remarks detailing new security assistance. 
Some US allies have also been extremely leery of making their contributions to Ukraine public, multiple sources told CNN. Bulgaria and Greece also have more the modern S-300 systems in question. Greece's system is a different model than those currently operated by Ukraine, raising questions of whether additional training would be needed for it to be useful.
The State Department and the Slovakian Embassy in Washington declined to comment. CNN has reached out to the National Security Council and the Defense Department for comment. 
6 hr 30 min ago
An 11-year-old boy traveled more than 600 miles from Ukraine to Slovakia on his own
From CNN's Manveena Suri
Carrying just his passport, a plastic bag and a telephone number written on his hand, an 11-year-old boy travelled from Zaporizhzhya in Ukraine to Slovakia, a journey of more than 600 miles (1,000 kilometers).
"He conquered everyone with his smile, fearlessness and determination of a real hero," according to the Slovak Interior Ministry representative in a Facebook post put out by the Slovak Embassy in the UK on March 8.
"I am very grateful that they saved the life of my child," said his mother, Yulia Pisetskaya in a video message posted on Facebook, adding "in your small country, there are people with big hearts."
"I am a widow and I have more children. I want to thank the Slovak customs and volunteers who took care of my son and helped him cross the border. I am grateful you have saved my child's life. Next to my town is a nuclear power plant that the Russians are shooting at. I couldn't leave my mother — she can't move on her own," she continued.
7 hr 23 min ago
Fate of hundreds sheltering in bombed theater in Mariupol is "unknown," regional official says
From CNN's Tim Lister in Lviv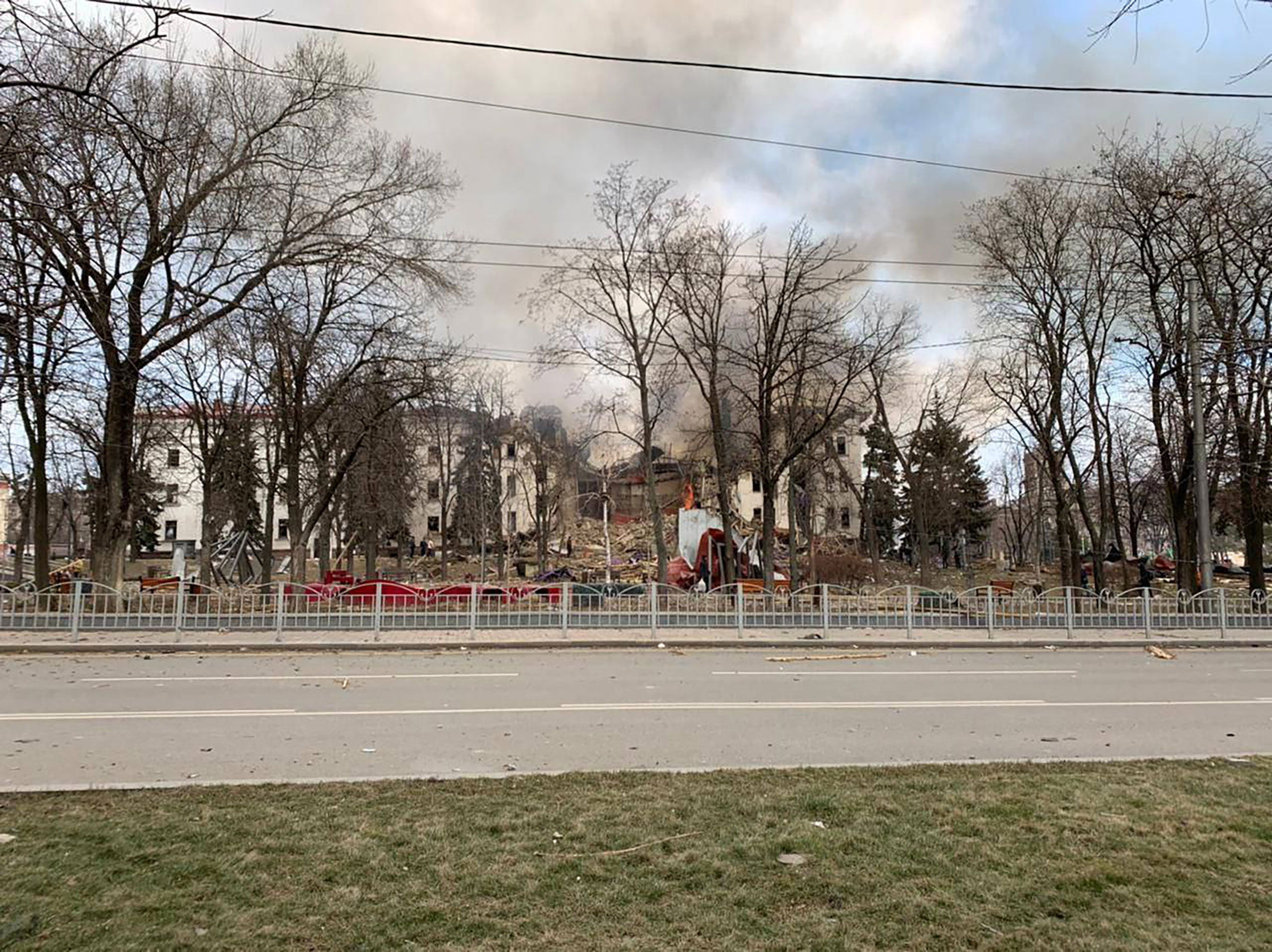 Pavlo Kyrylenko, the head of Donetsk regional administration which includes Mariupol, said Russian forces are trying to "physically destroy Mariupol and the people of Mariupol, which have been a symbol of our resistance" after a theater sustained heavy damage in an apparent bombing.
Kyrylenko said they launched an air strike on the "Drama Theater" and "the Neptune" swimming pool.
"According to preliminary data, several hundred Mariupol residents were hiding in the Drama Theater. Their fate is unknown, as the entrance to the bomb shelter is blocked by rubble," he said.
"The Russians are already lying, [saying] that the headquarters of the Azov Regiment was there. But they themselves are well aware that there were only civilians," he continued on Facebook.
The Azov Battalion is an ultra-nationalist militia that has since been integrated into the Ukrainian armed forces.
"Now there are pregnant women and women with children under the rubble. This is pure terrorism!" he wrote.
It is currently impossible to determine the number of casualties of these shellings and the extent of the destruction as well.