We use affiliate links. If you buy something through the links on this page, we may earn a commission at no cost to you. Learn more.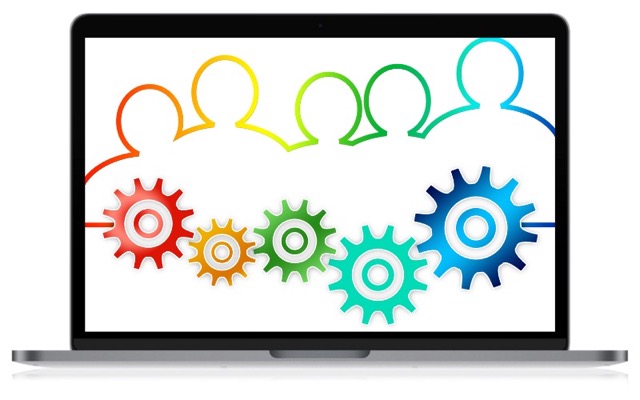 ARTICLE – At the risk of sounding a bit cranky, this will include references to my workplace that are, uh, not so complimentary. I'm a college professor and while some may think that means we're smart or something, really it just means we are experts at one tiny little sliver of stuff, and we're pretty much the same idiots as the rest of society in every other area. One of those areas is technology. So now that I'm back on campus, I am sharing the technology in the classroom with everyone else who uses the classroom, and let's just say this: it's not an ideal situation. So with that caveat, read about my gear below and I hope you enjoy this article and read the rest of this series when you're done.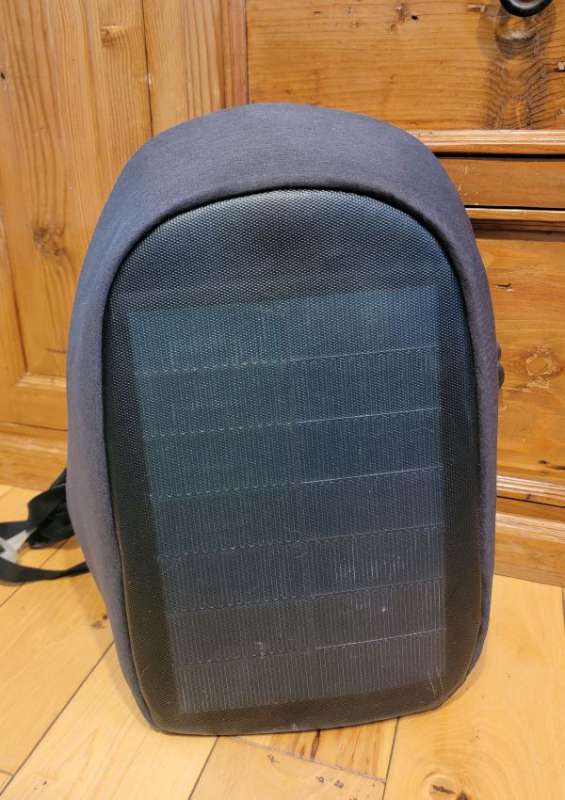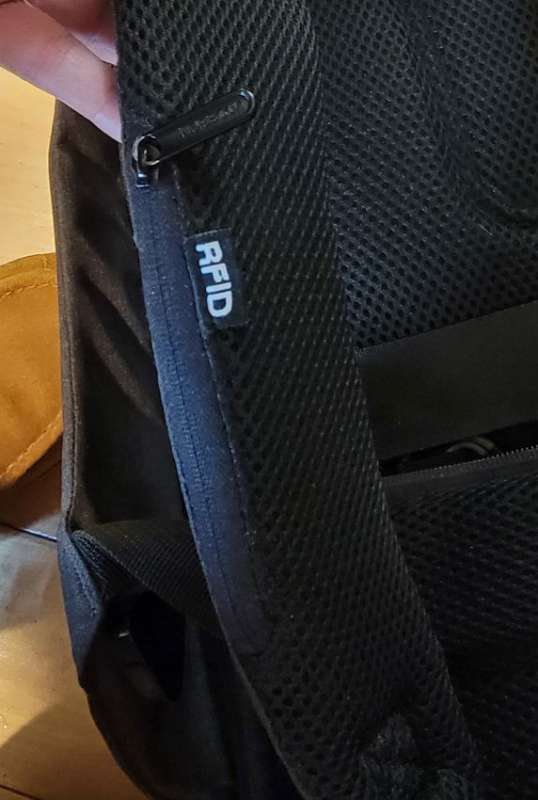 The Bobby Antitheft Solar backpack by XD Design Kickstarter item surprised me that it made it to market for a number of reasons.  One would be the master's degree in engineering that you need to figure out the cable situation inside. Trying to get anything to charge using the solar panel requires a large amount of trial and error, and even then, the solar panel really needs to be angled up to generate energy. Unfortunately, when it's on your back, it's not angled up and it pretty much does nothing. However, I still carry this one in case of emergencies. If there's an earthquake and there's no power, I can still charge my phone in a pinch, and it's a great pack aside from the solar panel. It has several features that have made it my go-to (and incidentally, if you want a similar pack with no solar panels, the original Bobby is still being sold). I like the little zippered pocket under one of the straps for holding cards. When I'm traveling, it holds credit cards, room keys, and my driver's license. When I'm working, it holds the keys to all my classrooms. I also like the way it distributes weight on my back. It's a pack I can wear all day no matter what I'm carrying. I also can vouch for the excellent customer service at XD Design. When I've had a problem, they have really come through. So while this particular backpack is a bit lame in some areas, it's still an excellent product to tote your stuff around in.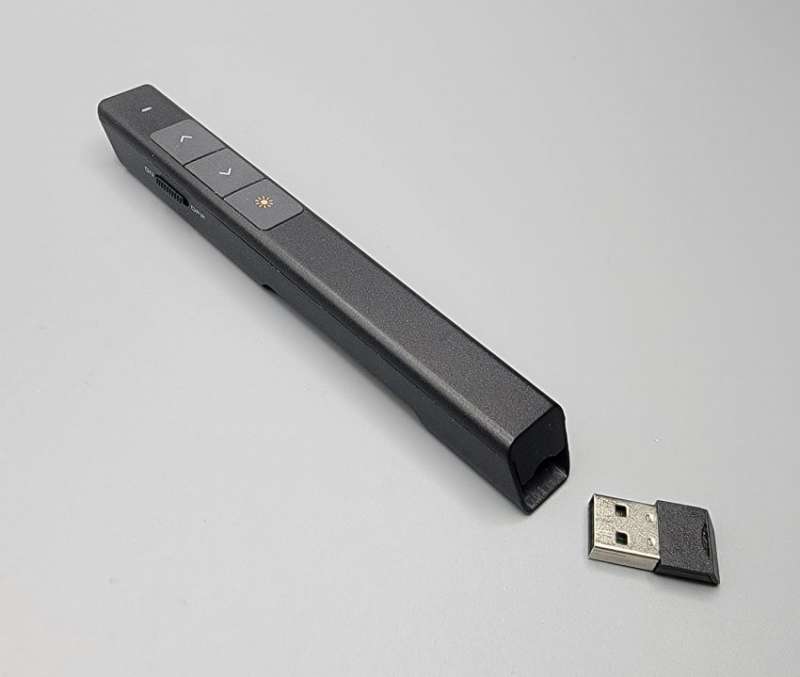 DinoFire Wireless Presenter, RF 2.4GHz PowerPoint Clicker Presentation Presenter Remote Control USB Laser Pointer
Now, you may wonder why I would use the clunky thing when I have that slick Wave by Genki item that I reviewed last year. The answer is because NONE of the computers at my workplace are Bluetooth enabled. That means that I have to use things like this that are plug and play (because God forbid we were able to install even an application on our own). The little Bluetooth dongle fits in the bottom of this for storage (downside: I often forget it in the classroom) and then I am not chained to the podium when I'm presenting. It also has a laser pointer and it's a universal truth that everything is better with lasers. Oh how I love to laser point!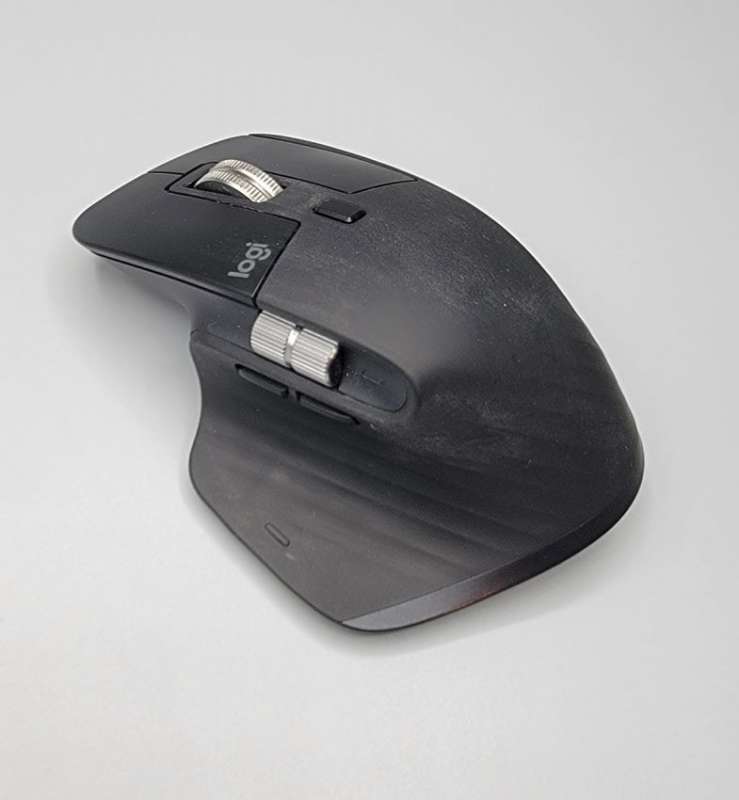 I use Logitech MX Master 2 and 3 mice for home, one for work, although for some reason the Bluetooth USB thing isn't working on my new work computer and I'm not quite sure what the deal is with that. So really, one for home and none for work at the moment. I think they are some of the most popular mice out there and I know why I love it: the second scroll wheel! The second scroll wheel lets me zip left and right across the screen and I find it magical for entering in grades on spreadsheets. So awesome!
The Gadgeteer has partnered with the world's #1 tech subscription box Gadget Discovery Club to offer you a trial gadget box worth $40! Claim your trial box now for only $14.99 using the code
gadgeteer1
at checkout!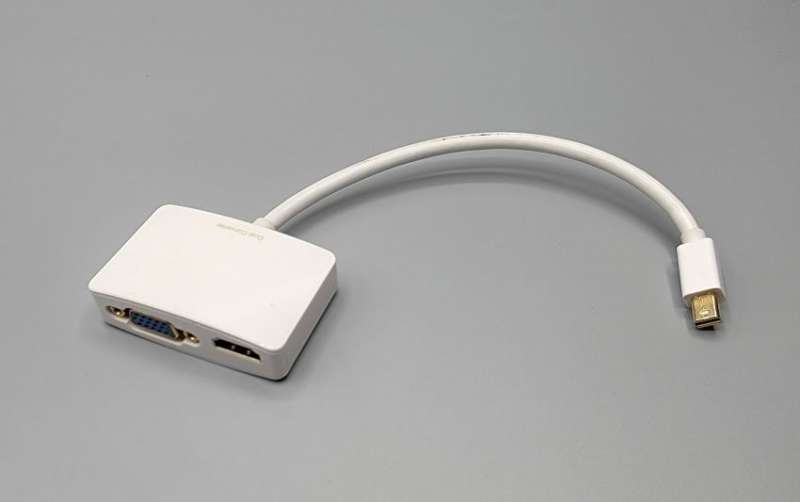 IF my classroom had the cord available, I prefer to always connect my own laptop to the projection system. Why? Well because every classroom I enter has some weird setting on the classroom computer that makes presenting a real pain. Currently, my classroom has the wrong aspect ratio for the projector, so about 20% of my slides aren't displaying. Could I change it? Yes. But I would have to change it daily as I'm doing right now because whoever else uses that room is in some kind of aspect ratio cold war with me. I have put in a work request to have the VGA CORD put in so that I can use the UGREEN Mini DisplayPort to hook up my Surface (yes, you heard me. We are still VGA at Citrus. We also still have VCR/DVD combos in our rooms. It's basically 1995 in there).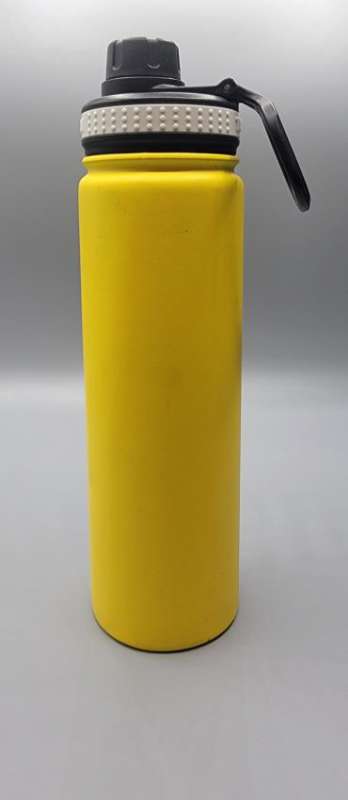 A few years ago I decided there was one water bottle to rule them all, and the Takeya White Originals Vacuum-Insulated Stainless-Steel Water Bottle, 24oz is the one. It's big enough so you don't have to keep refilling it every ten minutes, it's insulated so your water stays cold, and it has a big enough mouth that you can throw it in the dishwasher and it will get clean. The lid is also easy to clean – no complicated or narrow openings to futz with. I threw out all of the random water bottles in my cupboard and I just have a bunch of these, so there's no hunting for the appropriate lid in the morning when I'm trying to get out the door. The only problem with these is that sometimes the silicone gasket comes out of the little spout lid. If that gets lost, it's new lid time. No one seems to sell the little replacement gaskets. Bummer.
I hope you've enjoyed seeing the gear that I use every day. If you have any questions, feel free to ask below and I hope that you will consider reading the rest of this series on The Gadgeteer.