As the parent of a severely disabled and non-verbal child, I've spent his entire life as a caregiver looking out for his medical, educational, social and equipment needs and ensuring he leads the most meaningful, healthy and safe life possible. More often than not, this requires hours advocating and negotiating with countless officials, educators and medical specialists. Some are incredibly kind, but many are unspeakably indifferent. It's soul sucking and relentless but the buck stops at me.
And pandemic over-regulation has made the challenges of my son's life infinitely harder—as it has the lives of countless other individuals with disabilities.
Throughout the pandemic, young children with autism and other special needs have been kicked off of flights, have been banned from flying, denied entry into museums, thrown out of bookstores and had their education stunted. They have been generally treated like loathsome vectors of disease, like contagiants.
Zoom school for cognitively impaired children was just a heartless throwaway "solution"—almost an outright joke among school officials. What are children who need in person physical and speech therapy going to do with a Zoom session?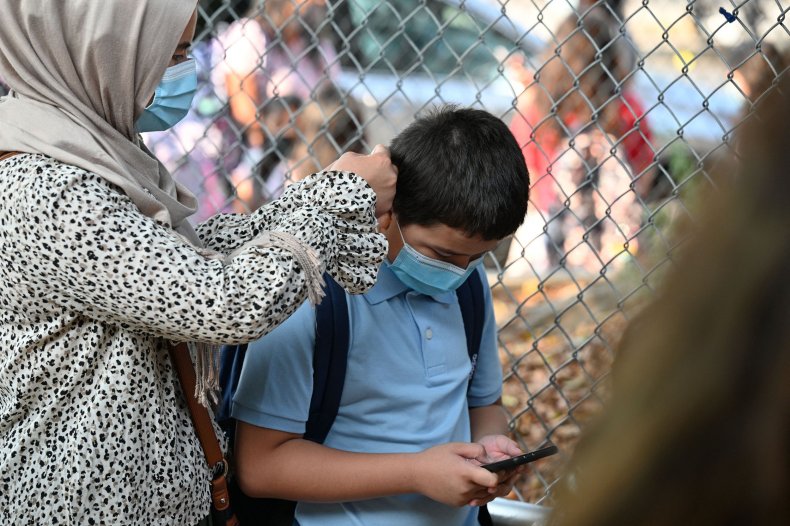 But even those lucky enough to be back in person have been treated monstrously. Earlier this year, as he was finishing his final months in the public school system in the pandemic environment, I spent a great many hours of my life fighting with his school vice principal—over a bean bag chair. When his school finally went back to in-person, the entire classroom was completely stripped of toys and decorations, including my son's favorite comfy bean bag chair which he liked to sit in after lunch when he gets tired. Without the bean bag chair, he had taken to sitting with his head bobbing as he nodded off in his specialized activity chair or in a small classroom chair. Easy fix, I thought to myself; we'll just get the bean bag chair back in the class.
How wrong I was! My son's vice principal insisted it was not safe for him to have his wipeable, non-fabric bean bag chair to rest in, contravening the published coronavirus guidelines of our local school board, which explicitly allowed for personal items to be returned to the classroom. Yes, she knew it was not comfortable for my son to sit at his hard desk chair as he fell asleep, and yes, it was not the most comfortable to rest his head on his desk, but those were the rules. Her rules. For his safety. Allegedly.
As a seasoned special needs parent, with many victory notches on my belt, I did not expect to lose the Battle of the Bean Bag. But after many calls and much back and forth by e-mail, I threw in the towel. I was crushed. I just couldn't take it anymore.
This was just the most recent battle that I have lost on the COVID front. And I am just one parent of hundreds of thousands losing these battles on behalf of our children.
As the weeks and months and now years of "two weeks to flatten the curve" drag out endlessly, it's clear that disabled children, youth and adults have been treated with a special level of contempt and heartlessness that has been breathtaking and sadistic. They are looked at as disposable humans, with a callousness that is absolutely chilling and inexcusable.
In the name of "safety," people with disabilities have been denied access to their loved ones, and essentially treated like human garbage in group homes throughout America, resulting in higher rates of death and hospitalization from the coronavirus compared to non-disabled persons within the same communities.
The rules are capricious and bereft of common sense. We, living in our allegedly civilized societies, have a gaping compassion deficit when it comes to the most vulnerable among us.
And the pandemic public health rules made it much, much worse.
It needs to stop.
More light needs to be shone upon the politicians who create these repulsive, overarching and discriminatory policies, and the the foot soldiers who carry them out with a combination of indifference and malice and then shrug.
What kind of society do we really want to live in? One that treats its most helpless, challenged, frail and disabled members with human grace, mercy and kindness, or one that looks away when those with power abuse it?
We need to ensure that anyone who chooses not to make a vulnerable life better at the very least, has no ability or power to make a difficult life harder or worse.
We need to come together and say no the never ending restrictions.
Your hysterical need to feel absolutely safe beyond measure is coming at someone's expense—someone much more vulnerable than you. Can you live with that?
Laura Rosen Cohen is a Toronto-based writer.
The views in this article are the writer's own.