In order to obtain a license companies engaged in gaming promotion – known as junket operators – will have to hold a social capital not inferior to MOP10 million (US$1.2 million), have a majority stake in the company held by a Macau resident, and not hold any gaming-related outstanding debts, a new proposed draft bill on gaming operations indicates.
The bill also revealed that future junkets will only be allowed to do business with one sole gaming operator, gaming concessioanires will be allowed to have a business relationship with more than one gaming promoter.
On March 31 the Macau SAR Executive Council today (Thursday) advanced a new law proposal to regulate junket operators, their sub-agents, managing entities and their relation to gaming concessionaires.
The new bill – broadly named 'regulations for operating games of chance in casinos' – will effectively replace the 2002 administrative regulations that governed the licensing and activities of gaming promoters, also known as junkets.
It was proposed in tandem with the current amendment to the general gaming law already under Legislative Assembly evaluation.
Few details on the bill – named 'Regulations for operating games of chance in casinos" – were provided by authorities the full law proposal was published by the legislative body today.
The document details the requirements for future gaming promoters to be licensed by the Gaming Inspection and Co-ordination Bureau (DICJ), which include the need for the promoter to be a limited liability company based in the Macau SAR and with over 50 per cent of its capital held by a Macau resident with over 21 years of age.
The intended gaming promoter will also have to submit a declaration from the gaming concessionaire with which it intends to establish a business relationship since in the future junkets will only be allowed to do business with one sole gaming operator.
However, according to the law, gaming operators will be allowed to have a business relationship with more than one gaming promoter, with the maximum number of promoters each concessionaire partners with to be defined annually by the DICJ until November 30.
Gaming concessionaires could, however, be held responsible for illegal acts carried out by junket administrators or employers and their sub-agents, unless it is proven they carried out all their oversight duties.
The promoter applying for a license will also not be allowed to have any outstanding debts linked to gambling activities and prove they have an 'adequate' financial capacity.
Partners, administrators and main employees must also prove their 'suitability' and could have not previously declared bankruptcy nor have been responsible for debts connected to the bankruptcy of a third party.
Aside from these requirements the bill also states that authorisation for a gaming promoter license will consider 'the dimension' of the sector in the SAR.
As previously, junket licenses will have to be renewed annually and valid until December 31.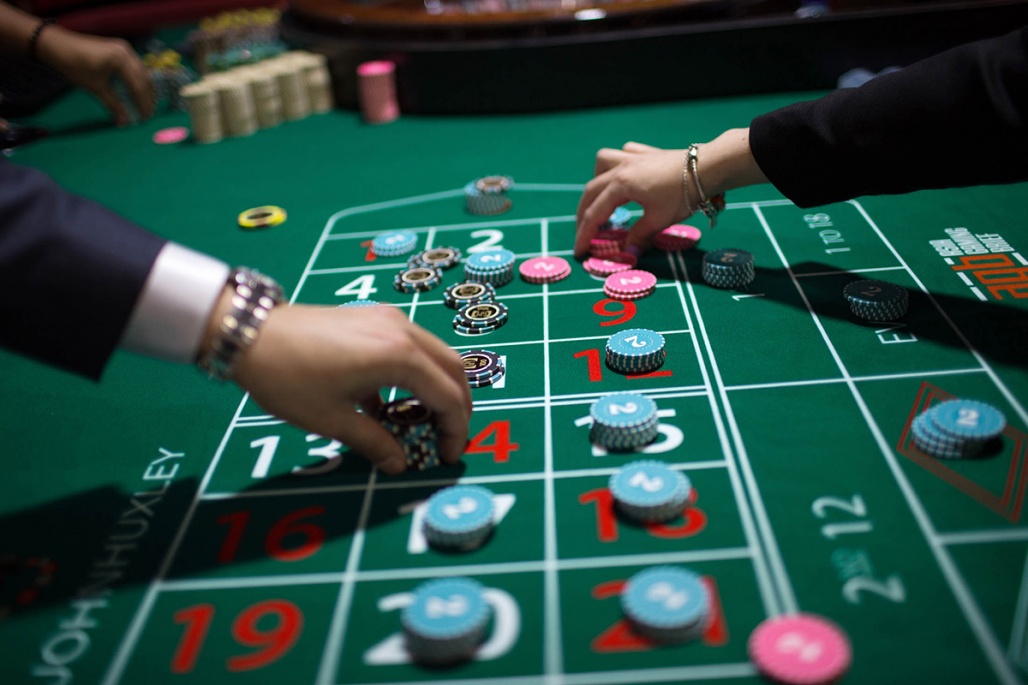 The number of licensed VIP gaming promoters in Macau has been slashed by almost half in 2022, falling to 46, the lowest number since the junket licensing regime began some 20 years ago.
However, of the 46 registered as licensed in January, only 37 are still operating with one having applied to cancel its licence, DICJ Director, Adriano Ho, revealed previously.
A gaming promotion license could also be suspended for several instances, including a court decision; if it was obtained by submitting false information or if the promoter does not follow the on-gaming operator exclusivity requirement.
Junket operators are also prohibited from sharing any form of income from casino activities with the concessionaire; exploiting a gaming area in exclusivity; cooperate with third parties or commercial entities via gaming revenue commission agreements; accepting deposits from players; or cooperating with any their party collaborators or promoters non-authorised by the DICJ.
The general gaming law bill already proposed increased penalties against accepting cash or other deposits illegally by promoters, with gaming concessionaires bearing legal responsibility in case of infractions by junket operators with whom they have agreements.
For example, criminal responsibility for illegally accepting cash or other deposits could involve a prison sentence of up to five years in prison.
Prospective junket operators will also have to provide a deposit to the DICJ – either in cash or bank guarantees – to cover any costs on suitability checks, fulfilment of legal actions, or any payment of fines or sanctions resulting from their activity.
The maximum amount in commissions received by a gaming promoter will be defined via Offical Gazette dispatch by the Secretary for Economy and Finance.
"Commissions will be calculated taking into account any advantages or liberties offered to gaming promoters by the concessionaires in the Macau SAR or outside, directly or indirectly, namely through companies linked to the concessionaire or part of the same group,' the law states.
Gaming promoters will also be required to present to the DICj or the concessionaire any indications of law infractions in gaming areas; monthly financial reports and high-level gaming transaction reports; any information concerning loans or gaming chip exchange granted to players;
The draft also defines the requirements for the junket sub-agent to be authorised to operate if approved, a group scarcely regulated by the previous legislation.
Junket collaborators or sub-agents are generally people that collaborate with Macau junkets to introduce players, but that was not previously licensed by the city's government.
According to the draft bill, sub-agents must be Macau residents over 21 years of age, prove their 'suitability' and provide a declaration by the junket they intend to establish a collaborator contract.
The DICJ will determine the maximum number of sub-agents allowed in the SAR annually until October 30.
[To be updated]