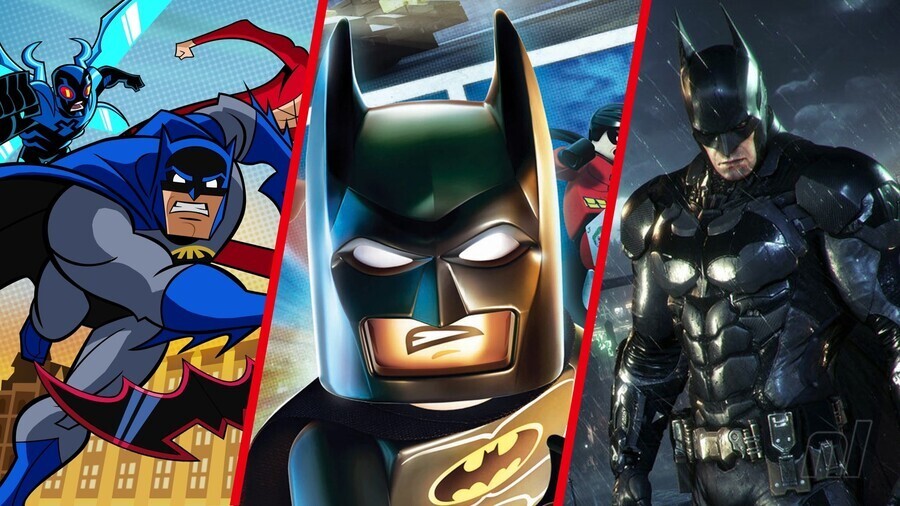 Ah, Batman. The superhero that could easily solve a ton of the problems in Gotham just by redistributing a little bit of his billions in wealth, but instead chose to construct a giant man-cave full of gadgets and wear a cape to fight ludicrously silly crimes. We bloody love it.
And, since there's a new Batman movie out, with a brand-new man in the Batman bat-cape (Robert Pattinson), what better time could there be to rank every Bat-game on Nintendo systems?
Much like our list of every Spider-Man game, this here list is designed to celebrate the Batman by rating every single one of his games, from his Batman Begin-nings on the NES to his Batman Return-ings on the Switch, and every LEGO Batman, cartoon Batman, and gritty reboot Batman between.
The ranking will be done through each game's user rating on the site, which means that you can be the world's greatest detective by figuring out which games you enjoyed the most, and giving them a resounding 10/10 (or an 8 or a 9 — they're fine scores, too!), or you can be the caped crusader against bad games and give a bat-thumbs-down to the worst of them.
And yes, much like the Spider-Man games, the best Batmans are often found on the more powerful consoles of Sony and Microsoft… but that doesn't mean we haven't got a few bat-bangers of our own (although let's keep our fingers crossed that the Arkham Trilogy for Switch rumour is accurate). In fact, we've got 36 games to get through!
So, grab your Robins and your Alfreds and let's take a look at the Best Batman Games ever to grace Nintendo systems…
Note: Remember that ranking here is updated in real time according the each game's corresponding User Rating in the Nintendo Life game database. Even as you read this, it's entirely possible to influence the order below. If you haven't rated your favourites yet, simply click the 'star' of the game you wish to rate and assign a score right now.