Published: Jan 09, 2022 at 04:56 PM
Around The NFL breaks down what you need to know from all of Sunday's action in Week 18 of the 2021 NFL season. Catch up on each game's biggest takeaways using the links below:

Chase Goodbread's takeaways:
If you need to wrap your head around how the Colts blew a chance to clinch a playoff spot against the Jaguars, start with the most mind-boggling reason of all. The NFL's No. 1 team in turnover differential (Indianapolis) lost the turnover battle, 2-0, to the league's worst team in that category (Jacksonville). The Colts are lucky it wasn't more disparate than that — they recovered two of their own fumbles, and while Carson Wentz threw just his first road interception all year, he was fortunate he didn't throw another. Meanwhile, the Jaguars didn't fumble all day, and QB Trevor Lawrence rebounded from a three-interception game last week to throw no picks against Indy.
Lawrence closed the book on his rookie season with a little optimism. Two of the few positives that Jaguars fans can take into the offseason: 1) Lawrence escaped his rookie season injury free, and 2) he lit up the Colts defense to end the season on a good note. He'd been struggling mightily for weeks and had been turnover-prone all season, but turned all that around on Sunday. He connected on his first 12 passes and his first incompletion was a perfectly thrown deep ball that was dropped by Laquon Treadwell. He was well-protected and showed a commanding presence in finishing 23 of 32 for 223 yards and two scores. He sealed the win on a spectacular play when he recovered a bad shotgun snap, rolled away from pressure, and found Marvin Jones for a difficult TD catch in the back of the end zone. It was the kind of performance Jaguars fans hoped to see far sooner than Jan. 9, but for Lawrence's confidence, it's significant that it finally came.
Stunningly, the Jaguars outplayed the Colts on the line of scrimmage. The Indianapolis offensive line was manhandled as Jacksonville's defense came up with a trio of fourth-down stops, and dropped Wentz for half-dozen sacks. This from a pass rush that entered ranked 30th in the NFL in sacks. The Colts line looked like it was playing in snowshoes. Defensively, the Colts couldn't apply much of any heat on Lawrence and failed to control the line of scrimmage on third down, where the Jaguars feasted for seven conversions, plus another on fourth down. It was an embarrassing performance all around for Indianapolis, but the big men disappointed most of all.
Next Gen stat of the game: Jaguars LB Josh Allen notched five QB pressures and a pair of sacks on 24 pass rushes (20.8% pressure rate).
NFL Research: Lawrence notched his first game with a passer rating of 100-plus, and his first game with two-plus TD passes without an interception.

Chase Goodbread's takeaways:
With the No. 1 seed in the AFC on the line, the Titans – despite a legitimate scare — took care of business. Tennessee's offense started both halves in pedestrian fashion, but drove for touchdowns on its last three possessions of the first half to take two-fisted command over a weaker opponent. That should've been enough to bury the Texans, but it wasn't. Houston outscored Tennessee, 25-7, in the second half, roaring back to push the Titans to the edge of disaster. The last thing Tennessee needed was take an upset loss and have to hope that three other games broke their way to backdoor their way into the top seed. Instead, they finally seized it on their own behind Ryan Tannehill's fourth touchdown pass and a running game that salted the clock away over the final four minutes. The prize? A weekend on the couch, resting up for the second round of the postseason.
Ryan Tannehill made the play of the game at its most critical juncture. With the Tennessee offense stagnated by three straight three-and-out possessions to start the second half, Houston scrambled back into the game from a 21-0 deficit to trail just 21-18 in the fourth quarter. Facing a third-and-5, Tannehill fought off what should've been a sack by Jacob Martin to avoid yet another punt, scrambled away and found Nick Westbrook-Ikhine for a 36-yard gain that flipped both momentum and field position all at once. The play set up Tannehill's fourth TD pass, which gave Tennessee some much-needed breathing room on the scoreboard and the jolt it needed to finish the win.
Davis Mills was sharp once again. Did the Texans find their quarterback of the future in the third round of the draft last year? It's far too soon to crown Mills as a face of the franchise, but he capped the improvement he's shown since being named the starter with a highly impressive season-ending effort against Tennessee. Mills shook off a scoreless first half to give the Titans defense fits in the second. He finished 23 of 33 for 301 yards, three touchdowns and no interceptions. He did it with poise, accuracy, and very little help from his running game. If anything good has come from the Texans' season, it's that they learned Mills just might be a quarterback worth building around.
Next Gen stat of the game: On rushes between the tackles, Houston's Rex Burkhead was stuffed for zero yards on seven carries.
NFL Research: The Titans are the No. 1 seed despite not having a 1,000-yard rusher or a 1,000-yard receiver. Four teams in the last 25 seasons can make that claim, and three of them won the Super Bowl ('96 Packers, '03 Patriots, '17 Eagles).

Nick Shook's takeaways:
The AFC North's best rivalry did not disappoint. Pittsburgh and Baltimore entered Week 18 with the same goal: win and hope for some help to get into the playoffs. The two teams played accordingly, fighting in a close, back-and-forth affair that saw the Steelers gain an advantage late in the action. Justin Tucker and Baltimore's defense was able to send the game to overtime, but the Ravens couldn't get the stop they needed most, allowing Ben Roethlisberger to lead the Steelers down the field for a game-winning drive built on clutch receptions made by rookie tight end Pat Freiermuth and just enough yards gained on crucial downs to keep the chains moving. Chris Boswell sent the Ravens home for the season with a game-winning field goal in overtime, capping Pittsburgh's unlikely (and ugly) comeback and punctuating the latest chapter in this fierce rivalry.
Baltimore ends 2021 wondering what might have been had the injury bug not ravaged its roster. The Ravens have had to overcome incredibly significant hurdles to even put themselves in the position they were in Sunday, turning to a group of castoff running backs all season and a backup quarterback down the stretch, with both needed to try to secure their ninth win of the season. Baltimore did enough to take a lead and hang onto it for most of regulation, but those absences proved to be too much in the most important moments, with Tyler Huntley throwing an interception in the end zone (his second of two) and Marquise Brown dropping what would have been a key touchdown. The most significant difference in performance due to injury came on the defensive side of the ball, as Baltimore lacked the teeth necessary to prevent a plodding Steelers offense from doing just enough to maintain possession, get into field goal range and drill the game-winning kick in overtime. Ravens fans will spend the offseason wondering how the 2021 season could have turned out if they hadn't suffered so many losses on both sides of the ball, and especially on defense, as Sunday proved.
Against all odds and their own offensive struggles, the Steelers are still alive. Pittsburgh has had offensive issues all season and didn't look drastically improved with their season on the line Sunday, but awoke with enough time remaining to erase a slim deficit. When it came to overtime, Roethlisberger had to find a way to just barely move the Steelers past the line to gain, and did so with a nosediving pass to Ray-Ray McCloud that nudged Pittsburgh past the marker on fourth down. A Najee Harris run around the left end picked up 15 crucial yards and set up Boswell's 36-yard field goal to win it, an outcome the Steelers might have never seen had Minkah Fitzpatrick not forced Brown to drop a would-be completion along the sideline in the final minute of regulation. The Steelers have needed luck, timely defensive stops and just enough offensive production to win games late this season, and time and time again, they've gotten it. Sunday was no different and sets them up to reach the postseason provided the Chargers and Raiders don't tie on Sunday night.
Next Gen Stat of the game: Ben Roethlisberger completed 25 of 31 passes of fewer than 10 air yards for 159 yards and one touchdown in Sunday's win.
NFL Research: Ben Roethlisberger completed his 57th game-winning drive (including playoffs) of his career, breaking a tie with Pro Football Hall of Famer Peyton Manning and Drew Brees for the second-most in the Super Bowl era.

Adam Maya's takeaways:
Was this the end for Matt Nagy, Mike Zimmer? If Sunday was it for the embattled head coaches, they went out with respective bangs. The Bears' Matt Nagy was as aggressive as ever, electing to go for it on fourth down six times, including four instances with the lead. Fittingly, only one was converted, leaving potentially nine to 18 points on the field in what was a closer contest than the final score suggests. Conversely, Zimmer's defense excelled on critical downs, held Chicago to a field goal for the second half and forced two turnovers with the game in the balance. The unit has disappointed the past two seasons, leaving Minnesota just outside the playoff field. Not playing past the end of the regular season is ultimately why both coaches are on the hot seat, and perhaps moving on.
Anthony Barr is back. Few defensive players in the NFL were better than Barr last decade. But a torn pectoral muscle robbed him of almost all of 2020 and a knee injury clearly compromised his play through the first of 2021. Over the final seven weeks, the veteran linebacker looked like his former Pro Bowl self. That was especially true Sunday. Barr was explosive, disruptive and relentless while tallying 11 tackles, two sacks and two tackles for loss against the Bears. After signing a restructured deal before the season, his status with the Vikings is to be determined. But his latest tape shows there's still tread on his 29-year-old tires.
Darnell Mooney is a legit No. 2 wide receiver. Just a fifth-round pick in 2020, Mooney was a true bright spot in the Bears' offense this season. He closed out his second campaign with career highs of 12 catches for 126 yards, giving him 81 for 1,055 on the year. With Allen Robinson hampered by injury, Mooney proved to be a reliable target despite Chicago's carousel at QB, as he registered at least five catches in 12 games. His role might continue to grow given Robinson's impending free agency. Mooney stands to improve his hands and ability to separate, but his route running and speed already make him a dangerous weapon.
Next Gen stat of the game: Kirk Cousins completed 6 of 7 deep passes for 201 yards and three touchdowns – the three scores on such throws was a first in the NFL this season.
NFL Research: Kirk Cousins went over 4,000 yards passing Sunday for the third time in four seasons with the Vikings, who have failed to reach the playoffs in each of those seasons.

Kevin Patra's takeaways:
Plucky Lions throw kitchen sink at Packers, end season with feisty victory. Dan Campbell's club lived in the "trick play" section of the playbook in the season finale. The Lions scored on a 75-yard reverse WR pass in the first quarter and an end-around flea-flicker in the third quarter. Detroit's offense racked up 404 yards against its division rival. Most importantly for the Lions, it was young building blocks who made key plays. Amon-Ra St. Brown continued his fantastic end to the season, carving up the Packers secondary on eight catches for 109 yards and a TD. It was the sixth straight game the receiver earned eight-plus catches, setting a team record (passing Calvin Johnson). Running Back D'Andre Swift punctuated the game with the game-winning TD. And the Detroit secondary played well from start to finish, icing the game with back-to-back interceptions of Jordan Love. Detroit has played hard all season and flew around the field with no fear Sunday against the top-seeded Packers. Sunday was a building-block win for the Lions heading into 2022.
Mission accomplished for No. 1-seeded Packers. Matt LaFleur didn't want his starters having what amounted to three weeks off before playing their first playoff game. As such, the starters played much of the first half, with Aaron Rodgers tossing lasers early. Green Bay went 5 of 7 on third down with Rodgers in the game, moving up and down the field. In what is widely expected to be another MVP season, Rogers headed into the postseason in his groove. Davante Adams (1,553) set a Packers franchise record for receiving yards, passing Jordy Nelson (1,519). And Green Bay got left tackle David Bakhtiari's feet wet ahead of the postseason. The star LT played 27 snaps before exiting. Love didn't shine in the second half, completing just one pass of 10-plus air yards and throwing two picks, but that's a discussion for another day. The goal was to keep the offense's momentum going into the postseason. LaFleur got enough Sunday, even if it came in a meaningless loss.
Lions clinch the No. 2 draft pick. The win locked the Lions into the No. 2 overall pick in this spring's draft. With Jacksonville blowing out Indianapolis, there was a chance the Lions could have leaped to the top spot with a loss. But a win was meaningful for Campbell's club in trying to build on a strong finish to the season. Yes, Rodgers didn't play the second half, but the Lions went punch for punch with Green Bay starters for a half (and led, 17-13), and plenty of the Packers' key defensive players were still participating late. Campbell's team, which finished the final stretch of the season 3-3, has battled all season. There is a dearth of talent on the roster, and the depth is particularly poor, but building blocks are there. A young corner crew played well Sunday for defensive coordinator Aaron Glenn. St. Brown is a star in the making. This offseason will be a key one for the new regime to add weapons and build out a dismantled roster. The win will build expectations in Campbell's second season that the Lions can be more than just a spirited, battling club, but rather one that can contend week in and week out.
Next Gen stat of the game: Jared Goff went 7 for 11 for 74 yards and 2 TDs vs. blitz.
NFL Research: The Lions attempted their 40th fourth-down attempt this season on a Jared Goff TD toss in the second quarter. It marked the most fourth-down attempts by any team in a season in last 30 years (1995 Patriots had 39 attempts). Going 2 of 3 on fourth down on the day, the Lions also set the record with 21 converted fourth downs, most in NFL history (1996 Bears were 20-28).

Jelani Scott's takeaways:
Gibson, McLaurin make history. Figuring out how Mark McLaurin and Antonio Gibson continue to produce on this inconsistent offense is a topic worthy of its own podcast. But, for now, let's just recognize the standouts for the milestones they eclipsed on Sunday. It took McLaurin two targets – and a gain of 41 yards – to become the first Washington wideout with consecutive 1,000-yard seasons since 1996. Gibson, who fell short of that mark as a rookie last season, later secured his own 1,000-yard campaign following a 17-yard run in the fourth quarter. Together, McLaurin and Gibson became the first Washington WR-RB tandem to cross that threshold in the same campaign since 2014. Both would likely trade those accolades for a couple more wins, but their success is something Washington can surely build on in 2022.
Big Blue ends season with a big whimper. With the exception of the offense managing to score its first TD since Week 14, this one was as bad a sendoff as Joe Judge and his bunch could've asked for. Week 18 offered the Giants an opportunity to make up for some of their uninspiring play amidst a sixth-straight losing season with a rousing season-ending victory. What they ended up going home with instead was a sixth-straight loss and enough boo birds to fill an aviary. The defining moment of the afternoon — and perhaps the Judge era — came late in the second when the Giants, trailing 3-0, opted for two Jake Fromm sneaks inside of their own 10. Even in a matchup where the expectations were as low as the stakes, the desire to win was simply not there and it showed.
Uh, better luck next year? If we're being honest, fans of both teams have been saying this for a minute now. And neither look much closer to finding their footing. In Ron Rivera's case, his second year at the helm had glimpses of 2020's promise but ended without the glory of a playoff berth and all the bitterness of another losing season — the franchise's fifth in a row. As for the Giants, their flashy offseason yielded nothing more than another group that still looks two years away from being two years away. Both sides have pieces for the future but neither will go anywhere until the amount of talent exceeds the amount of burning questions, particularly at QB. 
Next Gen stat of the game: Antonio Gibson had 17 carries, 141 yards and a TD on rushes outside the tackles (8.3 avg).
NFL Research: Joe Judge is the first Giants coach to ever lose 13 games in a season.

Nick Shook's takeaways:
The Browns' offensive issues aren't solely the fault of Baker Mayfield. The injured quarterback called it a season a week early and instead spent it preparing for surgery, not a rematch with the Bengals, leaving the Browns to send veteran backup Case Keenum out for their season finale. Things started positively, with Keenum's short-range accuracy proving to be a strength for the Browns in building a 14-0 lead. But when the Browns found themselves on the doorstep of the end zone, they again struggled much like they did with Mayfield at the controls. Keenum threw an ugly interception just before the half, costing the Browns a chance to extend their lead entering the break, and a separate fourth-down attempt on the goal line produced an errant throw from Keenum and a turnover on downs. In the turnover department, Keenum was responsible for two of them. If we learned anything from Sunday, it's what we already knew: The Browns should have trusted the run more than they did in 2021, and their struggles weren't just a product of Mayfield's inconsistency. This tape, like the many other struggle-filled games of 2021, will be valuable for Kevin Stefanski and his staff in the self-evaluation process this offseason.
A week of rest only cost the Bengals a chance to move up in the AFC seeding. Cincinnati clinched the AFC North title a week ago and had only playoff positioning to gain from winning Sunday, meaning a week of rest for Joe Burrow and an abbreviated outing for Ja'Marr Chase was the wise approach. Brandon Allen got the start in place of Burrow and had to fight through plenty of defensive pressure (nine total pressures for a rate of 27.3%) to attempt to lead the Bengals to victory, completing 15 of 29 passes for 136 yards and one touchdown. It was a quiet day from the Bengals' offensive backups, who didn't muster much resistance to Cleveland's strong defense. In the end, though, it mattered little to a Bengals team that should be more focused on what awaits them next week.
Cleveland ended its disappointing 2021 season on a positive note. The Browns limped down the stretch, losing three straight and falling out of the playoff race entirely, setting up a meaningless Week 18 game against the division champions. Instead of laying down, Cleveland played as if it was Week 1 (save for Keenum replacing Mayfield), again riding its defense and doing just enough offensively to pull out a win. There are plenty of questions for the Browns to answer this offseason, starting with quarterback, but it will be a little easier to head into the quiet of winter with a season-ending win than it would have been with an embarrassing loss. That's about all this Sunday was worth for Cleveland, which has now won four straight against Cincinnati.
Next Gen stat of the game: D'Ernest Johnson gained 95 yards on 18 rushes inside the tackles for an average of 5.3 yards per such attempt.
NFL Research: With two catches for 26 yards, Ja'Marr Chase set the Bengals' single-season receiving yards record with 1,455.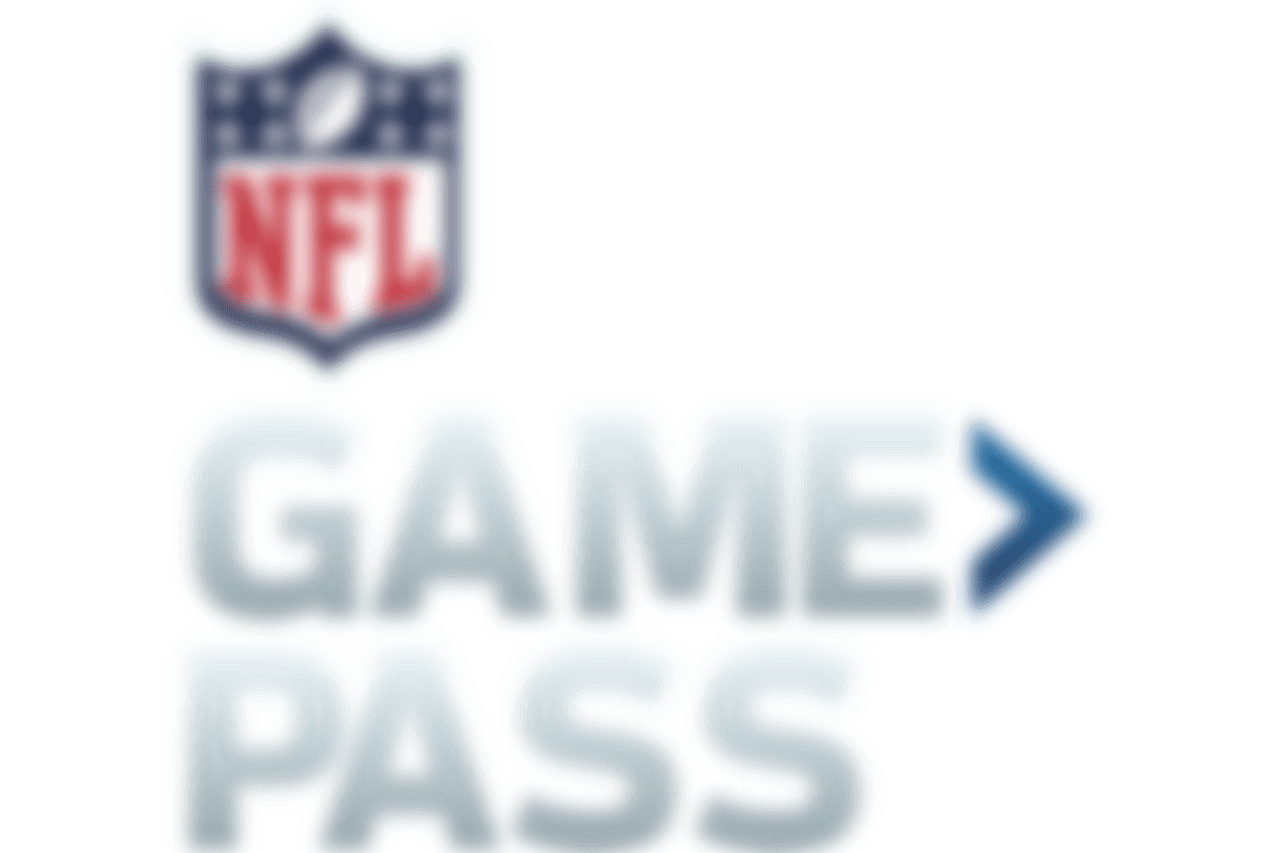 See all the Action
Replay every game all season.